Written by Jens Jakob Andersen - http://runrepeat.com/
Ultra-runners might be the group of runners that spend the most money on running shoes due to the many miles we log, but are some running shoes better for us than others?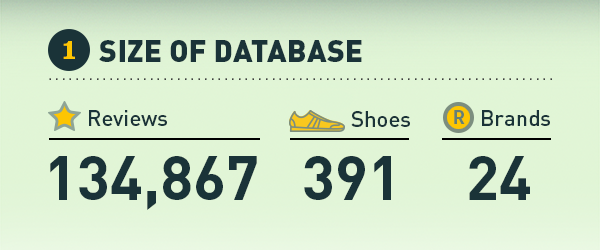 According to a new study expensive running shoes do not get better reviews – in fact a trend line suggests that expensive running shoes get worse reviews than more affordable ones. RunRepeat.com looked at nearly 135,000 running shoe reviews across 391 running shoes from 24 brands, and have some interesting results to share with us.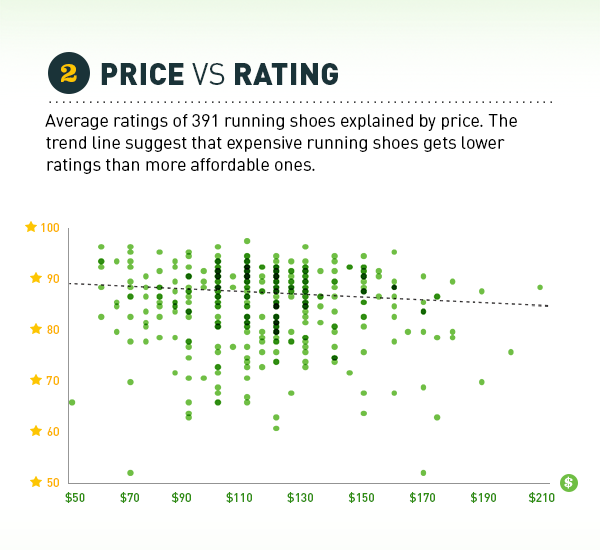 RunRepeat.com found that the 10 most affordable running shoes got 8.1% better ratings than the 10 most expensive ones. In addition, they were sold at an average of 1/3 of the price. Though one should keep in mind that higher prices will result in higher expectations which definitely hold some part of the explanation for this correlation.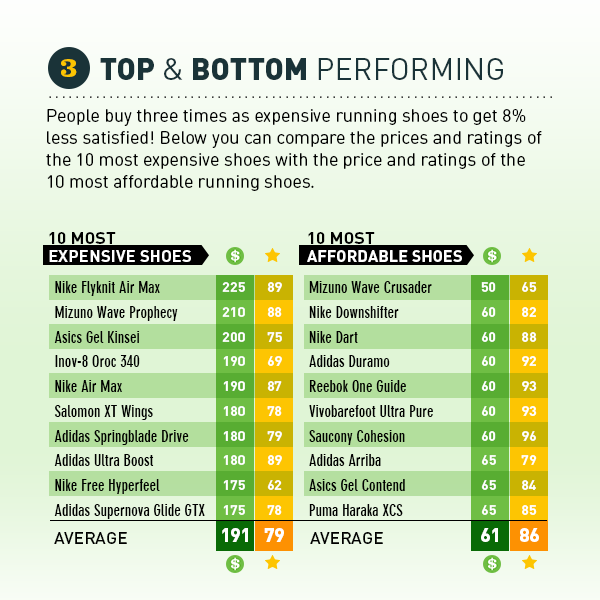 Looking at the top and bottom performing running shoe brands some ultra-runners might be surprised to see how Hoka One One is among the worst rated brands. The worst brands overall were New Balance, Adidas and Reebok, followed by Hoka One One. At the top is Skechers to most runners surprise.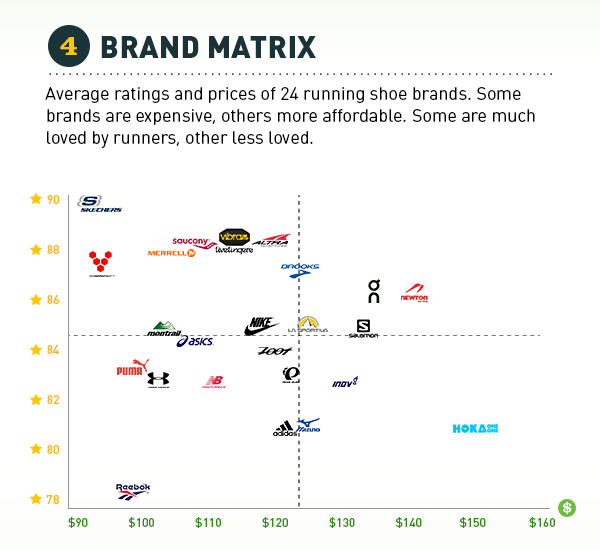 Does this suggest we buy the cheapest running shoes on the market? Definitely no. The point is that expensive running shoes are not always better liked.
For analysis results, click here