Written by Alistair Tanner
Nutty oat balls.... numerous varients seen - requires no cooking so even better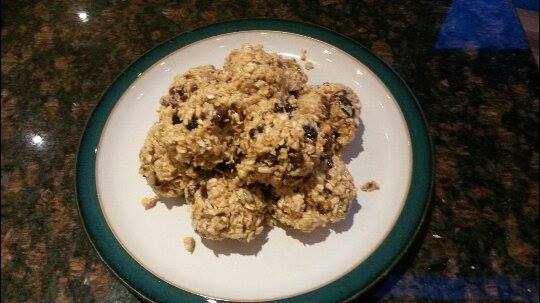 1 cup oats,
2/3 cup dessicated coconut,
1/2 cup peanut butter,
1/2 cup flaxseed,
1/2 cup choc chips or dried cranberries,
1/2 cup honey,
1 tsp vanilla extract
Mix in bowl. Roll into bite size balls. Stick in fridge. Easy to eat on run or to be fair afterwards as a treat... I like em.