Athlete - Jed Newton
"My coaching experience in the short term has revolutionised my training and has left me more prepared both physically and mentally.

In a short time I have found that a more diverse structured approach to training yields much better gains than the aimless grinding out of miles.

Having a structure and being accountable of it has brought out significant gains in less than 8 weeks.

The bespoke approach that Neil takes is tailored to my available time and goals but is also refreshed weekly to take into account how I am feeling on a day by day basis. This avoids setting a schedule that is simply too much or too little.

The support and wisdom offered provides well needed boosts in confidence when it counts and when it is needed."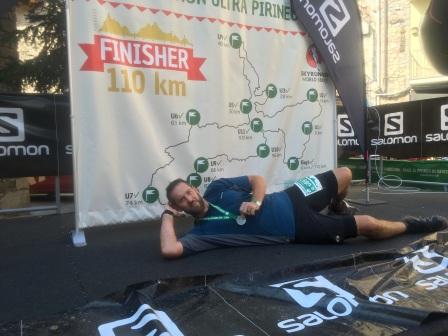 I started out 2016 with 3 main objectives in mind, first, the Lakes Sky Ultra in July, then onto the Glencoe Skyline in September and finally the Spine Challenger in Jan 2017. With the first two done I'm now on the final stretch into the Spine in Jan '17. The one thing i realised in early 2016 was that i could either carry on with my slightly schizophrenic approach to training and not get very far, or, i could get a lot more structured and a lot more serious about my training in order to get to these events in good shape. I opted for the structured approach.
Once i had made that decision it seemed only logical to set my self up with a coach and Neil Bryant was that man! Neil has delivered everything i was looking for in a coach, the structure, the discipline, the awareness of what my physical state was telling my head, the variety of training runs tailored to my objectives and the progressive nature of the training intensity. Through his weekly training plans, and my daily feedback diary, he has been able to tailor the training to get me from plod-along road runner to completing, and enjoying, two of the most intense, physically demanding ultras you are likely to sign up for. He even made time to come on couple of training runs with me when i visited his home town of Chamonix for a bit of summer hill training in the alps! One of the key things i will take away with me from working with Neil is that he has changed my mindset from a Strava junkie simply focused on hitting as many weekly miles as i could to one much more focused on the quality of training.