Press release from Salomon
Brand pledges to offset the travel carbon footprint of its international athletes by 2022 and reduce its athlete-related travel carbon footprint by 30% by 2025
ANNECY, FRANCE—Salomon, the outdoor sports brand headquartered in the French Alps since 1947, today announced new sustainability goals centered around its sports marketing efforts. Long known for its collaborations with mountain athletes and its connection to local sports communities, the company is committing to improve the carbon footprint of its in-person events and reduce the environmental impact of its athletes and ambassadors. Many of the actions included in this new sustainable sports marketing charter have already been implemented and the company has formed a list of related sustainability goals to meet by 2025.
This two-pronged approach around events and athletes will begin with sustainability studies of existing in-person events, which will allow organizers to set specific goals around gatherings such as Golden Trail Series races, the Salomon freeski team's annual Mountain Collective, and community events like the Salomon Mountain Academy on Snow. In addition to these "owned" brand events, Salomon will also onboard the hundreds of Salomon-supported community events worldwide on this journey to a more sustainable sports marketing program. "One of Salomon's strengths is its genuine connection to a loyal base of outdoor enthusiasts who practice our sports and share our love for nature," said Bruno Laroque, Salomon's Manager of Global Sports and Community Marketing. "That's why, in addition to our 'owned' gatherings, we are taking measures to support the local communities who stage Salomon-sponsored events around the globe. The event parameters we set will influence what we commit to as community event organizers and what we support as event sponsors."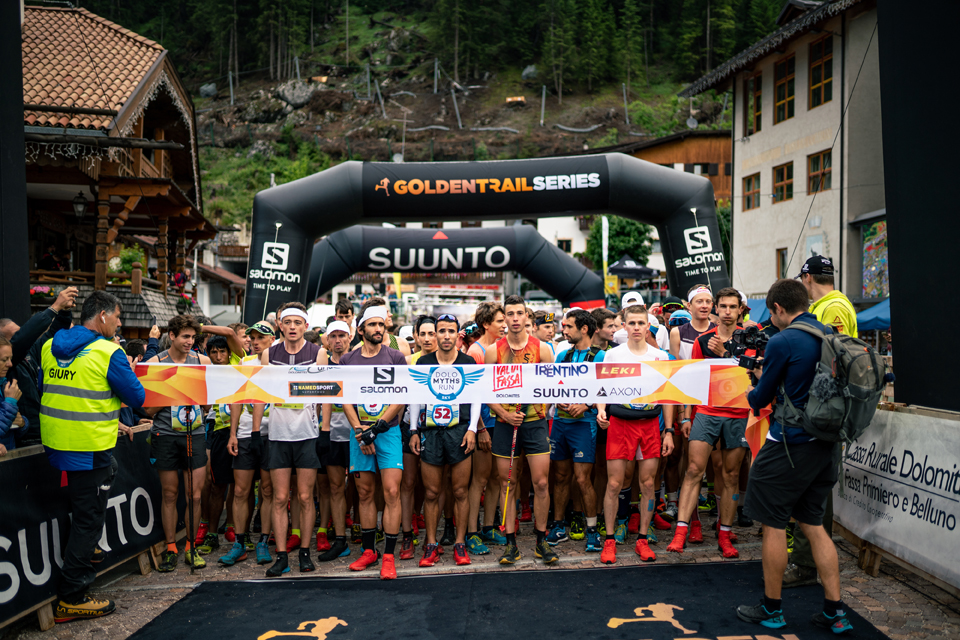 Salomon is also committing to reduce the collective carbon footprint of its international athlete team by 30 percent by 2025. Beginning in 2022, the company will also offset the global carbon footprint of its international athlete team. Currently, the sports marketing and sustainability teams at Salomon are measuring the individual carbon footprint of each international athlete and will work with each of them to lessen their impact. Part of that effort will involve Salomon athletes agreeing to participate in more local events to reduce their travel and sign a contract that allows the company to measure their individual carbon footprint and reduce it wherever possible. Additionally, athletes will be asked to adjust the amount of equipment they use to their minimum needs and
repair that gear whenever possible. "Salomon athletes have always pushed their sports in new directions and, when it comes to sustainability, many of them have been instrumental to the overall commitments the brand has made in recent years," said Laroque. "They have reduced their personal carbon footprints by altering their means of transportation and even dedicated their time to educating the next generation on climate issues. It makes perfect sense for us to partner with them so that we are all being more mindful of the environment in the work we do together."
EMELIE FORSBERG TO ASSIST WITH NEW SUSTAINABLE SPORTS MARKETING CHARTER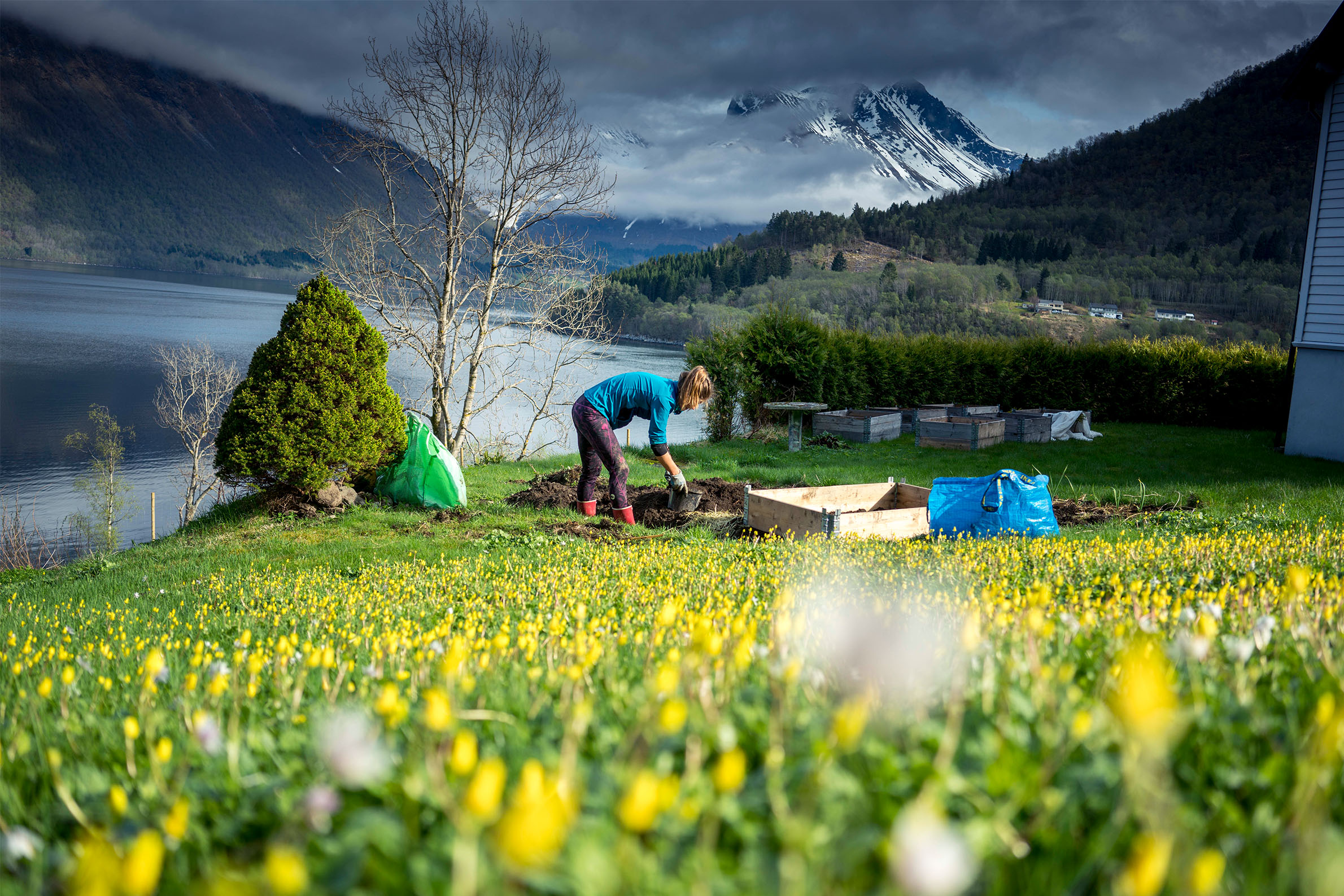 Using her years of experience as a Salomon trail running athlete and mountain adventurer, Emelie Forsberg will play a lead role in helping the brand build this sports marketing charter. She will liaise with the international athlete team and connect with the outdoor community as an advocate for the program, which shares many of her values. "Salomon has been working on its Play-Minded sustainability program for a couple of years now and I have been part of it from an athlete point of view," said Forsberg, who organized the Tromsø Skyrace beginning in 2014 with an emphasis on minimizing the environmental impact. "In recent years, I've seen a number of athletes planning their travel schedules to reduce their impact, which is their way of making a difference. We know that big changes must come from above, but when we start asking what we can do to reduce our impact, that grassroots-level thinking inspires big changes from higher up, so I'm looking forward to evolving my role with Salomon in this area."
Together with her partner, Salomon mountain athlete Kilian Jornet, Forsberg has dedicated more time to this cause in recent years. The couple live on a small farm in Norway, growing their own vegetables and advocating for sustainable sports practices. In fact, the Kilian Jornet Foundation's "Friendly Outdoor Pledge"—which calls on athletes, organizers, equipment manufacturers and federations to commit to making outdoor sports more sustainable—helped shape Salomon's efforts around more sustainable sports marketing initiatives.
"We are committed to promoting sustainable sport development through protecting our playground, as well as supporting our athletes and players towards a responsible sports practice and lifestyle," said Marie-Laure Piednoir, Salomon's Sustainability Program Manager. "We are convinced that, beyond working towards limiting our impact in our own operations and activities, we have an even stronger responsibility and can have an even stronger impact towards changing practices by promoting this sports marketing charter. Perhaps the most encouraging aspect of these efforts is that we have the full support of our athletes, who are already showing us
the way in many of these areas."
COMMUNITY EVENT COMMITMENTS
In addition to choosing partners that share these environmental values, Salomon intends to realize the following event-related sustainability goals by 2025 and to support the events it sponsors in achieving them:
· Water protection by avoiding overconsumption and pollution
· Clean energy sourcing by switching, wherever possible, to renewable energy
· Responsible sourcing through re-usable and sustainable event materials (such as marking flags and banners)
· Creating responsible race packs by sourcing eco-friendly, local, fair and offering the opportunity to refuse the pack in lieu of a donation to an environmental cause paid by Salomon
· Waste management through re-use, recycling and reduction
· Banning plastics such as bags, trophies, gifts, bottles and glasses
· Responsible catering through the sourcing of local, seasonal and organic food with a vegan option
· Optimizing event transportation by offering low-carbon transportation and promoting soft mobility
· Communicating responsibly by banning helicopters for filming and the promotion of events
· Offsetting event carbon emissions and offering a travel carbon-offset option for participants during their ticket purchase
· Protecting natural habitats through environmental assessment, preservation work and controlling the impact of participants through crowd-size moderation (using start waves at races and through environmental protection education during races)
· Identifying a sustainability manager for each event and briefing volunteers on the event's sustainability
· Promoting diversity and inclusion by supporting equal treatment and balanced split of women and men in races, by training race directors on diversity and inclusion, and by promoting diversity and inclusion among race staff and promoting the accessibility of events
· Engaging in dialogue with international federations and series organizers to optimize race calendars
ATHLETE-RELATED COMMITMENTS
Also by 2025, Salomon is committed to achieving the following actions related to its international athlete team:
· Measuring the individual travel carbon footprint of each international athlete
· Reducing by 30% the collective travel carbon footprint of its international athletes by adapting professional travel plans to reduce impact, such as favoring longer stays to multiply activations when travelling long distances
· Offsetting the collective travel carbon footprint of its international athlete team by 2022
· Encouraging greater participation in key local events near brand epi-centers
· Reducing the amount of equipment used by each athlete by estimating needs, re-using and donating used gear to other athletes, and refusing a racer pack unless it's needed
· Caring and repairing athlete equipment
· Protecting the environment by doing no harm to natural sites during sports practice (no waste, no degradation)
· Promoting an environmentally friendly lifestyle by adopting ecological habits as much as possible
· Raising awareness by sharing, on a regular basis, theirs and Salomon's efforts towards reducing environmental impact
· Supporting communities in the effort to limit their environmental impact
· Creating a diverse team of athletes across gender and nationality
· Supporting women athletes in their career goals and being advocates for women's empowerment through sports
"In the immediate future, we will be working with the organizers of Salomon-sponsored events globally to measure and reduce their carbon footprint," said Piednoir. "Currently, we are measuring and working to reduce the carbon footprints of our international athletes, which will continue throughout the year. It's important to remember that while many of these efforts have already begun, these are long-term goals that will continue on past 2025."