Coros APEX 2 Pro
Category: gadget review
So, what has changed over the previous Apex Pro? GPS has been improved via the addition of multiband and all systems GNSS. Maps have been preloaded now and they look pretty good! The optical HR sensor has been upgraded. Something I am very happy to see, is the addition of manual HRV reading. Onboard storage has had a huge boost to 32GB. Also, what will be most important to many people reading this, its already very good battery life, has had a big boost!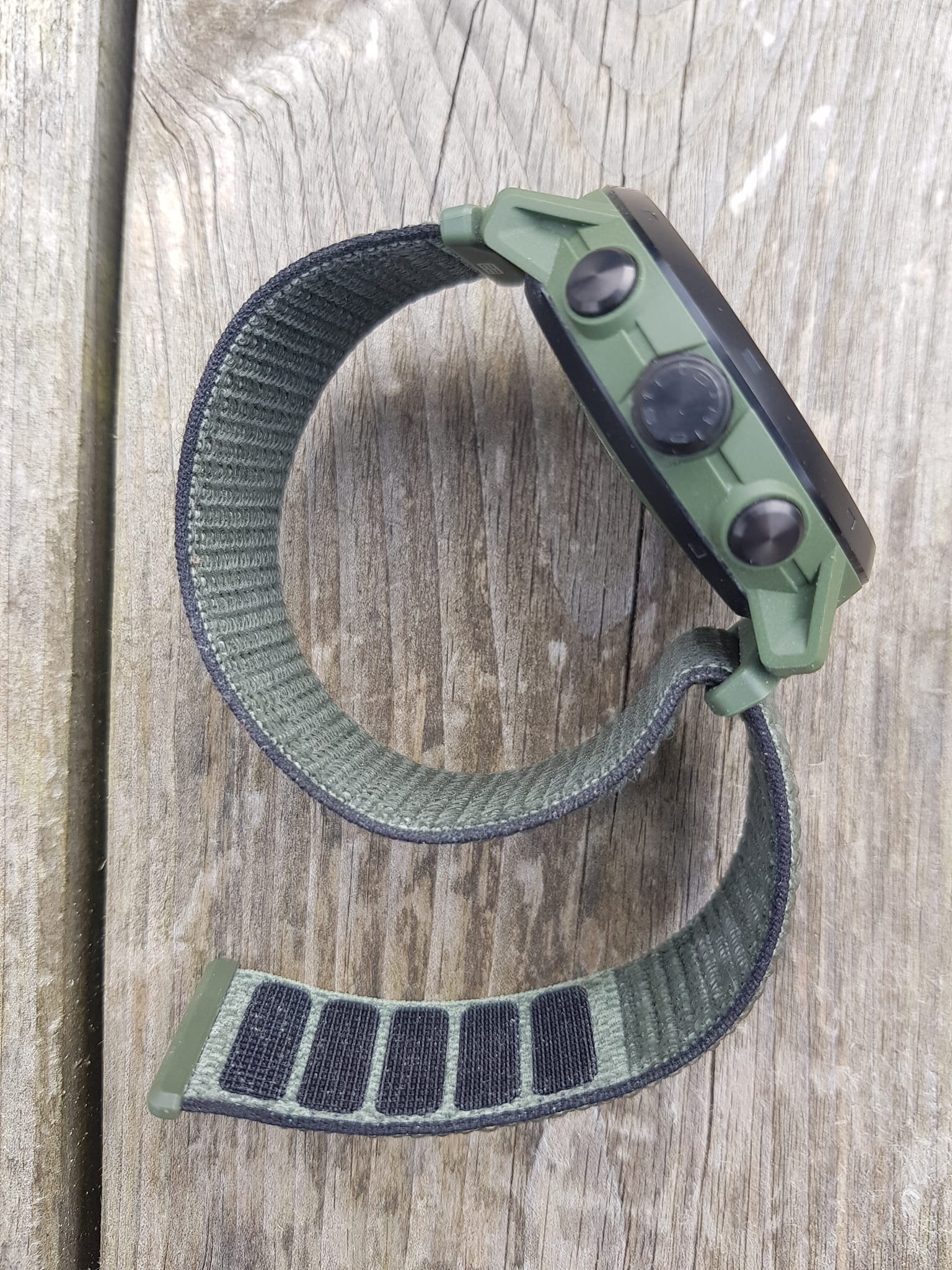 And here are those amazing battery stats :
Standard Full GPS (GPS/QZSS)                                              75 hrs
All Systems On (GPS, GLONASS, Galileo, Beidou, QZSS)           45 hrs
Dual Frequency (GPS, GLONASS, Galileo, Beidou, QZSS)          26 hrs
Daily use                                                                            30 days
Charging time                                                                     Less than 2 hrs
The changes that have occurred to the physical makeup of the Apex 2 Pro, include a titanium bezel and rear panel. It comes with the new nylon velcro stretchy strap as standard now. It also comes with Sapphire glass as standard.  
It really sounds like an impressive package, which I couldn't wait to try out! 
On the wrist, the nylon strap feels good and secure. I feel like it will help with wrist HR reading. It has the Coros signature Digital Crown, which is the large button in the centre, for those that aren't familiar, it twists, and pushes in like a normal button. I like this button. It isn't a perfect solution, but I feel it works well twisting to scroll, or making zooming nice and easy on the map.  
Other than the strap, the Apex 2 Pro looks the same as its predecessor. I like the style of the original, so I am fine with this. If you make the upgrade from the original Apex Pro, to the 2, it does feel like the same watch on your wrist! 
One thing I was impressed with when I reviewed the Apex Pro, was just how quick it synced with my phone. This thankfully, hasn't changed as syncing is also excellent with the Apex 2 Pro. I have a fairly old Android Phone, but the speed with which it syncs is fast and also there are very few failed syncs as you seem to get with all watches at some point. For me this is the fastest sync I have experienced. Overall, a fairly minor detail, but if the sync is slow, or buggy, it can be a huge irritant! 
As with all watches these days, the Apex 2 Pro monitors steps, floors climbed, sleep and constant HR. I find steps seems to make sense for walks/runs when compared to other units, but all gets a bit unsure with any other type of movement. Floors climbed is, to be honest, something I have zero interest or use in, so I haven't been following the data. Does anyone use this information?  
The 24/7 HR reading has been updated on this watch with new improved hardware and I feel it seems to be reading well, this I am sure is partly down to the strap holding it firmly to your wrist. How much is down to the new hardware I can't say. Overnight HR has been continuous which I feel is a good sign of a well-fitting watch, as I have worn a few now that get blank periods through the night. I guess it is a challenging time for HR monitoring, with my arm moving around sliding under the pillow etc as I sleep. 
Since writing my Apex Pro review, Sleep monitoring has been upgraded as REM sleep is now monitored, adding an extra layer of detail to the analysis. 
I'll add my usual caveat here regarding sleep monitoring on all watches, that I don't particularly trust the data, but I do find it interesting, and it can only improve in the future which will make recovery data more accurate and useful.  
Another big change since I published the Apex Pro review is the addition of a web app so you can view and edit on the big screen and not be restricted to your phone as Coros managed things before. This is another huge improvement for me. No matter how capable and slick the phone app is, nothing beats the big screen for viewing! Once you have synced data with your app, you can also link it with a decent selection of 3rd party apps such as Strava, Training Peaks etc. And it will automatically upload. I will discuss the App in further detail later on. 
To record a session, you first need to unlock the buttons which takes a long press of the digital crown, then a single press again will bring up the list of sports which is editable. You can scroll through this with the crown, or swiping using the touch screen. I much prefer the digital crown for this. Press the crown once more when you have the preferred sport, and it will begin searching for satellites and any paired sensors you may have. You also have a settings option here which enables you to select any routes you may have loaded up for navigation, set alerts (time, distance, pace, nutrition etc.), Auto pause on/off, and finally 3D distance on/off. Once you have made your desired selections, and you have acquired satellites, you then press the crown to begin. Satellite acquisition has been speedy and there has been no issues with my polar HR belt, which it seems to find almost instantly! 
During exercise I have set touchscreen to 'map only' as I find it ends up scrolling through the screens from my sleeve, and I prefer the crown for scrolling. You can make adjustments by accessing settings mid-session, no problem. You can't adjust the screens while in a session though. One thing that is a little frustrating, is that when you set up your screens you'll see during an activity, you can have it show you loads of data, except for the maps! You can only see maps during an activity via the apps which is a bit of a convoluted way of getting there when it should just be a scroll. 
Designing your own workouts is quite simple and similar to how everyone else is doing it. Carrying out intervals is simple, but I did notice that the audible prompts were a little quiet and easy to miss if there was much background noise, like cars, high winds or my heavy breathing! 
After a few weeks solid use of the Apex 2 Pro, I have to say that it is a really slick setup with minimal complaints. It is fast, reliable, comfortable and I think, looks good. But how about the app? Let's delve a little into the app and the analysis that takes place there. 
The App used to be very basic and pretty scarce of much analysis, and this perhaps, yet again, highlights Coros's constant striving to improve, as it is a very different story now!  
EvoLab is where all the analysis takes place, but you first must unlock it. Coros have some guidance on the sort of runs (Yes, it is only runs that can unlock it) it takes to unlock EvoLab. Once you have unlocked it, you then have all the analysis.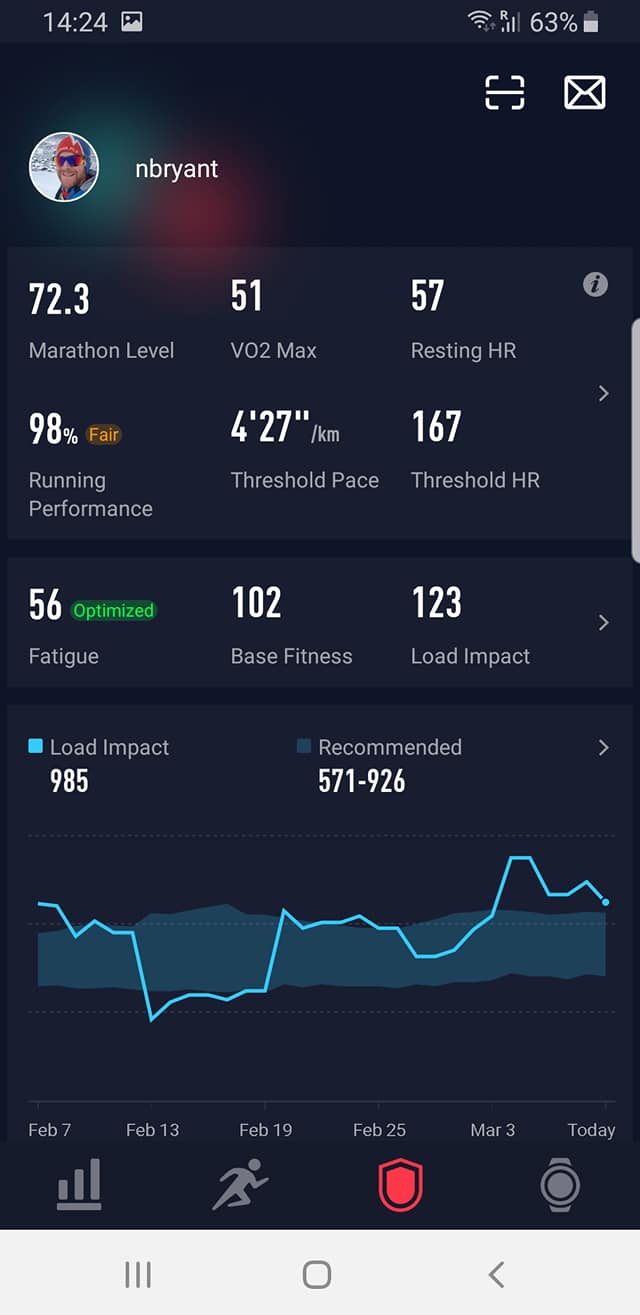 Now I personally had no issues unlocking EvoLab, but I know that some people seem to struggle to unlock it. Also of note is that a lot of the running analysis only takes into account runs and not trail runs, which I find frustrating as most of my runs are off road. I believe this is being worked on at the moment though, so hopefully this will change with a future update. 
Once you are unlocked, then that is it, you never need to do it again.  
I will begin with my favourite data, Training Load Management. Here three lines, representing, Fatigue, Base Fitness and Load Impact. Together they give a realistic-feeling view of what exercise you are doing, the effect of it and the theoretical gains, or not, this is giving you. This graph is driven purely by training and doesn't take anything else into account, such as, quality of sleep or HRV, so doesn't give the complete picture.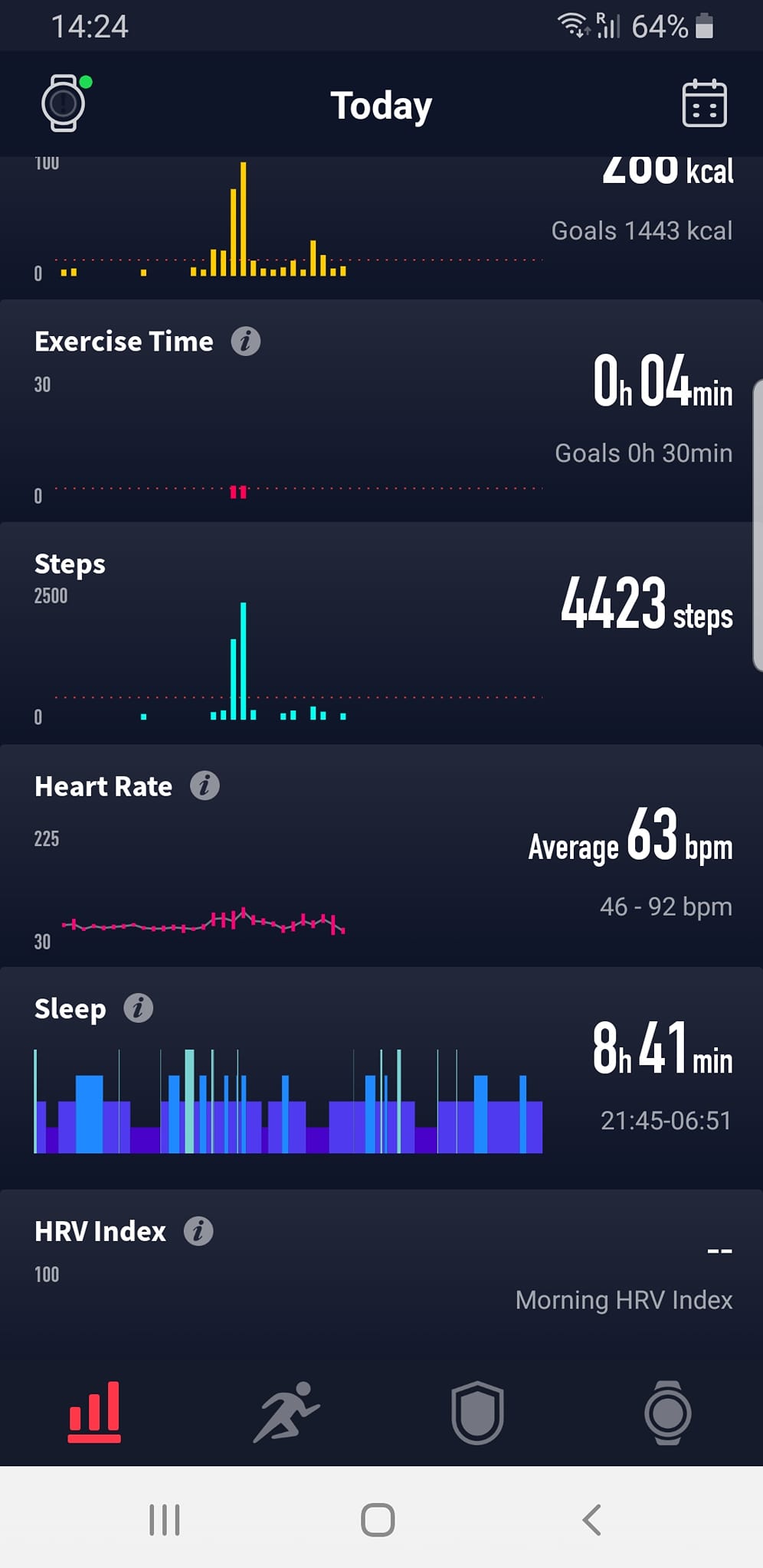 The other interesting chart is the Load Impact chart. Using your historical data, this calculates what sort of load you should be placing on your body, and where you are in relation to that. This highlights any changes in Training load over the last week or so. Generally, I am aware of whether I am suddenly doing a little more or less than recent history, but still makes for interesting analysis, especially when you look at the longer-term graph, up to a year. 
There are also a load of running specific figure that are kicked out, such as VO2 Max, Threshold pace, Threshold HR, Marathon level and Running performance. The VO2 max seems to say similar things to Garmin, Suunto and Polar for me, so that is comforting, I think. The problem is that it is only using run data, and not even trail run data. I have a knee that needs fixing at the moment, so am mostly cycling, and frustratingly it is not using any of this cycle data towards my VO2 Max.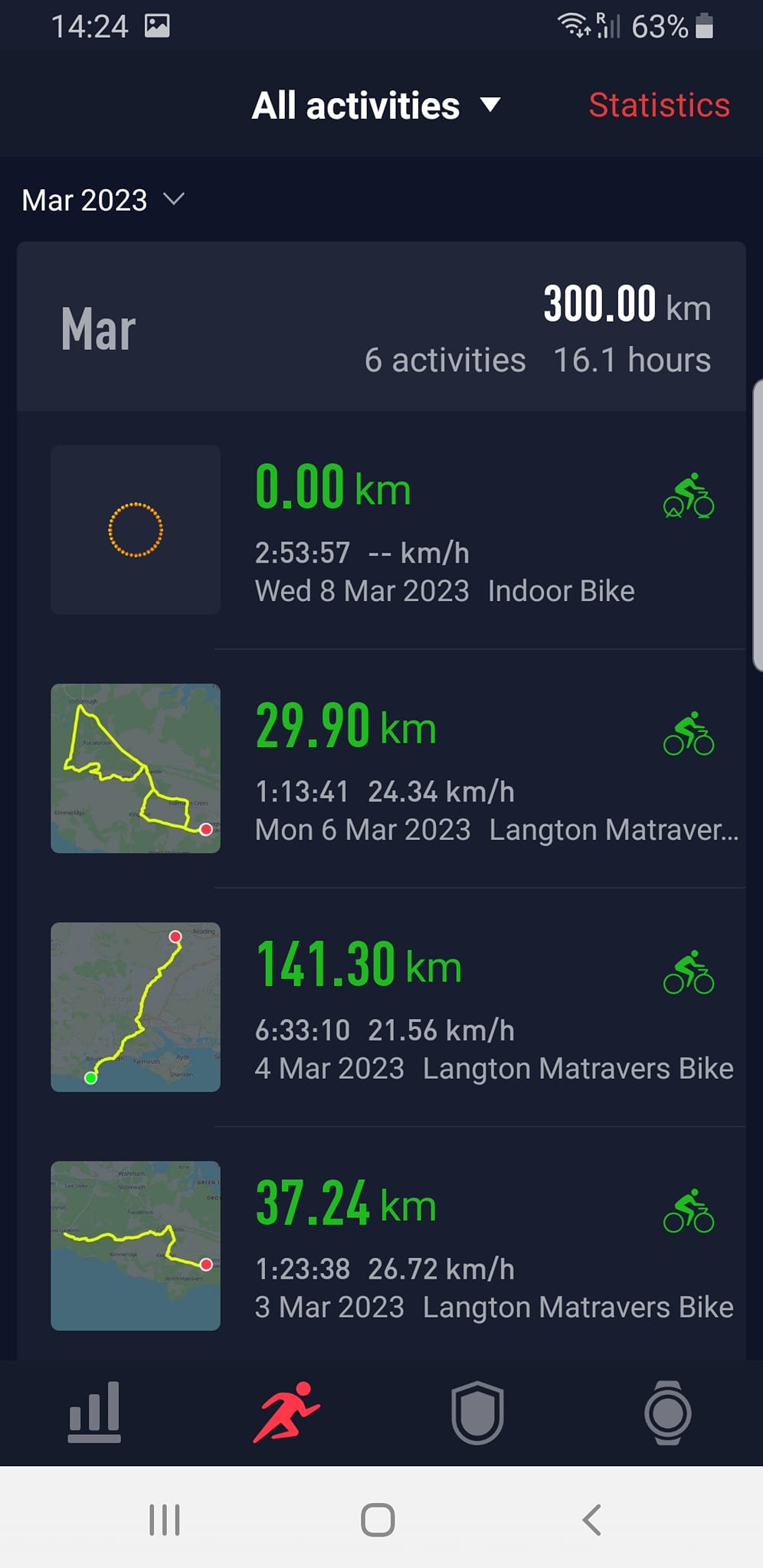 I find the Threshold pace and Threshold HR really feels about right and does seem to change as I go through fitness peaks and troughs. The HR is really handy, but the pace is only good for the flat. 
Marathon level is aimed specifically at the flat marathon runner, giving you a percentage score. The higher the score, the better time it predicts you are capable of in a marathon. This is driven by flat runs and track runs. 
Running performance measure how good your last road run was compared to your marathon level. This is a score from 80%, which is poor, up to the top end at 120% which is excellent. Again, this is only triggered by road runs and track runs, but there are a few more requirements, such as, at least 10 mins for the whole session, If intervals, then they must be over three minutes, and your HR must be at least 70% of your max. If like me, the majority of your runs are trail, then running performance won't update. 
There is also a race predictor, for 5k, 10k, half marathon and full marathon. This gives you your predicted times and the average pace this would take. From what others are reporting, this is a bit hit and miss for some people, but my times make sense for where I am at the moment, so I am happy with it.  
I will now go back to discuss maps as they currently are on the Apex 2 Pro. Maps come pre-loaded so there are no long downloads when it's new. The maps are detailed and are great in use I found. There is currently no way of making a route to follow on the app, though that is changing in the near future as it will be introduced as yet another huge update! To follow routes on my watch, I used Strava to create it, then marked it as favourite, which automatically loads it up into my Coros route library. Once you have routes in the library, you simply select it on the app, then click sync with watch, and seconds later it is there ready for use.  
When you follow a route, it can tell you when you are off route, but that is all. It can't inform you of any turns or junctions coming up. This works very smoothly I found, but I found that I am constantly looking at it to not miss any turns. A grumble I do have though is that I have it set at 'heading up' (the other option is 'North up'). This works so that the direction you are running in, mirrors that on the screen. So when your arm is swinging at your side while running, the screen shows the direction of travel is to the right of the screen (on my left arm), but when you lift your hand in front of you to look at it, the direction of travel switches to the top of the screen, where I want it. This takes a few seconds for it to catch up and after following a route for a long time, it can get quite irritating waiting for it to spin round the right way. 
A feature which no Coros watch has, and I didn't think I'd miss, is Strava Live Segments. If you are a Strava user and care about segments, then this is a fantastic feature, that gives you live data when you are on one of your favourite segments. This is not just great fun and motivation, but also a great training aid if doing intervals. I don't think this is a reason to not choose a Coros, but it may help swing you towards a watch that does. Or you simply don't care about such a feature! 
This is a definite upgrade from the original Apex Pro, and one of the reasons to buy a Coros, is because they are constantly trying to improve things, and that doesn't mean bring out new hardware, but to upgrade watches that are already out there. Priced at £515 it is reasonable but lurking towards the expensive. It looks good, is manufactured with quality and durable materials and the nylon strap is great, (though not ideal for strapping on my bike handlebars) being comfortable and tight, ensuring quality HR reading at most times. The electronics inside seem to be snappy except for some minor lag on the maps. An integral part of every GPS watch, is the app it interfaces with, so I will include that as part of the roundup. Coros are doing good things with the app, and I feel like they have just got started as improvement after improvement get released. One issue I have is that it is very runner centric. I know, this is a runners website, but even us runners do other sports sometimes, so it is a shame that not all activity is included in the stats. It is aimed at runners and so if you want analysis and you are not primarily a runner, then a Coros may not be for you. But, if you are a runner, then I say that the Apex 2 Pro is definitely worth adding to your maybe pile. It doesn't quite do everything in the features department, but what it does do, it does very well and if there are any issues, then you can bet that they will be working away somewhere to fix it! Back to my original question about whether it would be worth the upgrade if you already have an Apex Pro on your wrist. Personally, I feel that although there are many upgrades, I feel it is not worth the financial outlay to upgrade. Of course, we are all different, and there are many out there who want the most up-to-date gear at all times, and maybe there is just enough to justify it for them, but for me, I'd stick.  
The Apex 2 Pro is a fantastic companion for all your running adventures (even the really long ones!) and with Coros' dedication to constant improvement, it will no doubt evolve and get even better after you buy one.  
To purchase your Coros Apex 2 Pro, please use the following link. Each purchase will earn the URC a small commission at no cost to the buyer