Written by Neil Bryant for the URC
Since Salomons first S/Lab shoes were developed for Kilian, the range has grown and been further refined each season. They are always lightweight, fairly low to the ground and race orientated.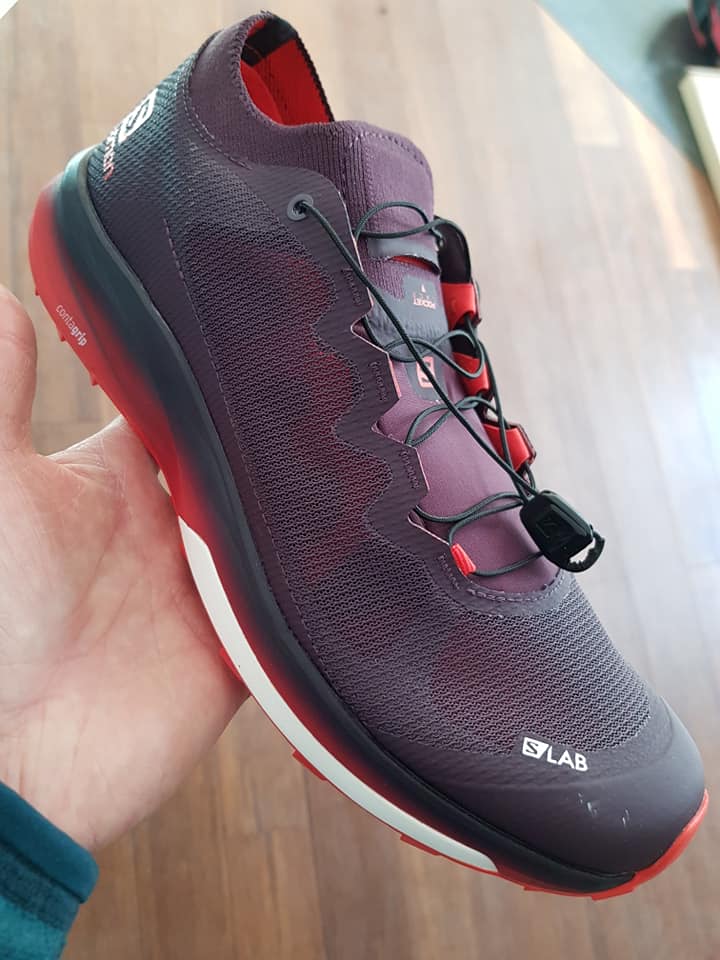 The Ultra 3 is no exception. It isn't super light, but at 298 grammes per shoe it is still pretty light for an ultra specific shoe.
With a heel stack height of 26.8mm and a forefoot stack of 18.2mm the heel to toe drop comes out at an achilles friendly, and rather unfashionable 8.6mm. It is nice to get a racey shoe that isn't 4mm or less. I personally appreciate this, especially as I am finishing up with the skiing for the season and slowly trying to ease my body back into the high impact abuse of running. Don't get me wrong, I like a 4mm drop shoe, but I like to have a variety of drops.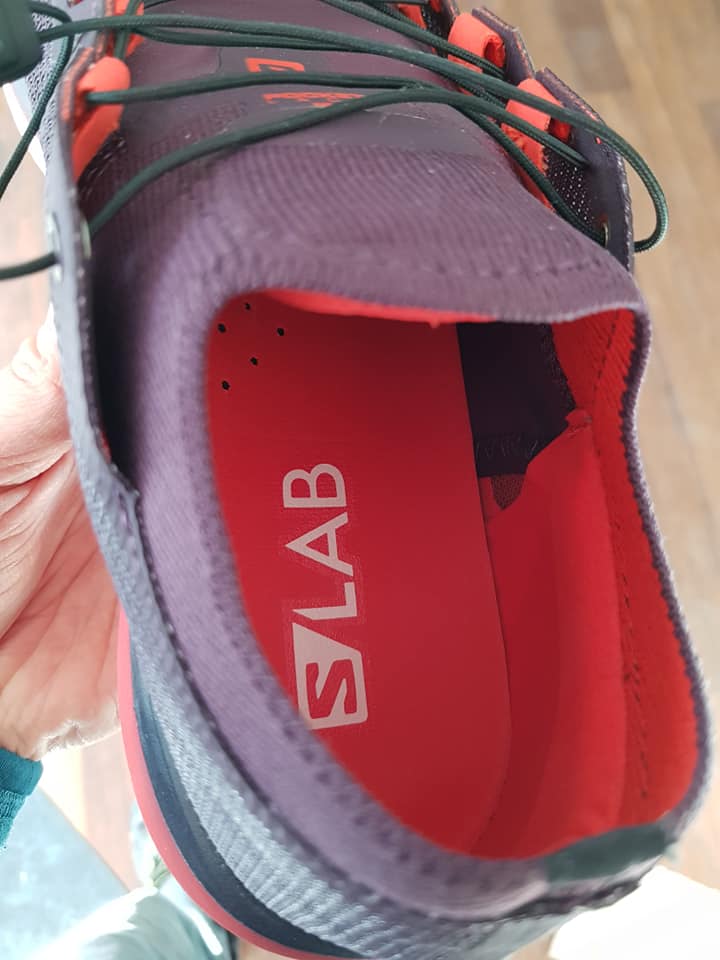 For me the most noticeable feature was the 'integrated gaiter' as Salomon call it. This is the opening of the shoe which is just a stretchy sock like opening. There is no separate tongue. This is not the first shoe to have this from Salomon, but it is the first that I have tried. I really liked the idea, and have basically been waiting for a company to do it as it seemed inevitable to me. Would it be well executed though? We shall find out later.
The upper is what appears a single piece of fine mesh that has strategically placed, welded on tpu overlays for added strength. The toe protection is pretty minimal that will add some protection, but probably not too much if you properly stub your toe. The heel is very flexible and fairly thin with a minimal but adequate padding in the appropriate areas. I don't think there is a solid heel cup inside at all. This shoe is born for ultras, but as minimally as possible!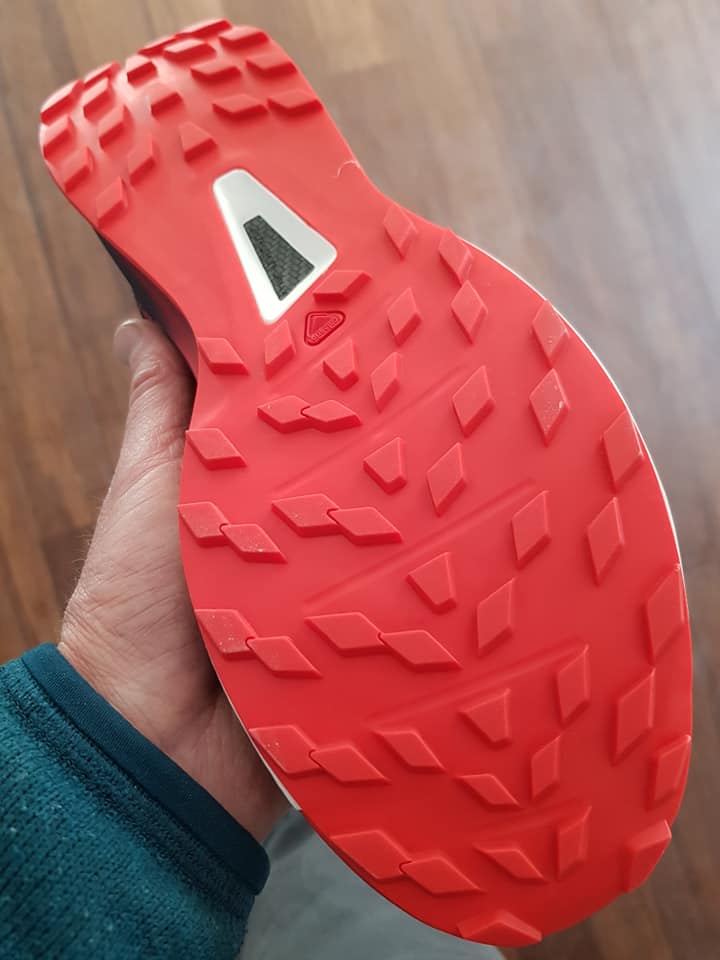 The laces are the standard Salomon quicklace system. Not everyone is a fan, but they have really commited to it so they are here to stay. I am indifferent to them, not seeing any real advantage/disadvantage with them. The lace pocket on the gaiter/tongue is just a little slit with a small pocket which I have found quite fiddly to actually use, so end up just tucking the excess lace under the laces below.
The midsole is produced with EnergyCell™+ which apparently is 'a high-rebound midsole compound that provides exceptional energy return along with substantial cushioning and durability.' It sounds like what you'd want from a shoe, but only testing can verify the validity of this description.
Sandwiched somewhere in there is a Profeel film which is Salomons rock plate. It is exposed in a small section underneath and it feels fairly hard compared to some I've felt. For me the rockplate is quite important, and even more so on an ultra specific shoe. It needs to add noticeable protection from sharp rocks, as when I am fatigued during long events, my feet are certainly more sensitive, and sharp object on the trail which I tread on, can really suck the fun out of the moment. The Profeel film felt like it could add some decent protection.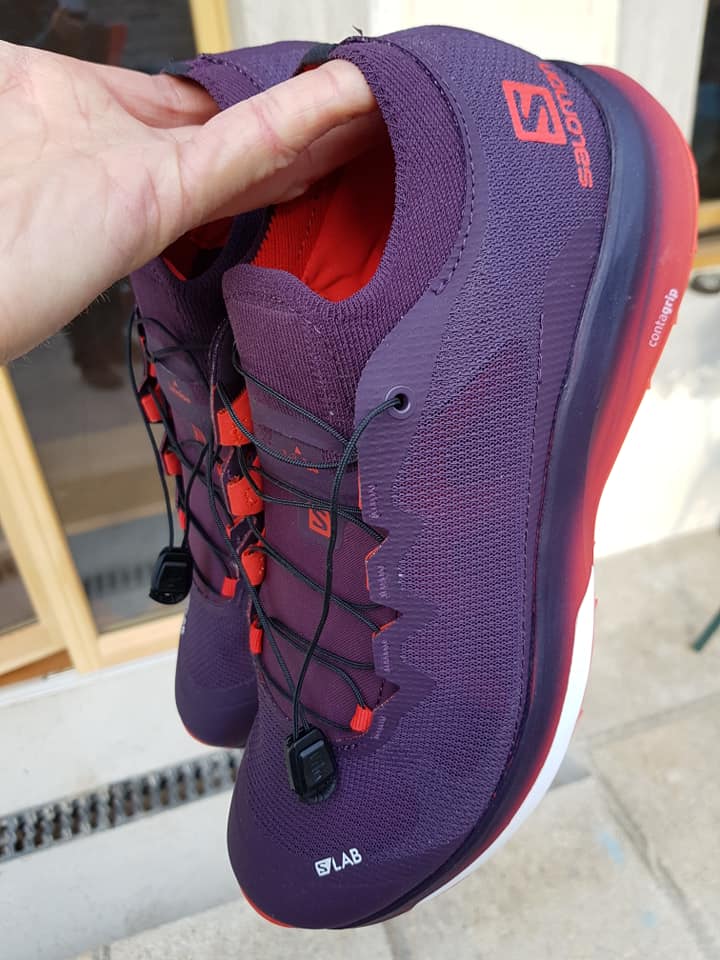 Finally, we have the outsole which is made using Salomons in-house compound, Contagrip. The Ultra 3's use the Contagrip MA compound which is a balance of being quite sticky and quite durable, which sounds sensible for an ultra shoe. The tread is made up of mostly fairly small diamond shapes that are well spread out, which should make mud clearance simple. The studs are 4mm deep so should make good all-rounders.
The first thing to notice when pulling on the shoe, was just how tight they are to get my foot into. The stretchy gaiter is fairly stiff making it a bit of a pain to pull on, but once on they felt very secure and certainly not too tight. My feet are a tiny bit wider than average but not that wide, so I guess other people will find the same. My feet felt so secure once in, I felt no need to tighten the laces. They felt good! Often with some Salomon shoes, the toe box is just too narrow for me, but the Ultra 3's were wide enough and felt secure.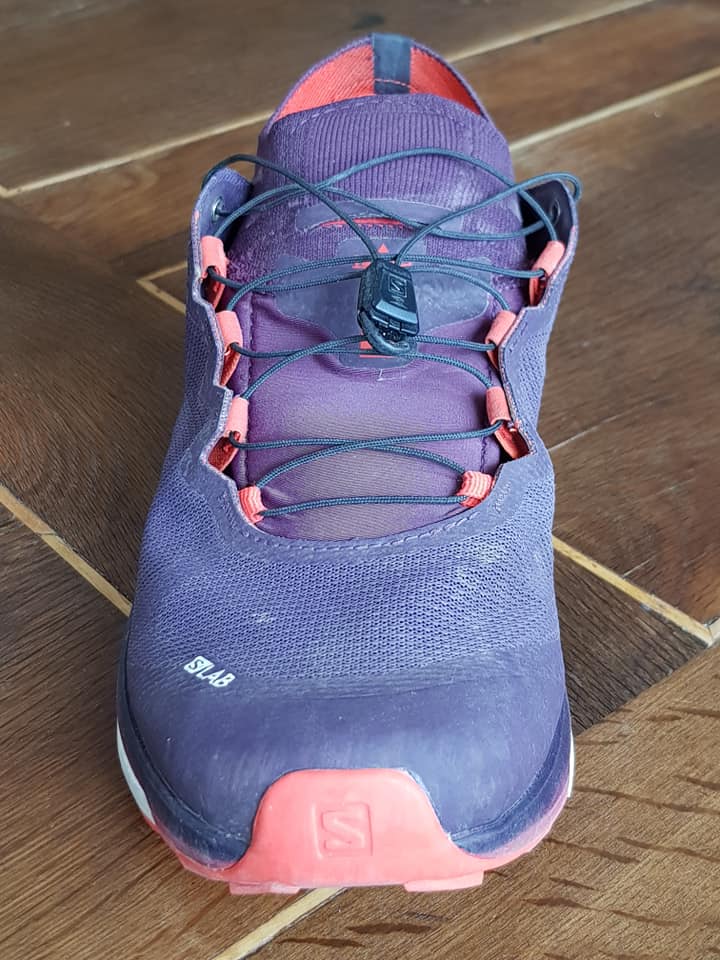 Out running, I felt relatively connected to the trail and the 8.6mm drop felt lower than that. They felt light and fast. I was surprised. I have been on quite a variety of terrain, from muddy, wet rock, dry rock, snow and ice and road, the they really are great all-rounders, only feeling out of depth in sloppy mud and of course useless on ice as you'd expect for no metal studs. The Profeel film adds some decent underfoot protection while allowing your feet to still get some feedback from the trail. We all have different tastes though, so I am sure this will be too much/little for some. Definitely a sweet spot for me though!
The heel to toe transition is smooth due to the rounded shape of the outsole which feels good and maybe helps retain some form when flagging.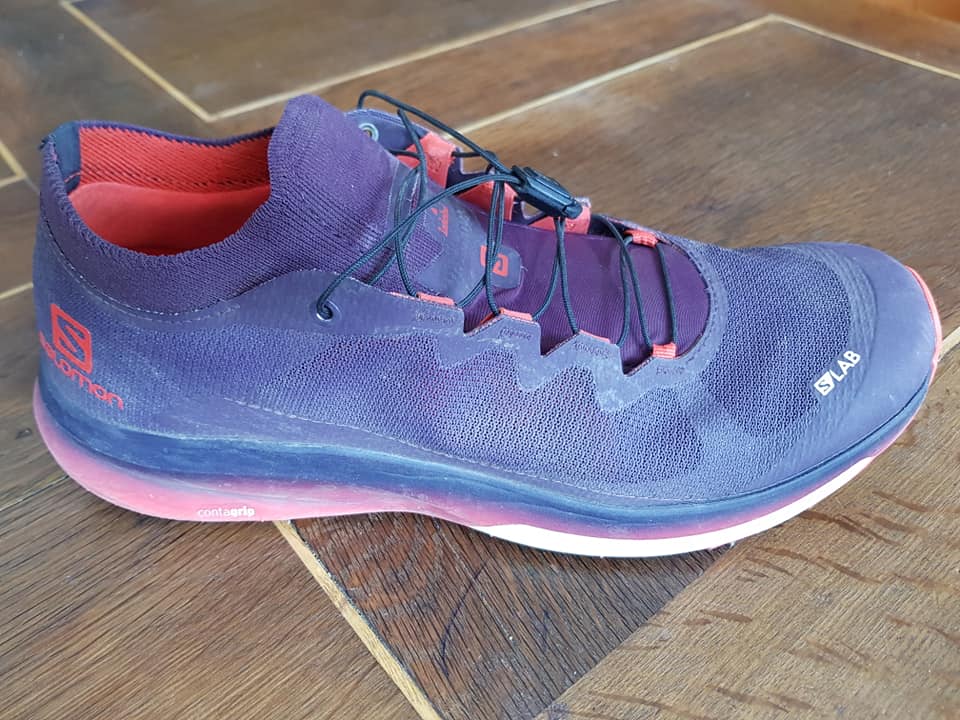 The mesh of the upper seems to drain well as promised, and seems to breathe well during hotter weather which is essential for me with my super sweaty feet! The mesh has a special protection applied to it to prevent it from absorbing too much moisture which will help keep your feet from getting too wet, and the shoe gaining too much weight. Very nice.
Overall, I have been impressed with what Salomon have produced here. They are showing their pedigree I think. As I stated earlier, they have managed the difficult balance of making the shoe as minimalist as is possible while retaining its practicality as an ultra shoe. If this shoe fits your foot well as it does mine, then you have here a shoe that is good from short fast training sessions to 100 mile mountain races on all but the boggiest terrain. I have my reservations about the gaiter setup and although I am a fan of companies that are innovative, which Salomon are, it does not mean that every innovation is good or well executed. I think I'd prefer a decent gusseted tongue. This wouldn't sway me to not buy them though.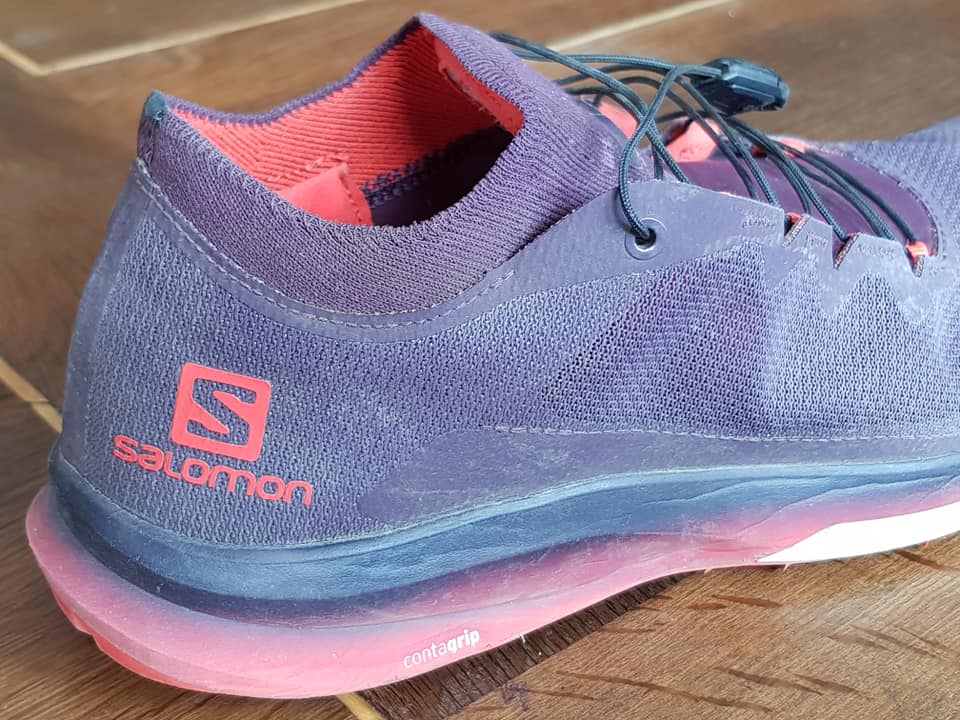 I have around 200km on my pair now and the uppers look absolutely perfect. The midsole has a few creases from the many steps I have taken in them, but I don't feel that this has noticeably affected how they react to the ground. The tread is showing a bit of wear on the lateral edge of the heel, where I land, which maybe a little more than I'd like. We shall see with more use. As usual, I will endeavour to update this once I have a lot more mileage on them to give some decent info on durability over the next few months.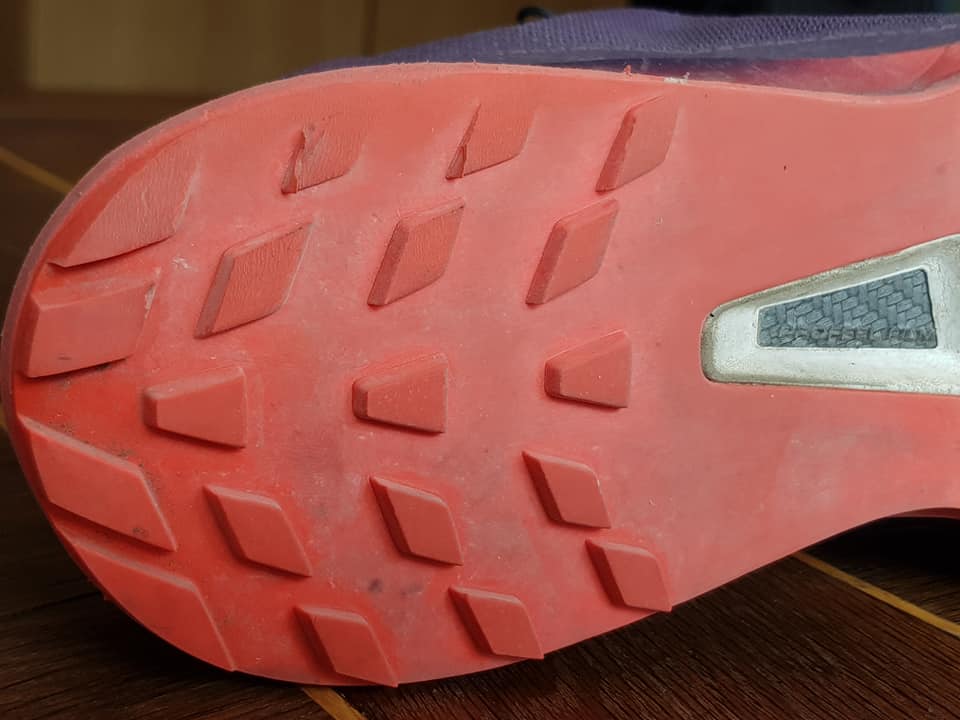 Is the S/Lab Ultra 3 good value? It is currently priced at £165 on the UK Salomon site which puts it at the top end of trail shoes at the moment. It is a lot of money in my opinion, and not long ago this would have been a crazy price for shoes, but now it seems to be the new 'premium' level. Are they worth it? It is certainly a nice shoe and much has gone into the design and evolution of the S/Lab range of shoes. I won't be able to answer this fully yet as I do not have my conclusion on durability yet. I suppose it boils down to whether you are willing and able to spend that much on a shoe. It is a quality, well thought out shoe which fits my feet very nicely, and is designed for the long run but feels perfectly light and agile enough to be fun on the shorter runs. Only you can decide whether they are good value.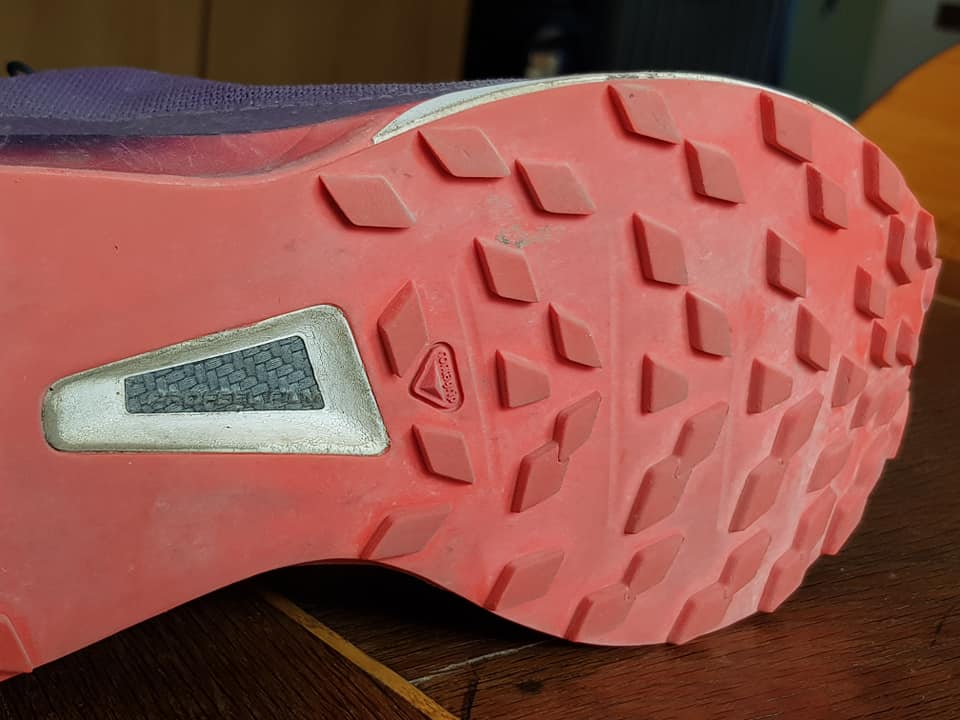 To purchase the Salomon S/Lab Ultra 3 shoes, use this link https://geni.us/INpa
Each purchase from this link earns the URC commision through the Amazon affiliate scheme and helps run the site. Thanks.