Written by Neil Bryant for the URC
Shorts are such a simple thing, aren't they?
I wasn't sure that a simple pair of shorts would warrant an entire review entry. That was until the S/lab Sense 6" shorts from Salomon turned up and I got to see the way these shorts are constructed.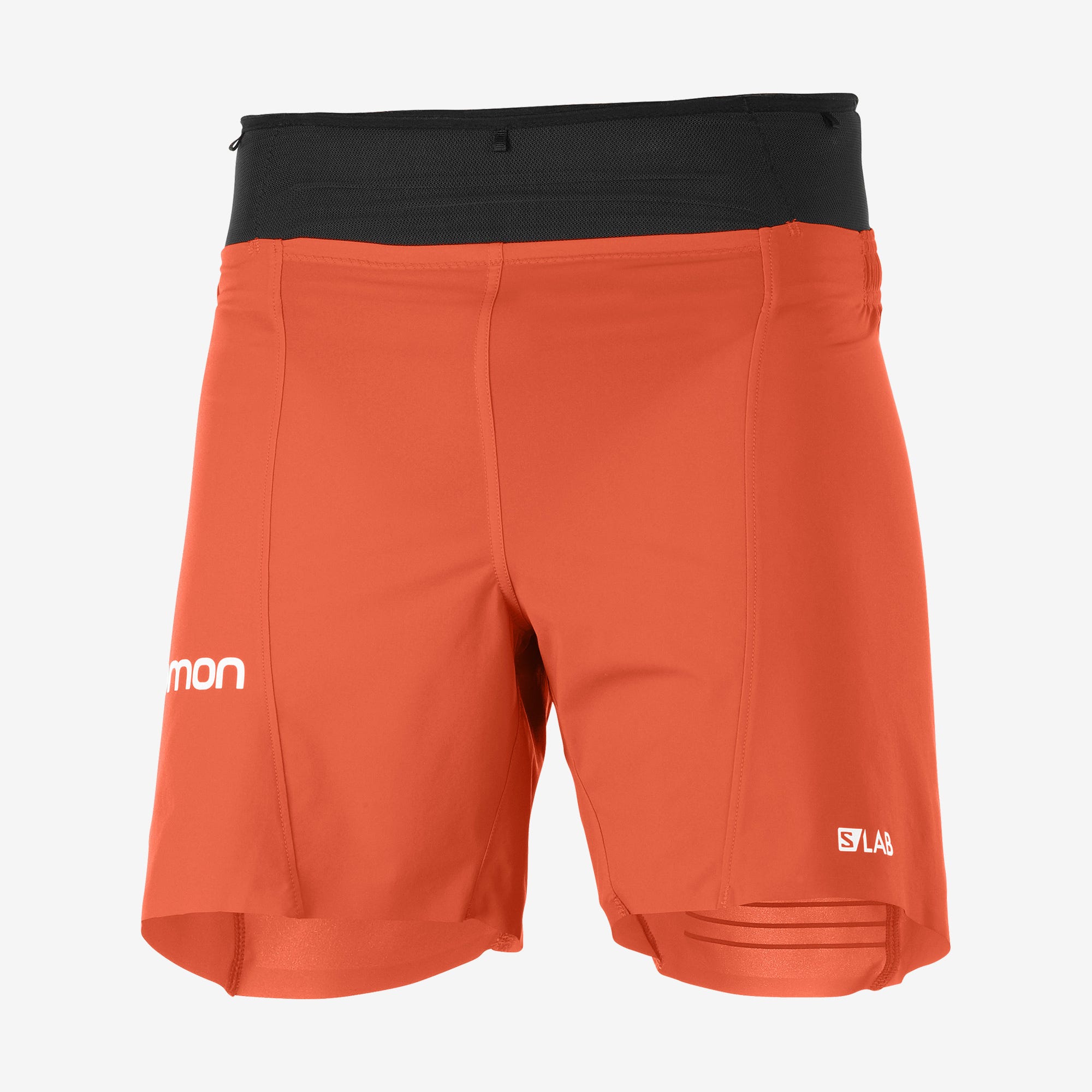 At just 81 grammes, there really is nothing to them. They consist of a medium length outer short made out of a beautiful soft and thin material, plus the liner which has four stretchy stash pockets around the waist. The liner does not have legs, but is like a pair of briefs. I think all my old shorts had liners like this about a decade ago? The interesting part about these shorts is that the liner is basically the functional part the short, providing support and pockets. The outer is just there so that you don't have to run in just a pair of pants. The outer has been attached to the liner at just four points as oppose to being sewn all the way around the top. The outer just hangs there and is almost, but not, a separate item. I have taken a picture to try to show this.
When I tried them on, they were a fairly tight fit around the waist. Initially I was concerned that maybe I needed the next size up, but after much use, they have never felt uncomfortable. In fact, the tightness meant that when I used the pockets around the waist, it was rock solid and never bounced which was great.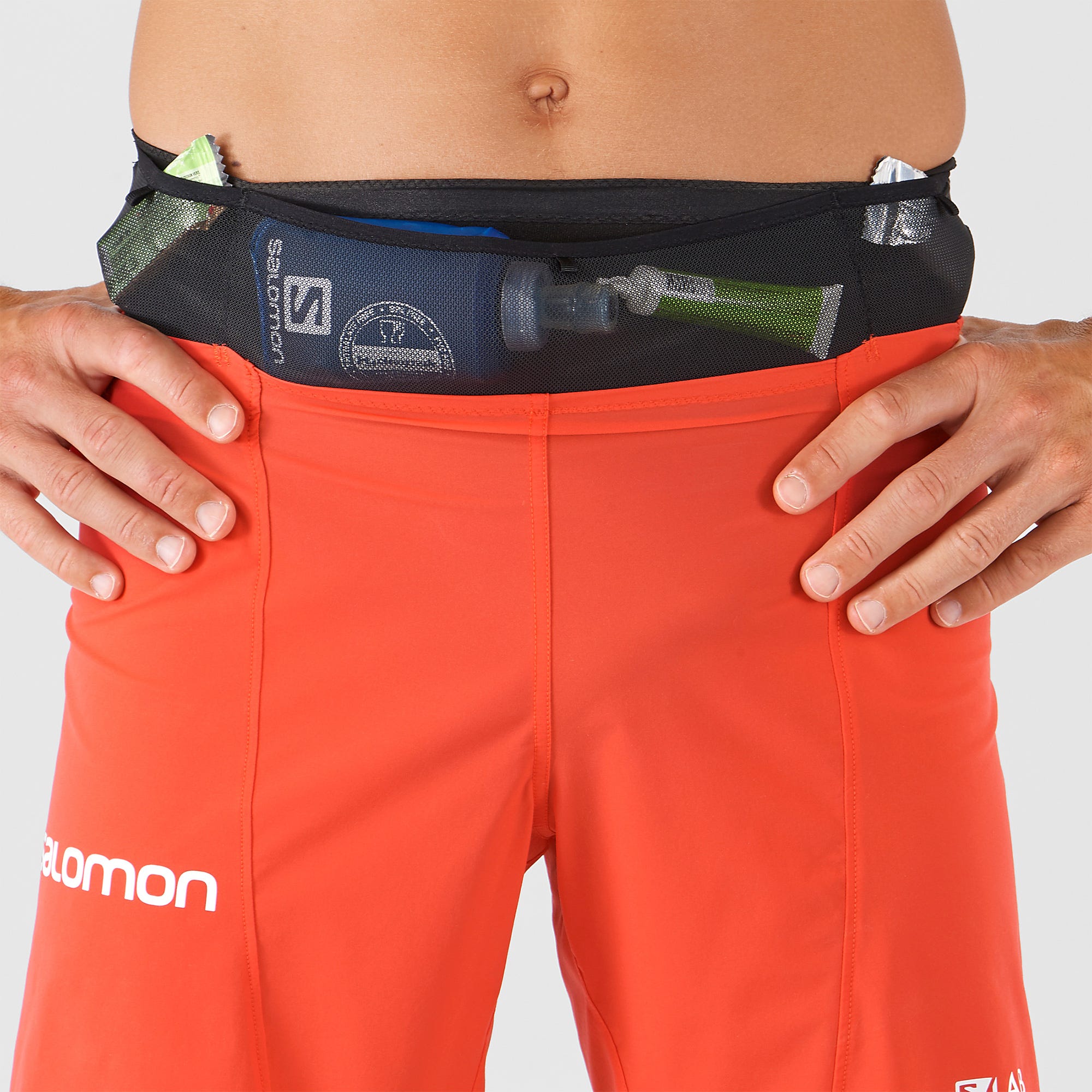 My first run in them was on a hot day, and consisted of a vertical km up before the long descent back down. On the way up I was impressed with how well they were dealing with the heat and the excess of sweat as I worked hard in the baking sun. The liner is a very stretchy, fine mesh and even the waistline with the pockets is thin so not a lot of sweat can get absorbed and held in the material.
I could barely feel the outer. It was like I was wearing just my pants! Amazing comfort.
On the way down, someone's dog nipped my leg and ripped a 5cm right angle tear in them leaving them flapping for the rest of the descent. Their maiden voyage too!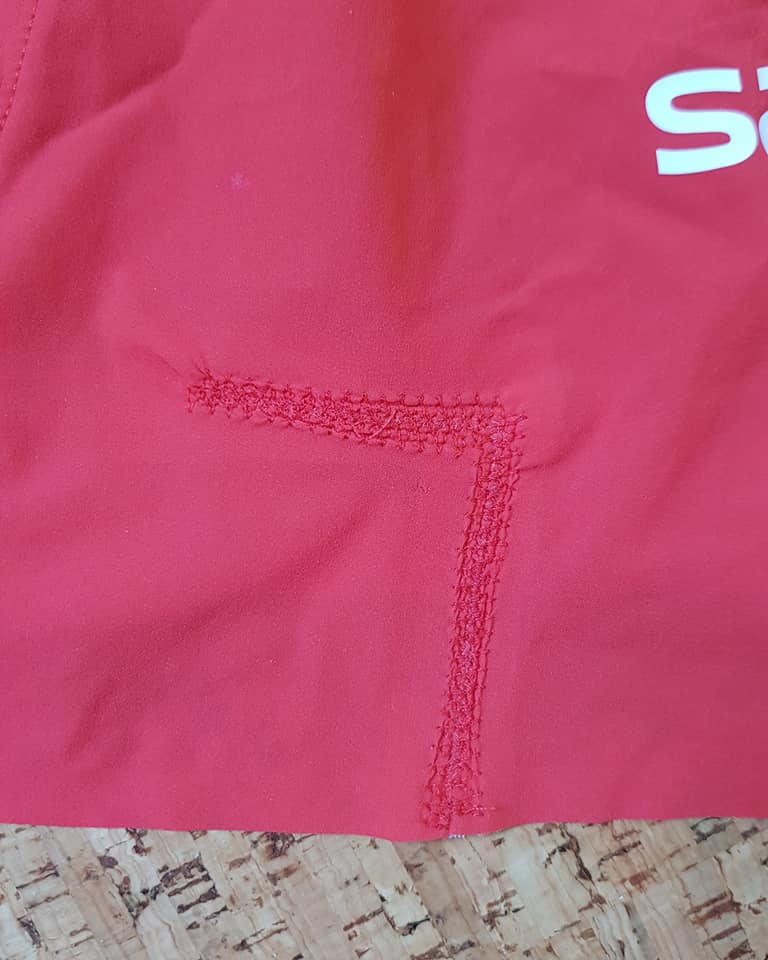 Thankfully, living in Chamonix, there are loads of excellent business' that are well used to fixing outdoors gear and a lady did an amazing job of fixing them, when I though they's be write-offs! Phew, testing was back on!
These shorts have become the ones I reach for when it is hot as they are easily the best shorts I own for managing sweat. They still get wet, but just don't feel so sodden as some of the others I own that have more heavy-duty liners.
I do feel a little more exposed wearing them if I'm honest. Maybe that's because I usually wear longer shorts and that they are so thin and barely feel like you have anything on? Maybe I should wear some proper short shorts to get used to it!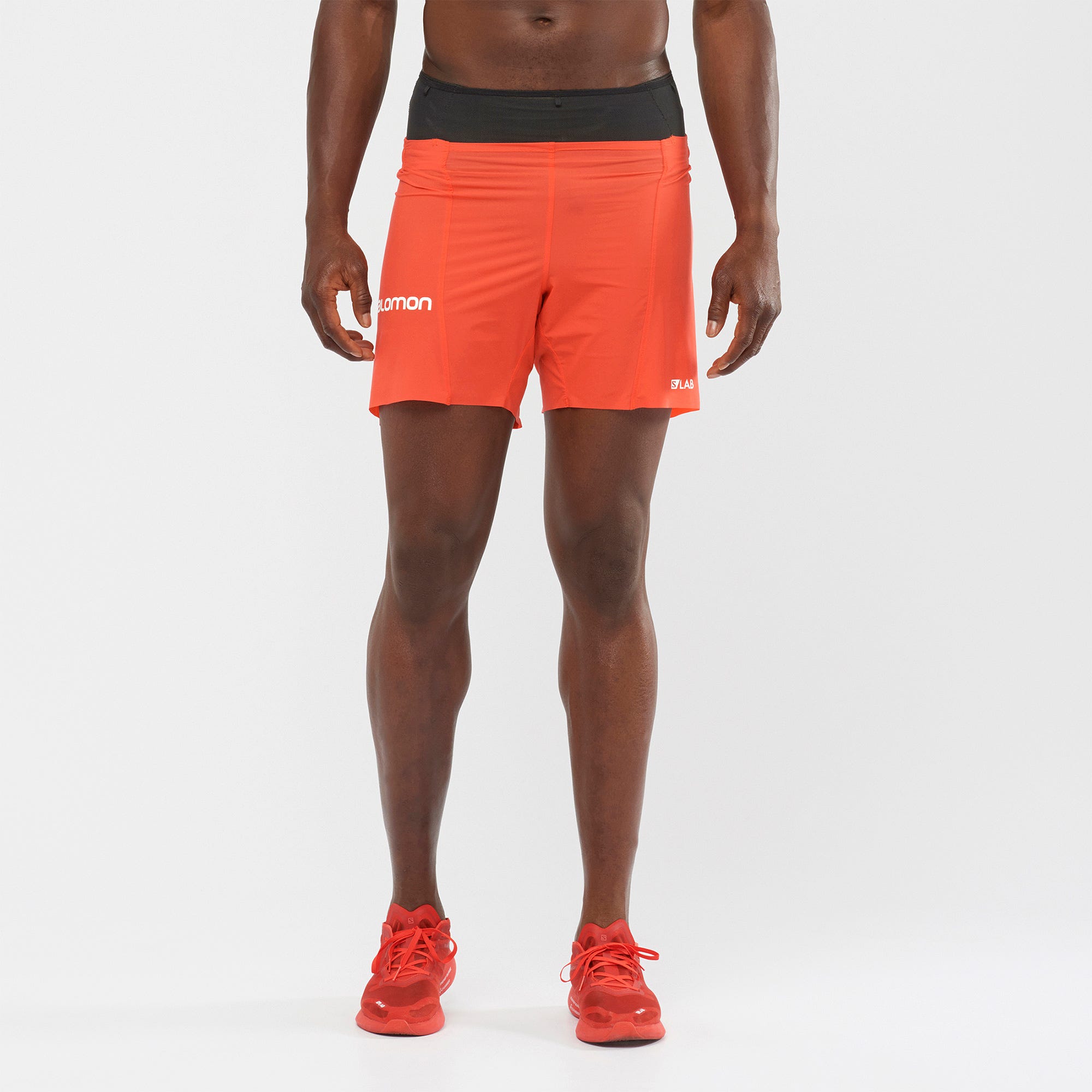 Overall, these are my favourite shorts I own and I am always happy when I get to wear them.
An issue some people may have is that if you ever get chafing on your inner thighs, then these may not help you much, so may not be suitable.
Priced at £100, these are right up there at the top end. Very expensive for very little material! But, they are superb and as I say, these are the most comfortable I have owned. Are they really worth the £100 price tag? As usual, I shall leave that up to you.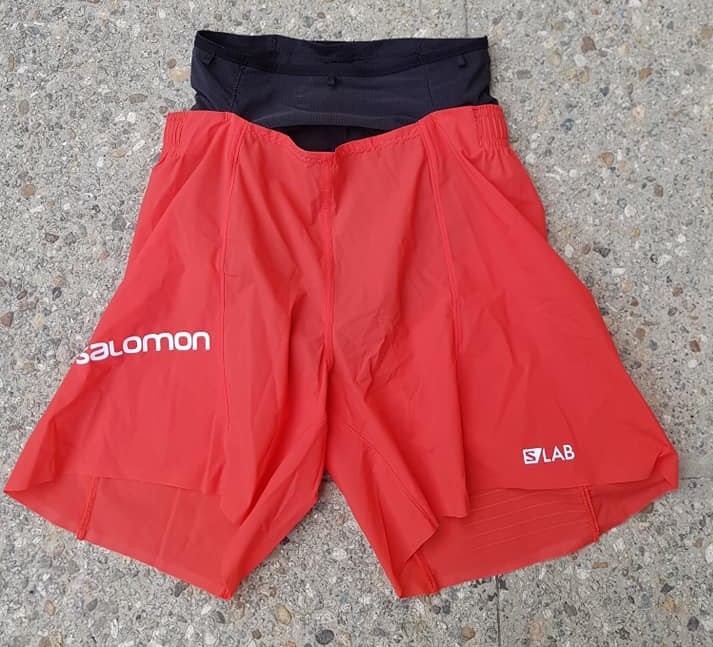 If you can afford them and you want a superlight, super comfortable pair of shorts, then the Salomon S/lab Sense 6" shorts are definitely worth a look!
To buy your Salomon S/lab Sense 6" shorts use the following link. The URC will make a small commision from each sale. Thanks.