Written by Neil Bryant for the URC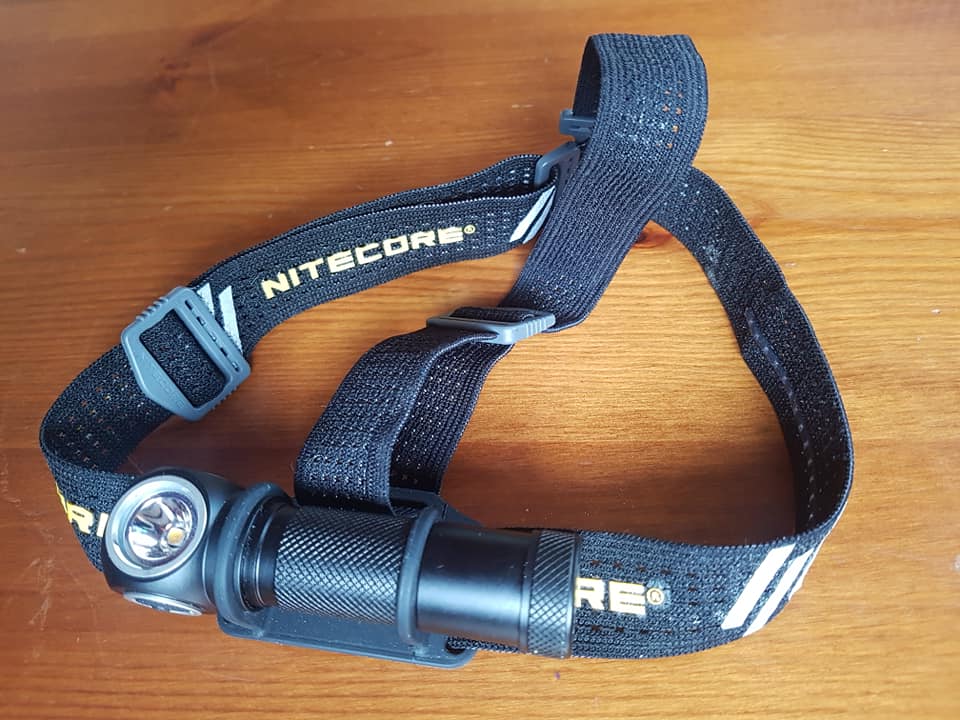 The torch attached via the rubber mount, to the heand band.
When Nitecore contacted me, I'll be honest, I had never heard of them, but after a quick look online, I was interested. A few weeks later and a package arrives from Hong Kong, and inside is the UT32 headlamp (I was provided with this sample free of charge). I am surprised as it is not one unit, meaning, the light can be easily slid from the headstrap giving you a hand torch which could be handy for certain situations. There is also a 2900mAh rechargeable battery that has a micro USB slot on it to charge it which I don't think is a new idea, but brilliant none-the-less.
When you load in the battery and tighten it up, the light flashes a number of times to signify the strength of the charge. 2 flashes then a pause and then 9 flashes, signifies 2.9 volts! Simple and effective.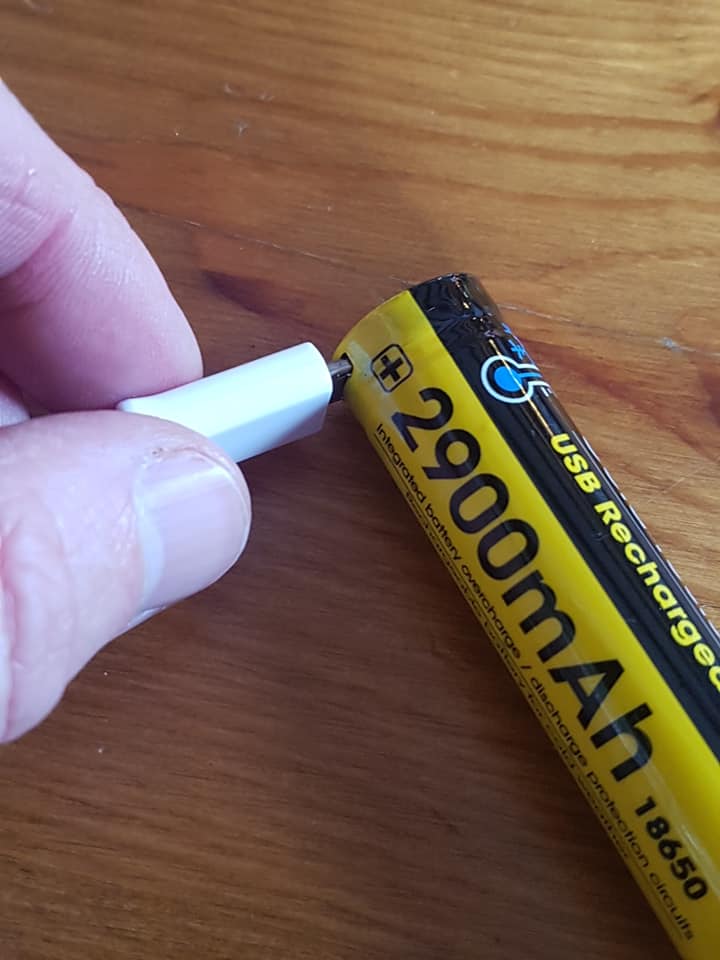 How to charge the battery using a micro USB.
It is rated to IP68 which means it can be submersed in 2m of water which is generally enough for the average trail run, even in the UK!
There are two buttons and two lamps on opposite sides of the cubed end. Each lamp has three powers plus a turbo mode. One of the beams is called Cool White and the other, Warm White.
Of the two beams, the warm white beam is just about the brightest. It is a yellowish light. Its lowest setting is 60 lumens and lasts a whopping 18hrs, while its higher standard setting is 370 lumens for 3hrs 45mins. The turbo mode is a huge 920 lumens for 1hr 30 mins.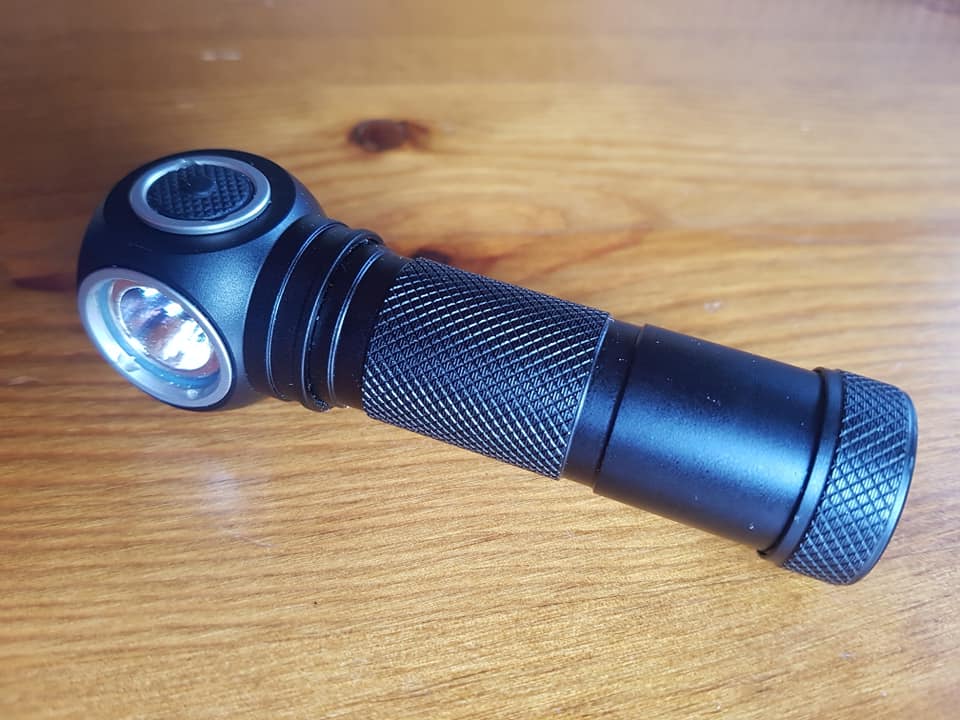 The torch. You can only see one button and one lens. On the opposite side to the lens is a second, and the same with the button.
The cool white beam is as the name implies, a white light with a power of 70 lumens for 18hrs at the lowest setting. 410 lumens for 3 hrs 45 mins at the higher setting, and 1100 lumens for 1hr 30 mins on the turbo setting.
For both bulbs there are also, SOS and beacon modes. SOS for emergencies and beacon flashing. Ideal for getting help if things go wrong.
It is simple and intuitive to use. Just two buttons which I worked out quite quickly without looking at the instructions.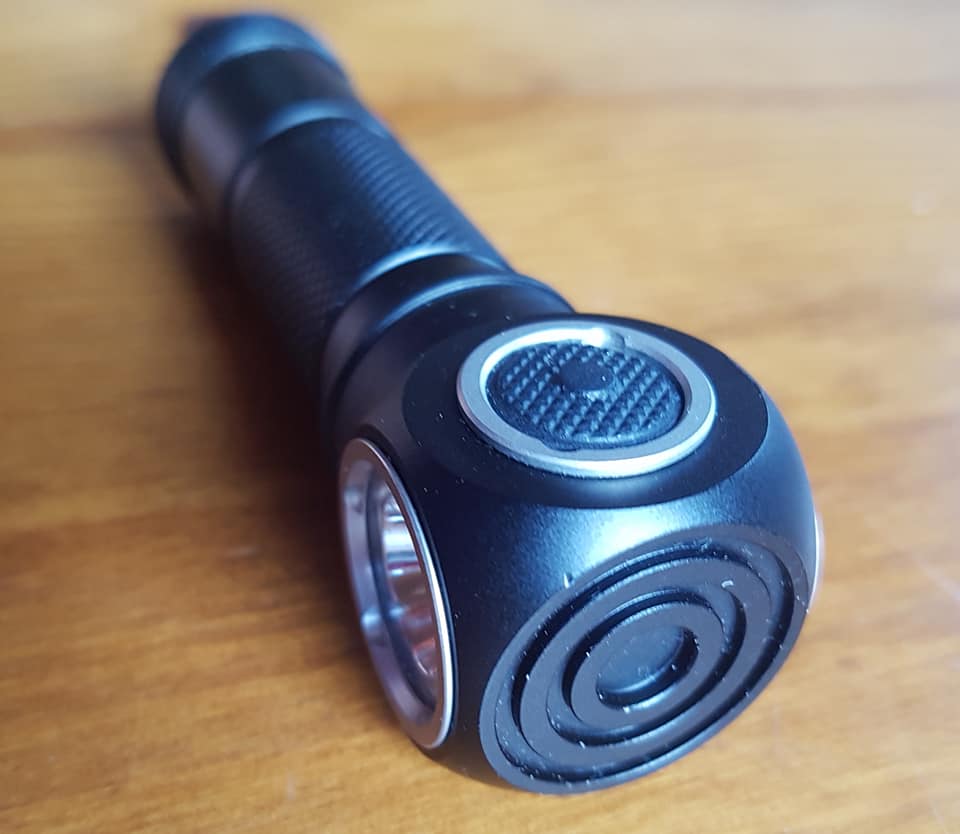 It is great in use. A bright, wide and even beam. The head strap is comfortable and holds the unit secure as I ran. Personally, it provided all the light I need and much more. If on the road, the lowest setting was ample, if on easy trail, then the lowest or the mid-level, and if I needed to look at things in the distance, like trying to see my bonkers dog as he disappears after a scent, then the turbo setting is superb. Turbo just stays on for 30 seconds, but also can be set to stay on permanently.
I have taken it out for some dog walks too but without the head strap which is great as I don't always want to wear a headtorch. It seems really tough with an aluminium casing, and I just weighed the unit (minus headstrap) at 96g. It is secure and comfortable on the head.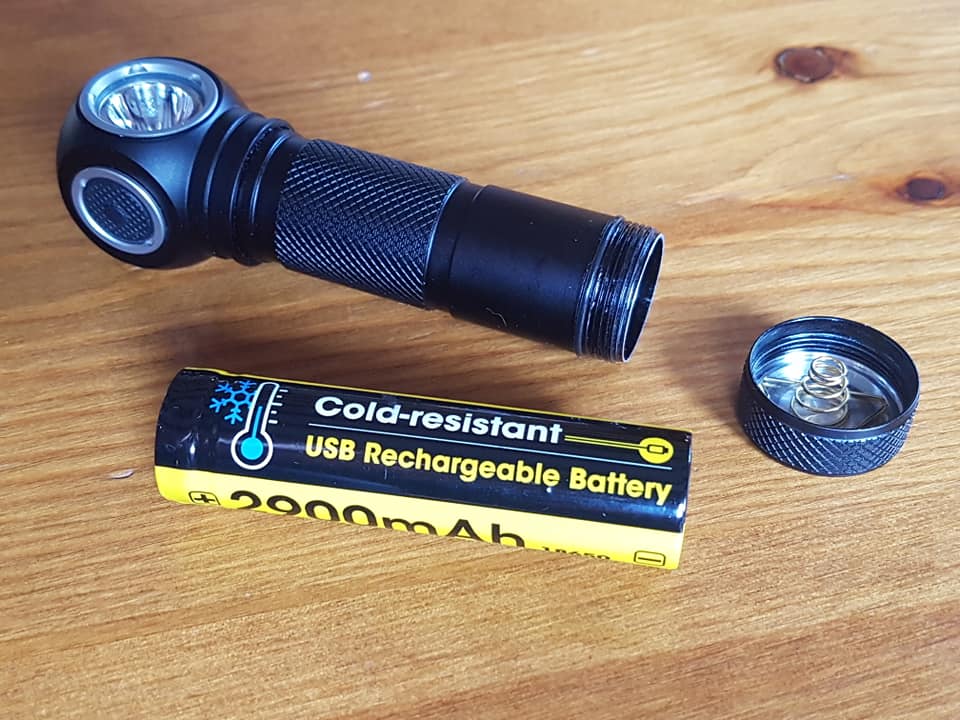 An interesting design and well executed. Nitecore are not new to the lighting game, just new to trail running, so they know what they are doing. It is nice to have the two different types of beam, but I'd like to see a more basic model with just one button and one bulb. Still a good unit though and maybe if you are running through the night and you are being driven crazy by living in that one beam of light, if you could swap it for a warmer yellow light it could help mentally?Certainly a great torch that is worth a look if you get a chance.