Written by Sim Benson www.wildrunning.net for the URC
Price: £115
Weight: 340g per shoe Men's UK 10.5 Eu 45.5.
Find out more at www.scott-sports.com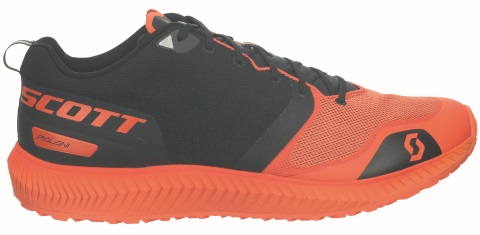 Overview:
The Scott Palani is a new road shoe designed for fast training. It's an exciting-looking shoe; Scott's off road heritage shines through and they haven't followed the standard road shoe design. We like what they have done though, read on to find out more…
The Brand:
Scott launched in 1958 but concentrated on leading design in skiing, cycling and motocross until 2006 when it launched its first running shoe collection. Since then they have pushed development in trail and road shoes and produced a good line of running clothing. They sponsor a team of pro athletes including Andy Symonds and Jo Meek who get involved with product development.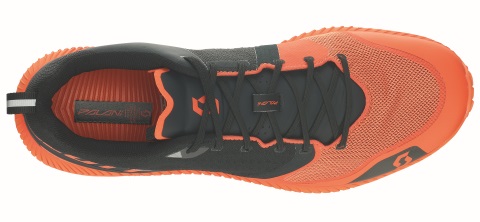 Scott also sponsor some excellent races in the UK:
The Shoes:
This isn't a super-lightweight race shoe but it certainly isn't heavy; the materials and construction feel like Scott are pushing the boundaries of road shoe design. The sole in particular looks more like a gravel trail shoe than a road shoe. The striking orange and black colourway looks awesome but it is also available in a more discreet black and white version.
It's the second lightest model in the Palani range, which includes the Palani RC - a lightweight racer; the Palani SPT - a support version; and the Palani Trainer with more cushioning, designed for higher mileage. Scott produce a women's version of all of these.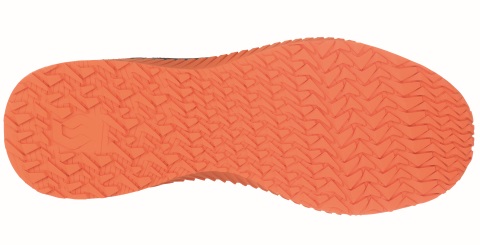 The Fit:
I'm normally a UK11 in running shoes but I'm a UK10.5 in the Palani, so length-wise they're quite generous. The width and depth is fairly standard and therefore the fit is good for me. The heel cup is deep enough to hold my heel very well and the lacing adjusts the whole upper, making for a great fit.
The Tread:
The shoe features a single piece outsole with a low-profile tread pattern. The tread wouldn't be out of place on a light weight trail shoe but they offer good grip on the road and after several hundred miles are wearing very well. The tread also means that although they are designed as a road shoe they work very well on dry trails, forest roads and tow paths.
The Sole Unit:
The single piece AEROFOAM INFINITY midsole material provides a neutral and lightly-cushioned sole unit. It's designed to offer a smooth heel to toe ride. Out running the Palanis don't feel like they try to influence my running gait; they protect my feet and offer some traction, which is exactly what I want from a road shoe. The 11mm drop from heel to toe is fairly standard for a road shoe and feels good in use.
The insole has some arch support and extra cushioning improving the comfort of the shoe.
The Upper:
The stylish upper is made from a combination of woven and knitted materials to create a seam-free but protective shoe. The toe has a single-piece rubberised guard to offer a bit of extra protection without creating any rub points. Inside, the heel is lightly padded but the forefoot and toe area are almost single layer, meaning they are chafe-free and water drains out quickly.
The thin foam tongue helps keep the upper lightweight especially when wet, but still offers good protection from the lacing.
Verdict:
Once you get past the striking good looks the Scott Palani delivers a simple, well-fitting and technologically advanced road shoe. It's designed to be a fast-paced training shoe, leaving racing to the lighter-weight Palani RC. We think it would also be an excellent longer distance race shoe for someone who wants a bit more cushioning and protection. I've been using it as a high mileage training shoe; it's responsive but supportive and several hundred miles later I'm still loving it.