Written by Neil Bryant for the URC
I owned a Kamleika jacket from the OMM around a decade ago. In fact, I also owned the Kamleika trousers too. The jacket was nice and stretchy and the material is soft which made it very comfortable. I liked it, but over time it lost its effectiveness and got ripped too many times on barbed wire or thorny bushes, so it got binned. The trousers I still have and are carried as obligatory gear. They have been ripped many times and taped back up. They are not that waterproof anymore, but importantly, are still windproof. They are very comfortable due to the stretch.
I was interested to see how the current iteration of the Kamleika jacket compared to the old, using my memory!
At 265g, the Kamleika is certainly not a pack and forget jacket. It is more a jacket you carry when expecting to wear it, or start running wearing it! It is designed to be worn and to give you some real protection from whatever is thrown at you. Not that the lighter jackets are useless when actually needed, but if you have ever spent a full day needing to wear a jacket in atrocious conditions, then you will understand their limits. Add on an extra 100 grammes of material and features and you get something a little more robust that will look after you better when the chips are down.
The kamleika jacket and trousers are made from OMM's very own Kamleika material, which was first produced over 20yrs ago and was at the time, the first 4 way stretch waterproof material. It is no lightweight when it comes to performance under difficult conditions scoring 20,000g/m2 for breathability and 20,000 for hydrostatic head. Two very respectable scores, especially for such a stretchy material!
An interesting part of the Kamleika's design is the addition of zippered hand pockets, one on each side, and no chest pocket. My first thought about these was how beneficial they would be when walking up a mountain in bad conditions, and having somewhere dry and windproof to stuff your hands (my hands get overly cold very easy so the extra protection is always good). They are easier to access than a chest pocket when wearing a race vest over the top too.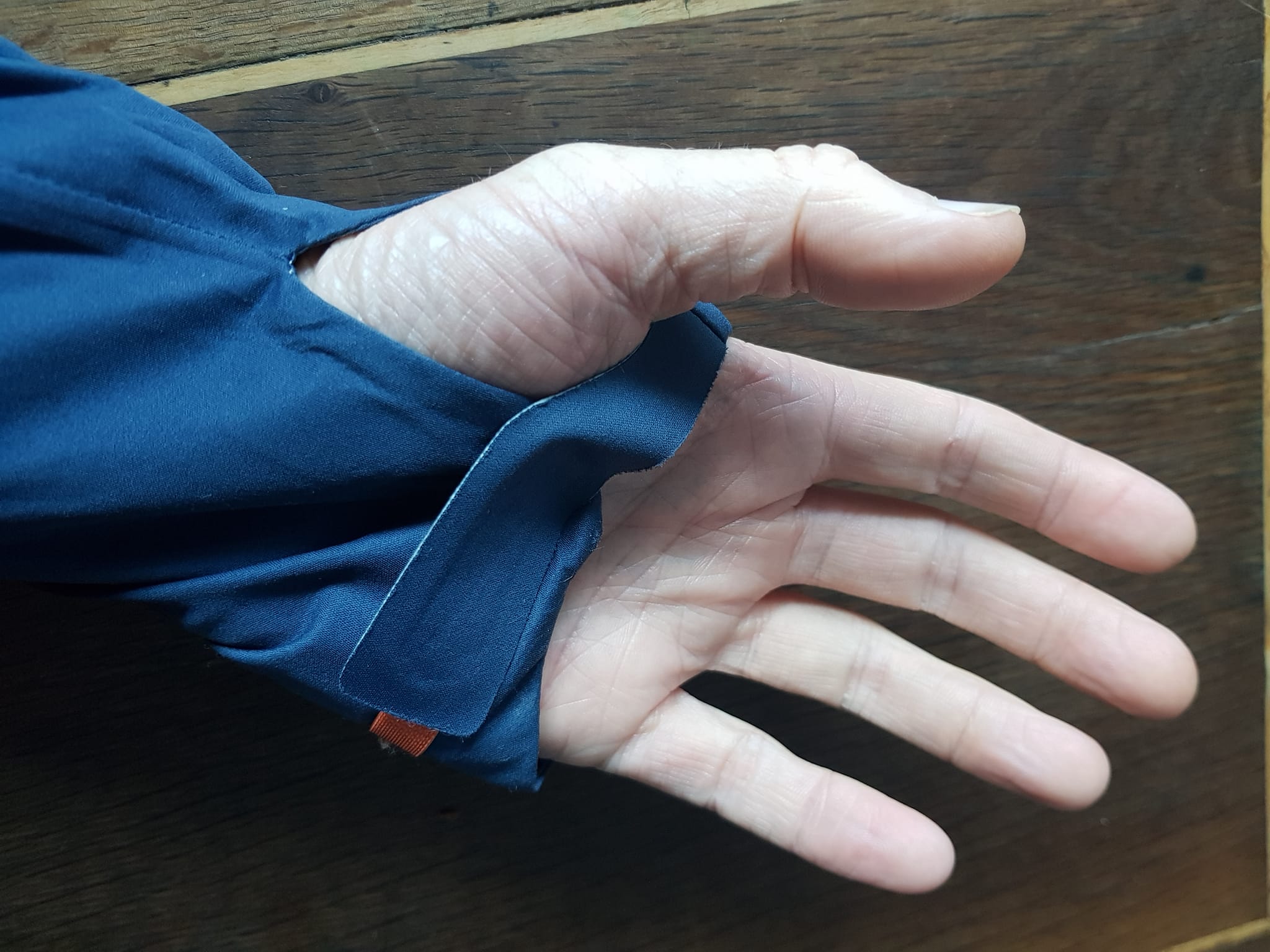 A close-up showing the thumb loop design
The cuffs are adjustable with a narrow but very tough Velcro strap. The hole created from this strap is designed to be used as a thumb loop for when conditions are in between glove weather and non-glove weather. There is also a little extra length over the back of the hand to protect your wrist a little more from the elements. This is featuring on many jackets now and is a simple yet very welcome addition as cold wrists generally means cold hands.
Sticking with the cut of the jacket, the rear is a drop tail, meaning it covers a bit more of your backside. I hate it when a waterproof is either too short or rides up. The Kamleika is neither.
There are two drawstrings in the bottom hem. No string around the drop tail.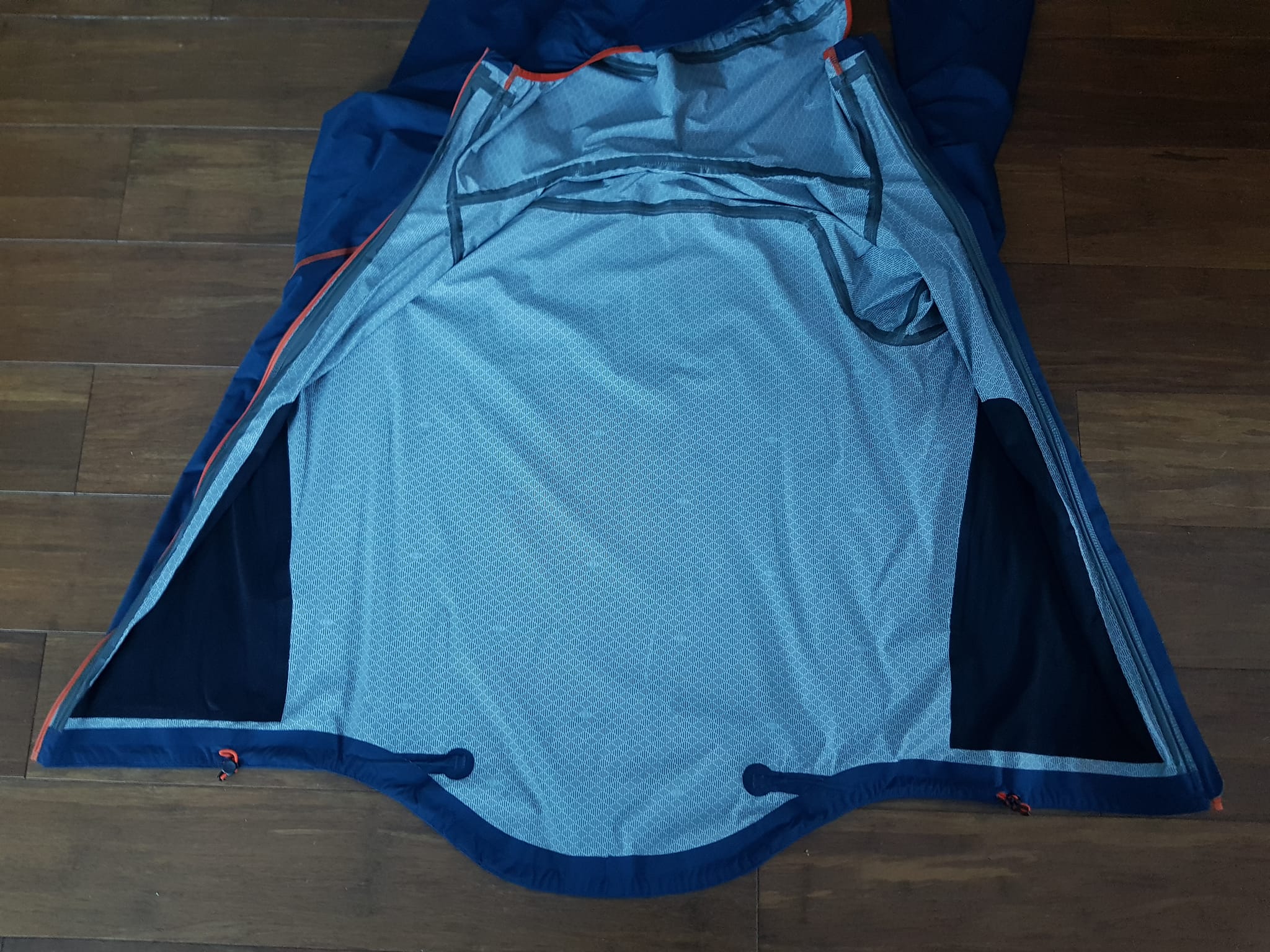 The inner face of the jacket. Here you can see the two seperate drawstrings at the lower edge, so the drop tail remains dropped!
Now for the hood. For me, this is where any waterproof jacket is defined. If it is poor, it will mean it letting much wind and rain in, and sometimes not able to stay up in strong winds. If it is good, it will be rock solid on your head and it will give you more confidence when the weather really turns that you are ready for it, keeping you dryer and warmer. The Kamleika has a good hood. There is a quite large peak which is flexible as opposed to a mouldable wired peak. I prefer these, but I know some really like a wired hood. The single point of adjustment is a volume adjuster on the rear. This is the best and really helps to keep the hood in place and prevents it flapping around in high winds. When you have the hood up and the rear adjuster tightened, the hole at the front for your face is small, but I would prefer to have the ability to tighten up the sides of the hole as well, as under strong winds in the cold I want my chin covered and found in use it would stretch. Now, I know this would add weight which could have been the reason for not adding this. Any garment that has weight somewhere in its list of design priorities, will have some compromises, and for me this is it.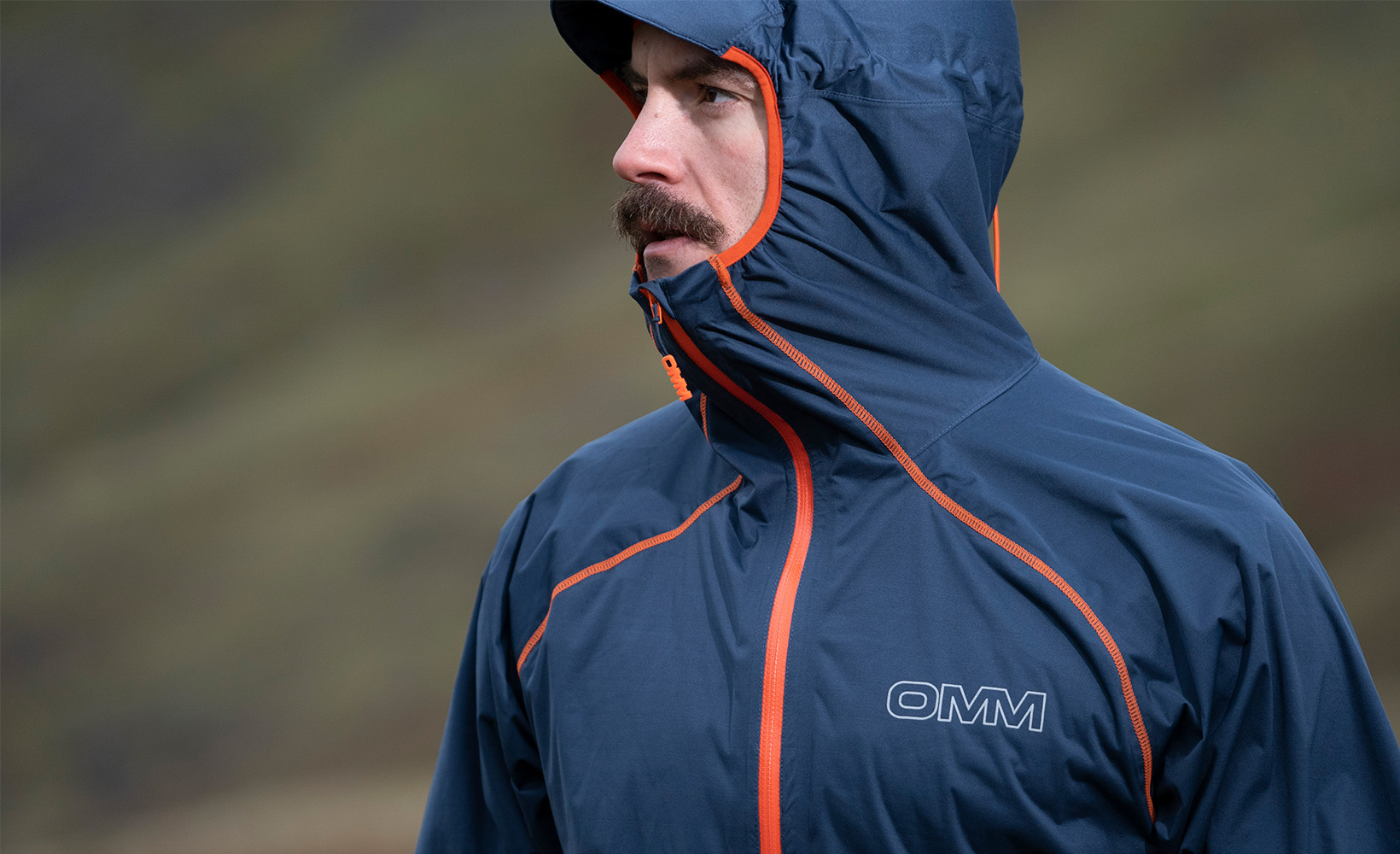 Though I will say that this is far from an inferior hood design, I just think it is just not perfect, and would be improved with this change.
In use the Kamleika jacket is really nice to wear. It is such a soft crinkle-free material with such impressive stretching that it can be mistaken for a windproof. As with all waterproof jackets it is really important to have no skin next to it else it feels very clammy and will not breath so well. The stretch is the real defining feature of the Kamleika jacket. It just feels like nothing else out there!
There is a YKK aquaguard zip which is as good as waterproof and added to that there is a zip baffle, so you are well protected from the front. I found I stayed well protected from the elements though of course as will all jackets, it did struggle to release moisture when I was working hard. Overall, though, I was impressed. It looked after me well if I respected it's needs and was a pleasure to wear.
Priced at £190 on the OMM site, it is sitting in the middle ground, being neither at the top end or at the bottom, though I will say that £190 is still a lot of money! Is it worth it? I think it's pretty unique feel and the stretch, really make it stand out as something different (quite difficult to achieve I imagine) and it certainly feels like a fairly reasonable price point, remembering that this is a jacket that is designed to be worn, not carried.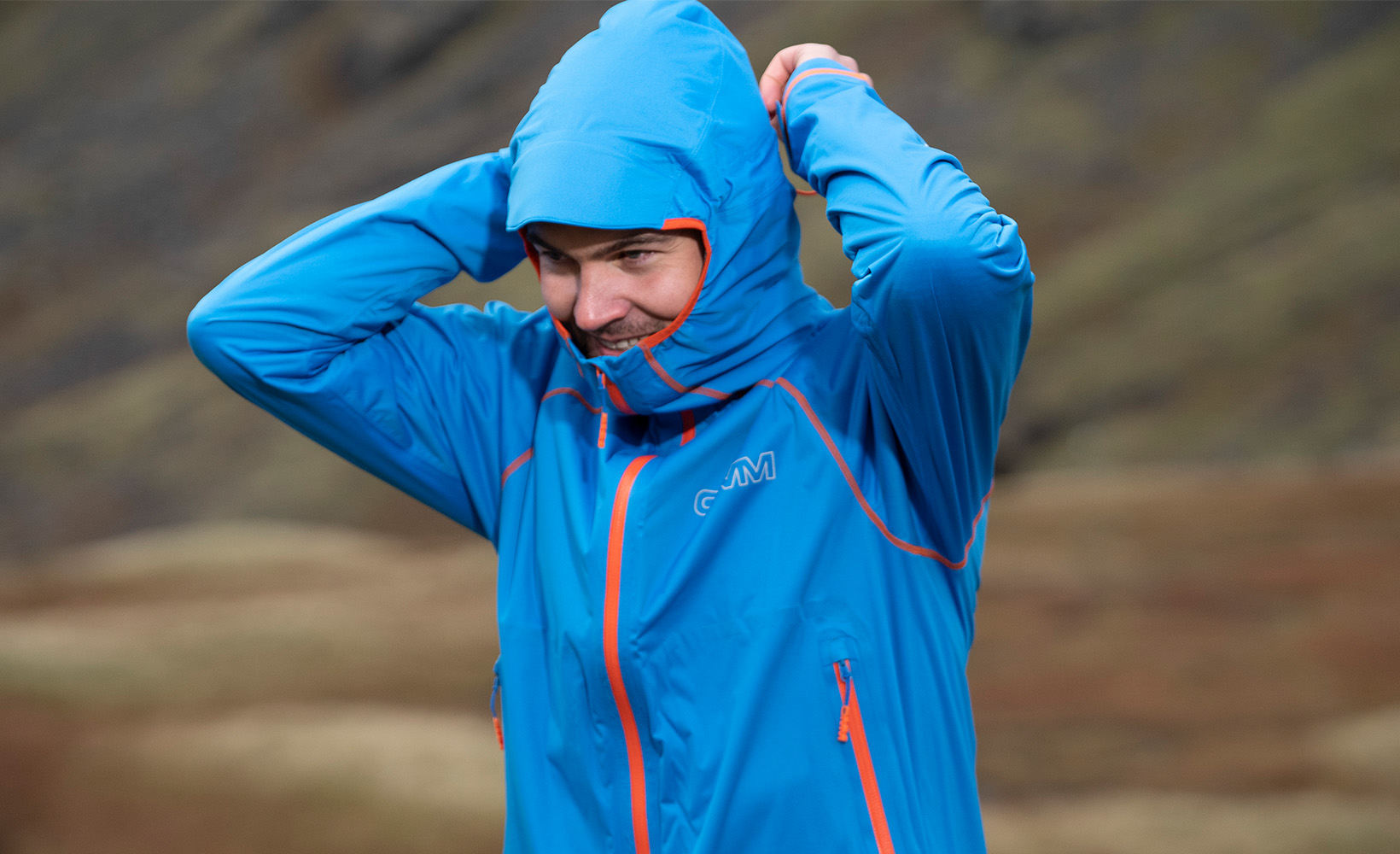 I sat in the middle of sizes so went up to the medium, which if anything is a little big for me, so I would definitely advise trying on if possible.
If you are in the market for a quality mediumweight waterproof that will give you decent protection through the day, with some great design features, then I can recommend having a look at the Kamleika jacket from the OMM.
To purchase the Kamleika jacket from OMM, please consider using the following links for the ladies and gents versions. The URC makes a small commission from each sale at no cost to the buyer. Thanks.