Written by Euan Fitzpatrick
The below has been written as an account of a personal challenge – my first 50 miler. I had a great day and want to capture my thoughts before I forget them or let the retrospectoscope rose tint them too significantly. I learned a lot of lessons in training and the run up, and for 8+hours of the 11.5 hours of the run, it was very much Type-1 fun. I enjoy reading race reports – of which there are loads for the actual Highland Flings - and training blogs, and while this is really just for personal posterity, I thought I'd share in the hope that someone might get something from it.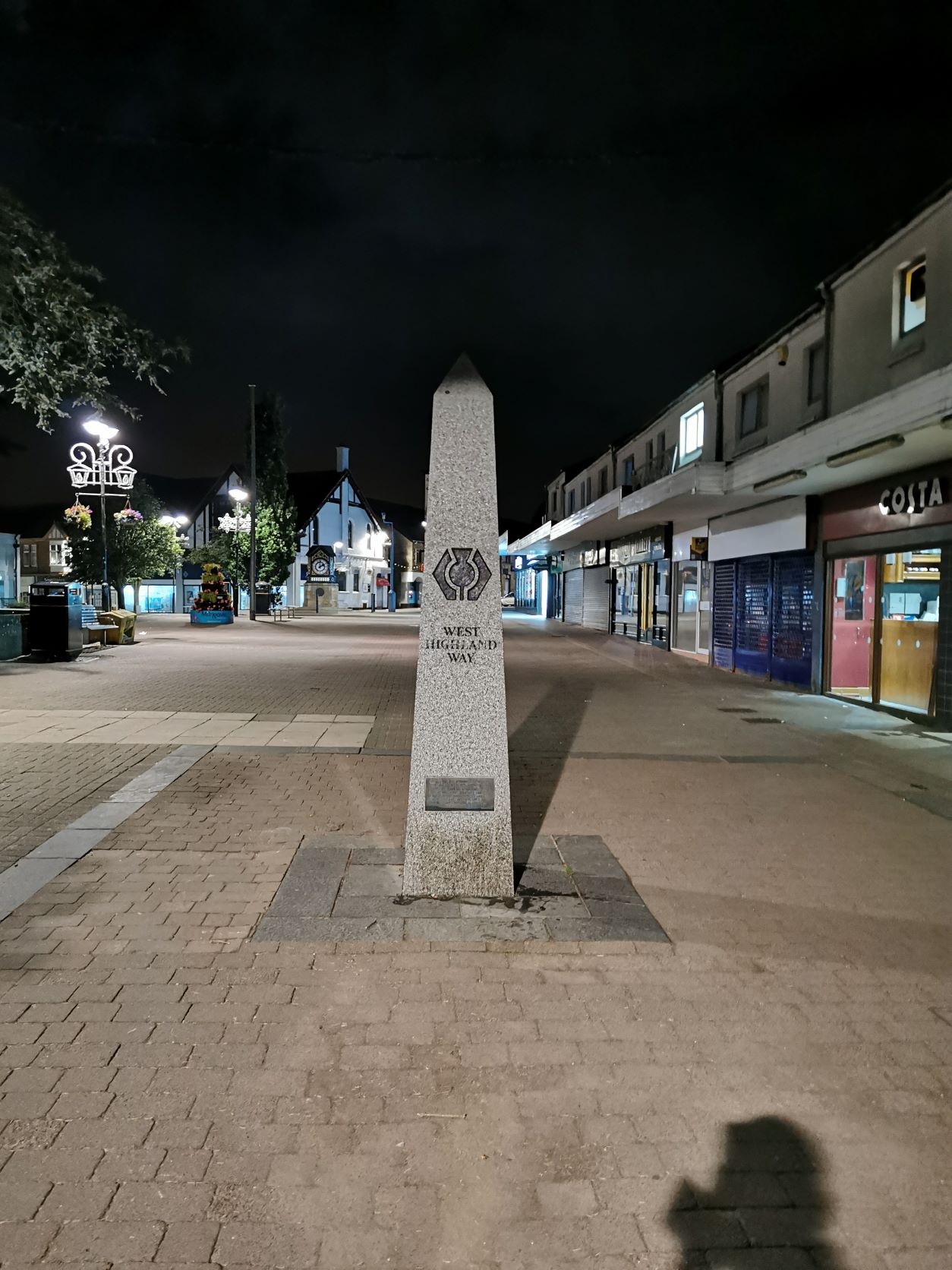 I wake with a start at 01:17. It's race day! I get ready, eat my customary 2 Weetabixs and 2 mouthfuls of coffee and get in the car. Kit had been set out the night before and these fast starts have now been well practiced. Usually it feels like it is early in the morning, but it feels instead like very late at night. It is 01:35... so I guess it is! I had managed a decent 3 hours of sleep and felt reasonably rested but not exactly brimming with energy nor confidence. It is race day though, and it starts at 02:00 so time to disengage the brain and just get it done. Keep the heed. Less thinking, more running! The car says it's 19.5oC outside… 19.5 at 2 in the morning…uh oh.
Milngavie to Drymen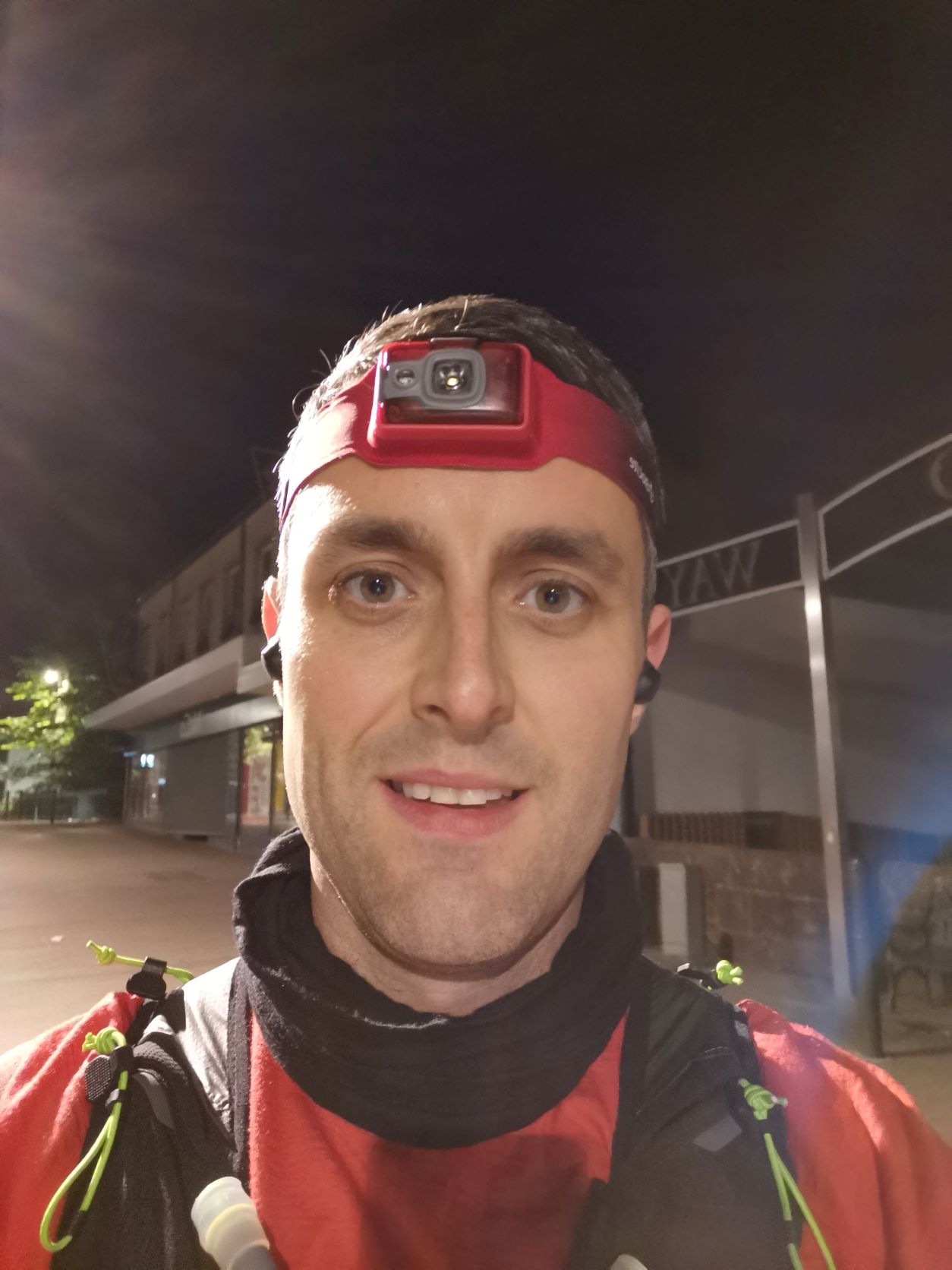 I take a selfie at the starting Obelisk, put my head torch on, start my watch and get going. I really like my new Biolite 200 headtorch. It is lightweight and bright and comfortable. It's very simple to control and to adjust the strap for tightness. It's perfect for this time of year – though the Silva is better for when the weather is a bit more Scottish. I start out listening to an audio book, but I can't seem to settle so ditch it and this helps. The head torch casts fleeting shadows across the path and I get a fright a couple of times from bright eyes in the bushes, frogs on the path and a creepy seagull sleeping on the trail! Edgar Allan Poe's Raven comes unbidden to mind - 'and into that darkness peering, long I *ran* there wondering, fearing, Doubting…'.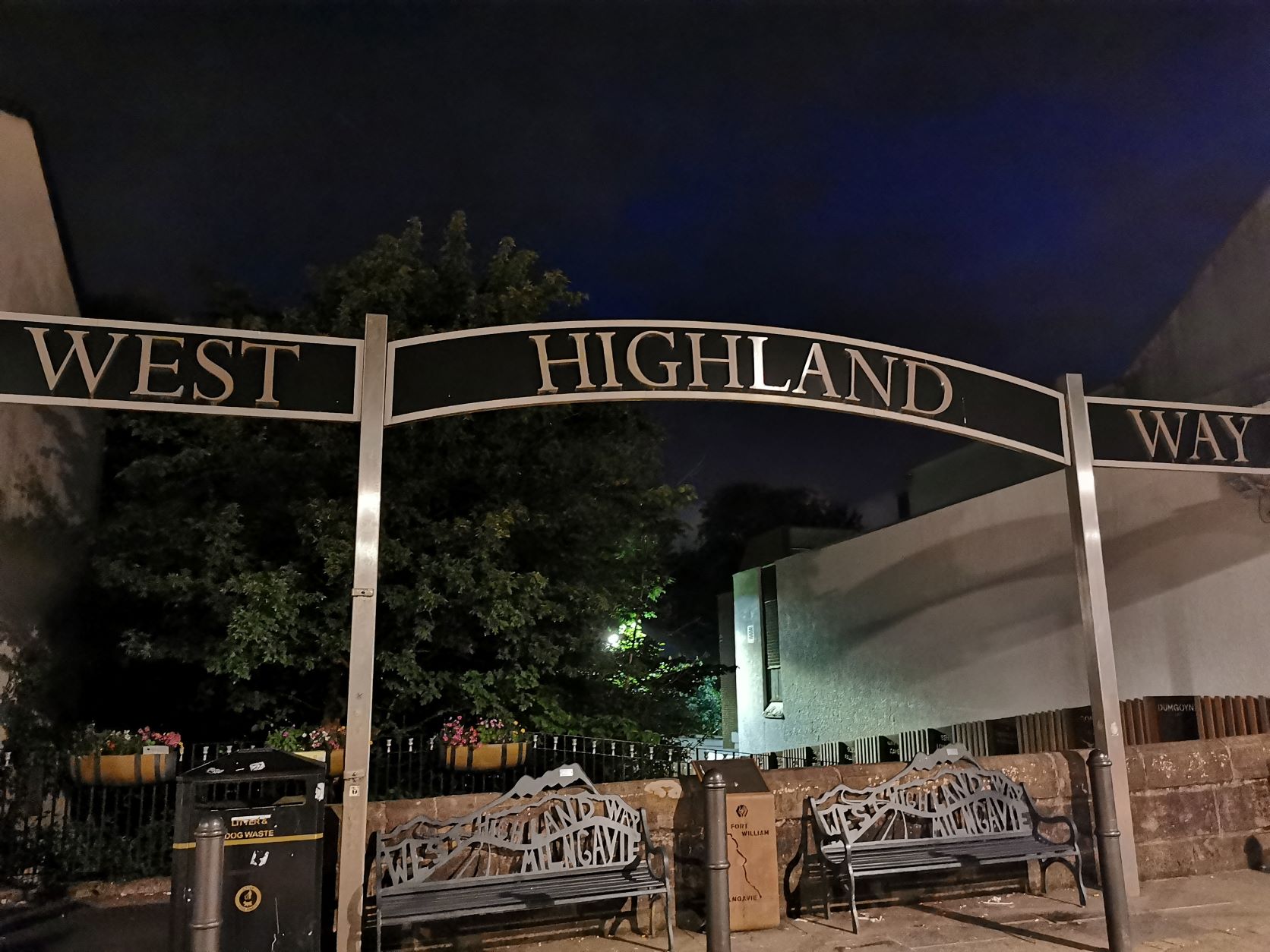 This part of the route is an easy start – terrain is excellent for running and it is undulating with about 850ft ascent. In the West Highland Way guidebooks it gets a bit of bad press, but I think it is a lovely transition from suburbia into more rural Scotland. Already my HR isn't quite where I'd like it to be. I reason to myself that it is warm, I am under-slept... but the doubts are there - is that all it is? Can I do this? I immediately walk the hills – "start slow and fade (as little as possible)". My tactic for the day is to concentrate on the bit you are in – don't remonstrate over what has gone before, or fear what is still to come – focus on now. At the big gate after the beech hedge, I lap my watch and see that this first section has taken me 2 hours as planned. Slamming the gate adds to the sense of completion. A good start to the day.
Clock: 02:00-04:01am.
Lap Target Time: 02:01 Actual Time: 02:01
Lap Distance: 12.21 Lap Pace: 9:54/mi
Total Distance 12.21. Elapsed time: 02:01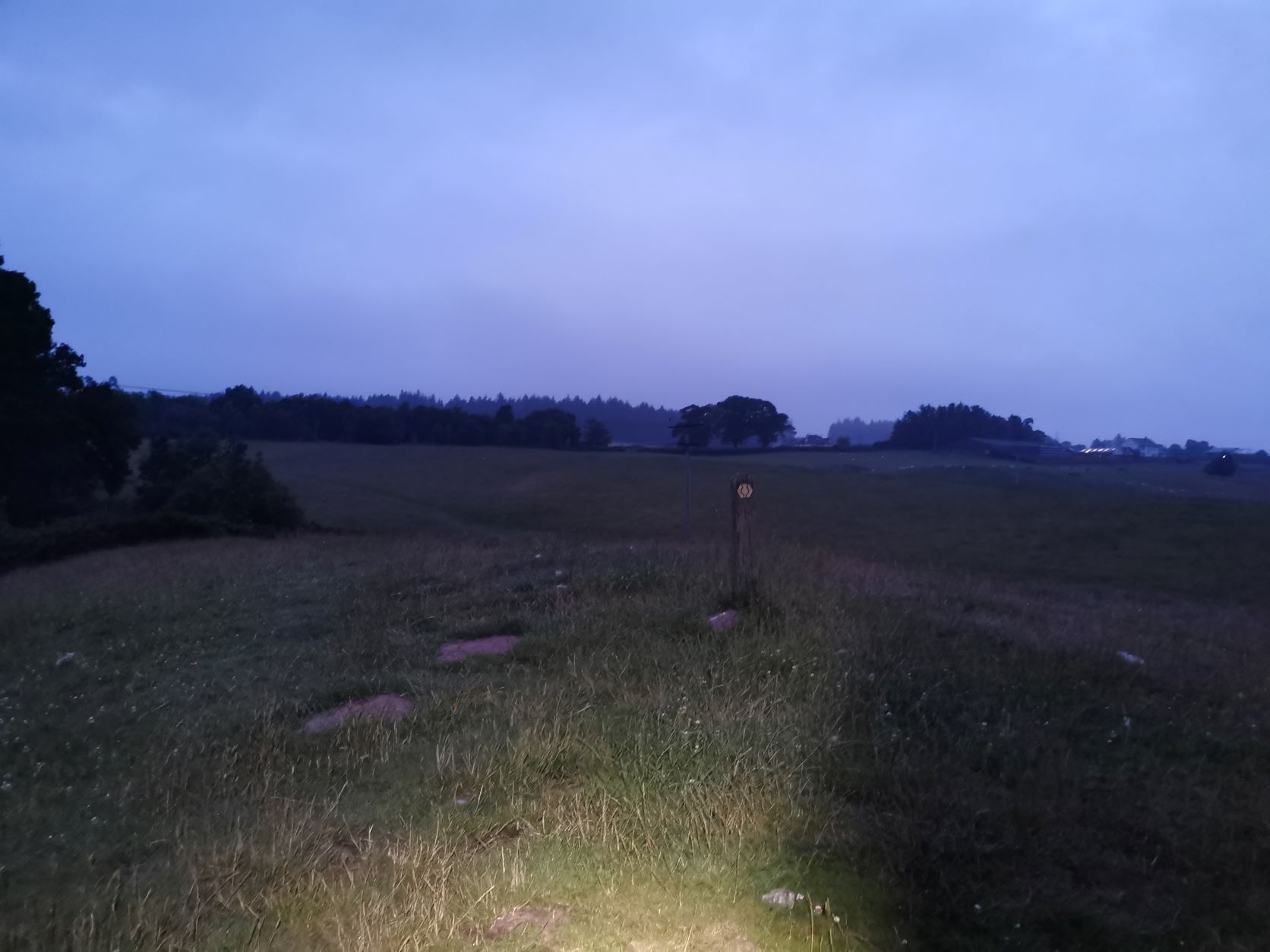 Drymen to Rowardennan
I approach this in two sections – Drymen - Balmaha and Balmaha - Rowardennan. I pocket the head torch early on and put it into the zipped rear section of my Inov8 Race Ultra Pro 5 pack. In a training run on this section, I dropped gloves and sunglasses and had to have a word with myself about taking care of kit – do not risk losing vital kit to save a few seconds. This pack makes storing things on the fly very easy. There was a low mist and while visibility was fine for running, the early views of loch Lomond were missing, and it wasn't until the down section of Conic that I could see the Loch at all. I dropped into Balmaha slightly ahead of schedule and feeling good. I had walked the uphill of Conic and came down reasonably conservatively, conscious of saving my quads for the tougher sections to come. I was eating well – a gel every 4 miles and had drank around half of the 1 litre of tailwind I was carrying by this point. I had a drink from the new water tap at the Tom Weir statue, filling my collapsible cup – a simple but fantastic bit of kit that everyone should carry - which prevented messing about with the bladders. I lapped my watch just as I started the climb up to the viewpoint.
Clock Time: 04:01-05:22
Lap Target Time: 01:30 Actual Time: 01:20:46
Lap Distance: 6.93 Lap Pace: 11:38/mi
Total Distance 19.14. Elapsed time: 03:22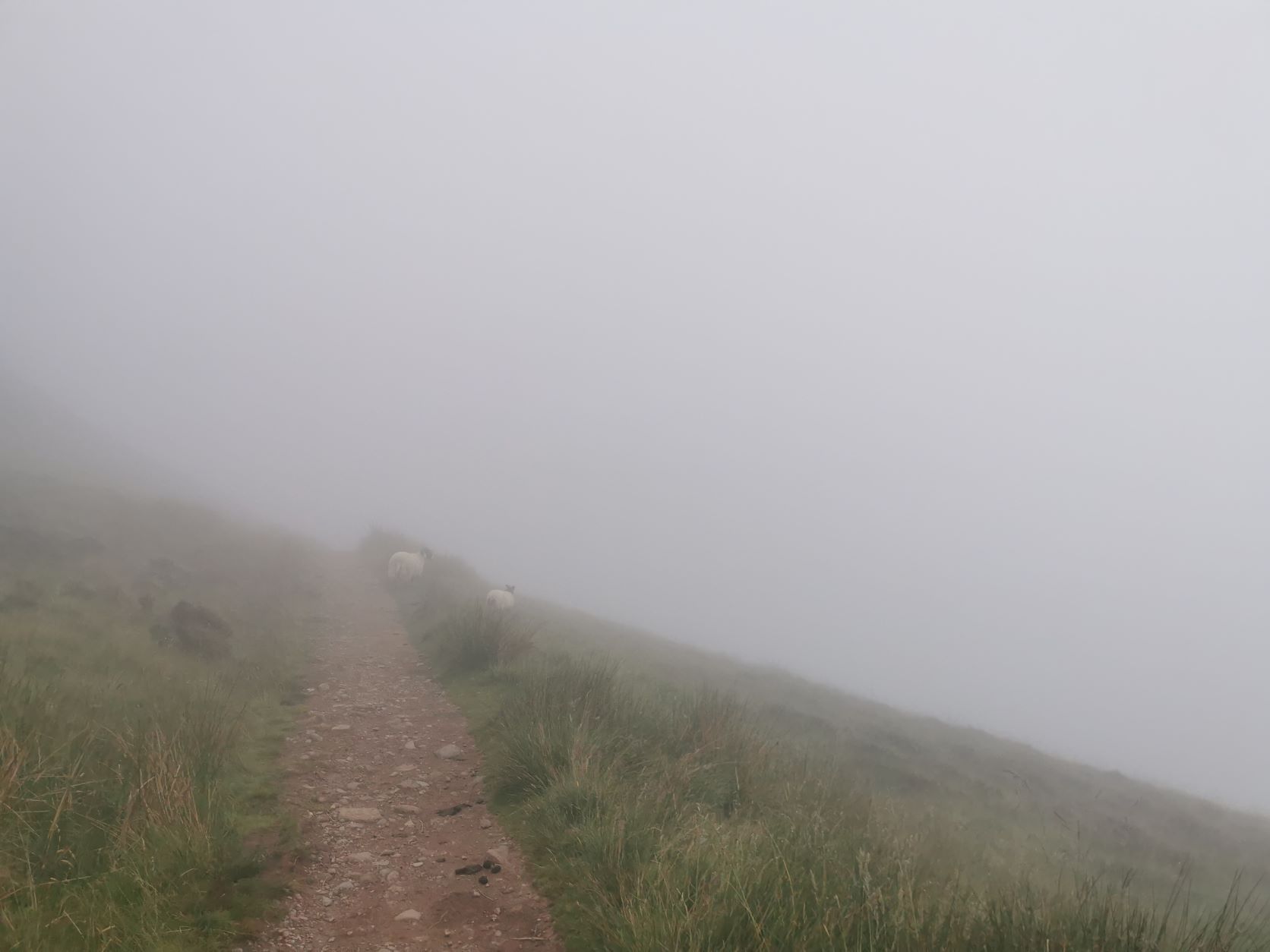 I find the next section quite tough because it is very runnable from a terrain perspective, but also hilly – and so it hits the legs and the lungs, and I think it would be easy to over tax both systems here. My heart rate was around 160bpm – previously when I'd run this bit I'd averaged 151 - so it was definitely elevated. On training runs this would perhaps have worried me but I was feeling good, running within myself, and knew that I had a long way to go! Heart rate training (MAF particularly) has served me very well, but on race day this needs to be treated as one of several bio markers - an indicator rather than a governor.
I reasonably enjoyed this bit but was glad that today it was a one-way pursuit and not the usual out-and-back. The temperature had cooled from the steaminess of Milngavie and the midges were only noticeable when I had to chew them. I had promised to text to my Wife and my Mum at Rowardennan and Beinglas, which I dutifully did - but I made a point not to read any messages or otherwise look at my phone – solo and unsupported.
Clock Time: 05:22-06:55
Lap Target Time: 01:35 Actual Time: 01:32:00
Lap Distance: 7.48 Lap Pace: 12:18/mi
Total Distance 26.62. Elapsed time: 04:54
Rowardennan to Beinglas Farm
I was planning on re-filling my soft flasks at Rowardennan. I had been told there was a tap at the back of the toilet block... but I couldn't find it and the actual toilets didn't open until 09:00. An honesty box sorted me out with a can of full fat Irn Bru and I'm grateful that folk do this. For me there is a major psychological difference between running with some water/fluids and having none at all -and as the volume of liquid decreases, I feel an inversely proportionate urge to consume the remainder to zero. Fortunately, this is Scotland, and while the burns were running a little lighter than normal, I knew it wouldn't be too long until I could top up my flasks.
These two sections (Rowardennan to Inversnaid Hotel, and Inversnaid Hotel to Beinglas Farm) are infamously difficult to run. I'd done a 27 mile out-and-back training run and had found them 'not as bad as folk say.' Indeed, when I was working out my target times, I thought I was being conservative. I guess there is a difference running these sections when you've already got 26+ miles, 3000ft of ascent and 5 hours running time in your legs. The rocks and tree roots were wet and very slippery. My Inov8 Trailflys are great shoes and I am confident in them, but I still managed to fall twice coming off awkward stones– hitting my lower back once and bashing my left ribs - and these incidents are a sharp reminder that a twisted ankle could finish the day early – and a twisted ankle when you are by yourself in the most remote part of the day's route, could lead to a long, arduous and embarrassing extraction. I got completely soaked by the ferns that crowded the trail and it felt glorious as the coolness of the water was a comfort and a distraction. Poe's Raven re-entered my psyche and reminded me I was losing a bit of time here – 'and this is the easy bit of the tough bit!' But I was able to silence the unsolicited doubts– I knew I was moving as well as I could and that it is better to be conservative and finish, than cocky and blow up. I was eating and drinking to plan, and the lower pace had let my HR drop a bit. I got to Inversnaid hotel and was able to fill up both softflasks. I put a sachet (2 scoops/2 hundred calories) of Tailwind into one of them, leaving the other as plain water. The individual Tailwind Sachets are excellent – they are pre-measured, the sachet tear open easily, yet are robust enough to survive being jostled in a stuff pocket – and the powder mixes rapidly with just a shake and no stickiness. The new Inov8 Soft flasks with the wide opening are very easy to use too and the more cylindrical shape go into the pockets easily - though they perhaps sit a little less flush with the body and so bounce a bit more. I fixed my pack on the move while some alfresco breakfasters look on with curious stares.
Clock Time: 06:55- 08:31
Lap Target Time: 01:30 Actual Time: 01:46:00
Lap Distance: 7.43 Lap Pace: 14:17/mi
Total Distance 34.05. Elapsed time: 06:40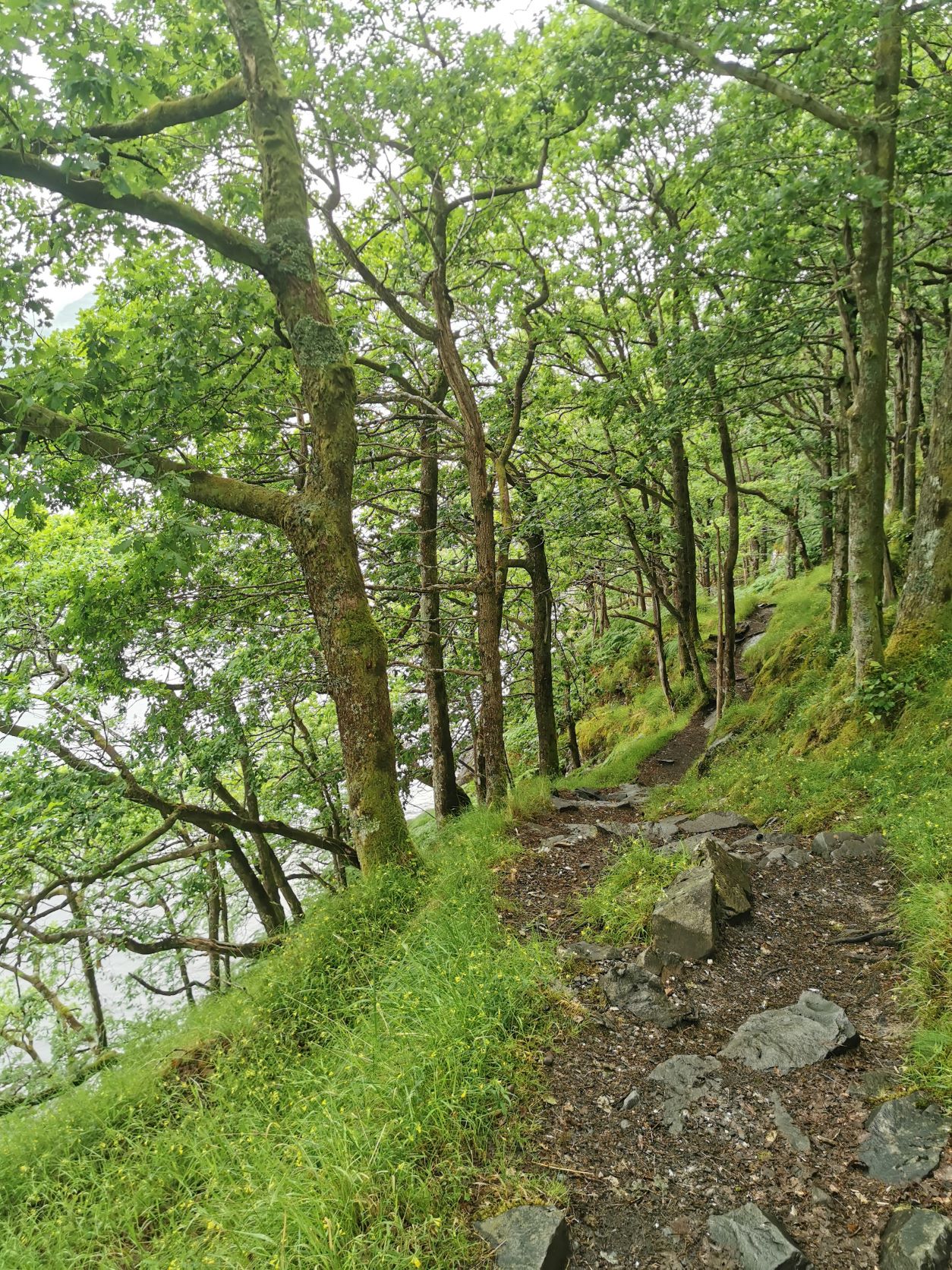 The first three miles after Inversnaid Hotel are the most stunted and technical of the day. Technical is maybe pushing it a bit but it is tough to run and the spectre of injury never left me. In this section you need to consider every foot placement and the short, sharp ups and downs drain the legs. Trail running is funny – the time/distance continuum is blurred. On the road at a conservative pace 7 miles is an hour. On the trail it could be 2+. It is very difficult to get any sort of rhythm or pace up here and this in itself is tiring. I will go back and practice this bit as I lost time here and I think there is perhaps some technique to be learned and honed. The trick will be to practice it pre-fatigued.
After the difficulty of the end of the Lochside, you are rewarded by a fantastic view South along the Loch and as you summit the hill there is a change of atmosphere and a distinct feeling of moving onto the highlands. Eventually, and it did feel like it took a while, Beinglas Farm Campsite came round.
At Beinglas I visited the wee shop and lost 3-4 minutes as there was no one serving. I had read that there is a tap somewhere, but I figured – perhaps incorrectly - that it might take me a while to find it and the shop would be quicker. On recce runs I will start to pay attention as to where I can get water and food and where emergency exits etc. I got a can of coke and a bottle of water, as I was expecting no further access to water until Tyndrum. I messaged my mum, as promised, and told her I was moving a bit slower than expected and to expect me in 3-3.5 hours.
Clock Time: 08:31- 10:25
Lap Target Time: 01:50 Actual Time: 01:55:19
Lap Distance: 6.75 Lap Pace: 17:05/mi
Total Distance 40.8. Elapsed time: 08:35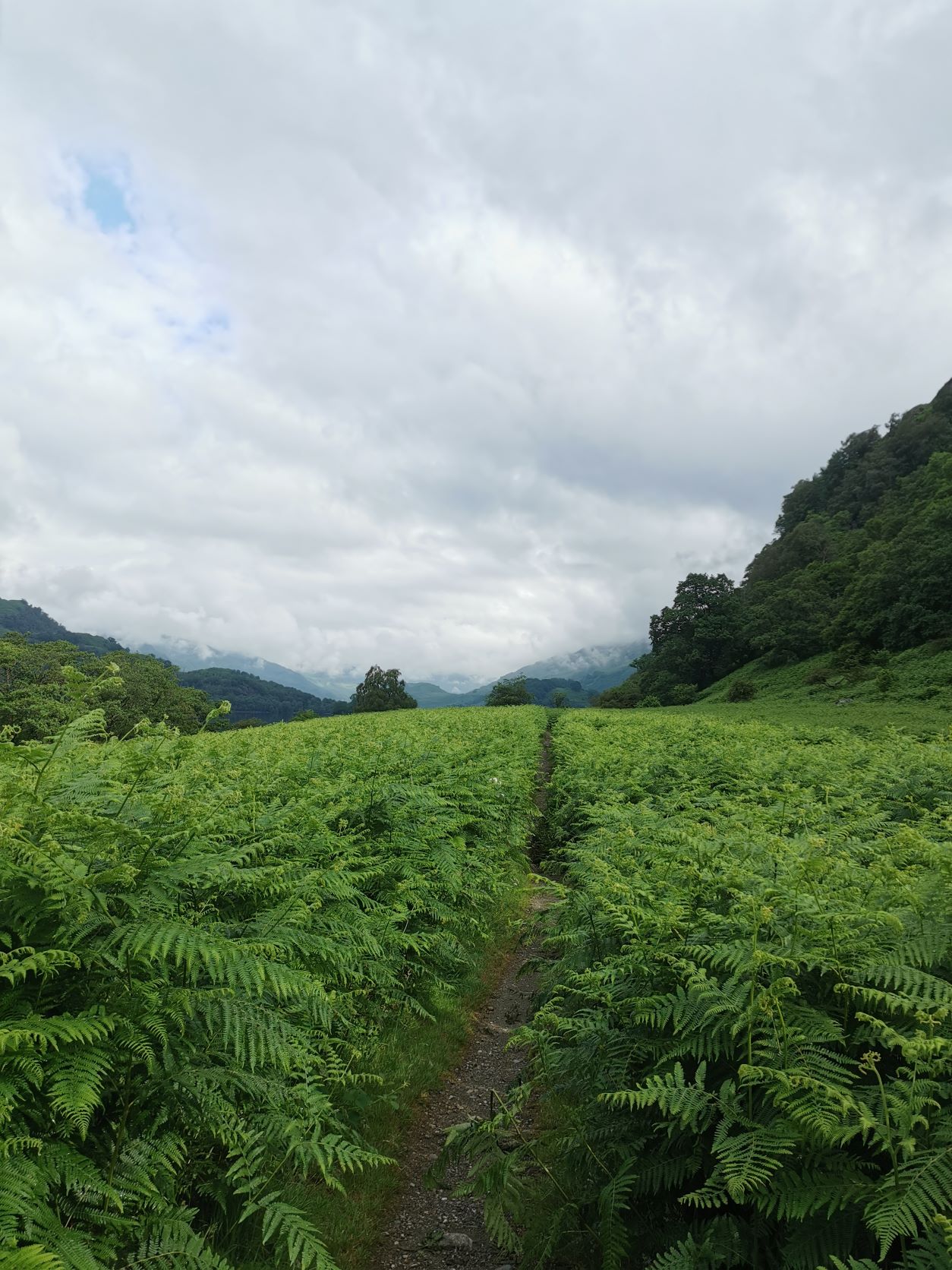 Beinglas Farm to Tyndrum
This was now the furthest I had ever run and into terra incognita both literally and figuratively. I knew the elevation profile suggested that it was basically a 7-mile climb – but surely it wasn't really? The path is very runnable and a welcome relief that you don't need to concentrate quite as much on foot placement. I used the initial climb to drink my can of coke and laughed at the fact that in training everything is precise – a gel at this point, a drink of water here... while in the event I'm running along drinking a can of full fat coke and burping away. There is a bridge missing and I could have climbed down and back up but instead opted for taking the high road where I assumed there would be another bridge. This part of the route is very easy to navigate though by now the sun is high and I'm sweltering. I'm at the mouth of the pain cave... and the raven is nudging me in.
The uphills keep coming. The flats don't feel particularly flat and the down hills are sorely missing. I have a couple of strategies when it gets like this. On my left hand I count to ten on each finger, using my thumb as a marker. I go from pinkie to thumb and back – so 100 count. Both hands is 200 hundred and I then walk or run or just start counting again. It acts as a distraction. The other tactic is to pick a spot in the distance and run to it.
I recognised a couple of waypoints– Derrydaroch farm, the crossing of the A82 and I could see what I assumed is Ewich forest up ahead. I walked/hiked a lot and the lack of knowledge of what was to come perhaps led me to be overly cautious. It isn't fun walking, when you should be running – and it leads me to feel like a bit of an imposter. Now that I can retrospect, I realise that even though I was walking, I was moving much faster than anyone else on the trail. I was passing other walkers and indeed no one passed me the whole day going South to North. I crossed paths with the one and only other runner I saw that day. He was running faster and better downhill towards me, looking strong and fit and lean and overall that he had his shit more together than I did and again the Raven whispered a wee message of discouragement and despair.
It was also around here that I realised that it hurt to walk, and it hurt to run - and this is a run, so run! This sounds daft to write, but it was a revelation at the time. There was no real feeling of injury, just soreness and soreness is to be expected. In fact, if I wasn't sore then I wasn't running hard enough, and I'd be morally forced to keep on going right through Tyndrum! This too shall pass. I was actually aiming for puddles as they cooled my sore feet. Eventually I reached a gate and the path diverged right to Crianlarich and left (and uphill…) to Tyndrum. I guess this is the end of this section then!
Clock Time: 10:25-11:53
Lap Target Time: 01:15 Actual Time: 01:28
Lap Distance: 6.10 Lap Pace: 14:24/mi
Total Distance 46.9. Total time: 10:03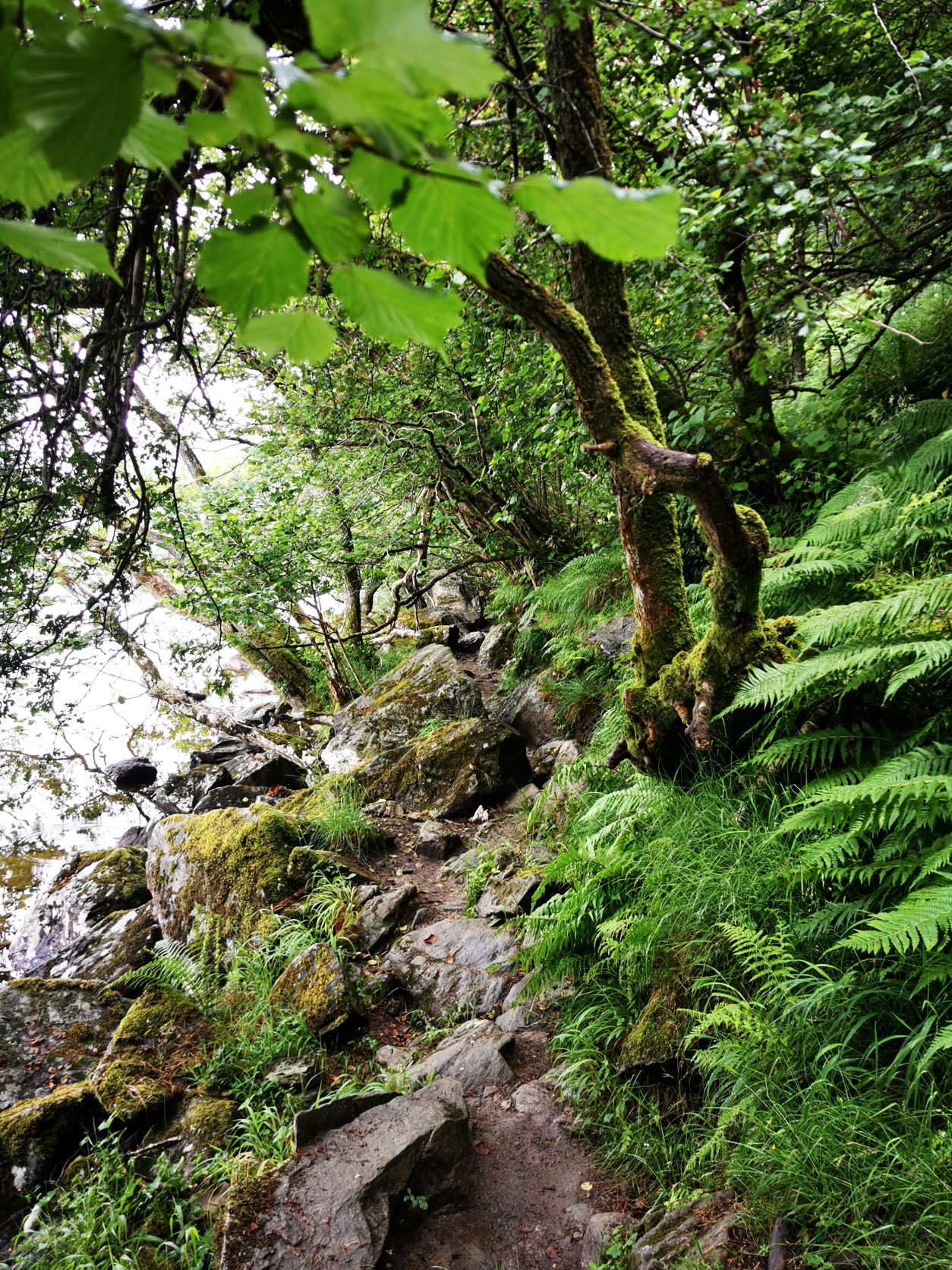 I bet it is great fun to run this bit when you are fit and up for it and not 47ish miles into your day. Or perhaps 47ish miles in and fitter and more up for it than I was by now. It is often referred to as a rollercoaster. The ups felt never ending and the downs sharp and leg sapping. It was the first time I've ever really experienced quad cramping and while it never stopped me, it slowed me somewhat. I was passing folk on the trail here and there and this gave me a minor lift. They were hiking but it was good to see some people and exchange a few words, even if very fleetingly.
Crossing the A82 took two or three minutes. It was mobbed. If I was fresher then I would have treated the road with my usual Glaswegian disregard for traffic– but physically and cognitively compromised as I was, I waited until the road was very clear. After a few minutes of shuffling along the next bit I realised that it was a very good runnable road – and that if I concentrated on a proper running gait and lengthened my stride it would be possible to get some life and pace back into me. I started to walk for 0.1 miles and then run for 0.1 miles, and quickly changed to 0.05/0.20 which ticked off a quarter mile. I didn't really know where I was, but the route is well signposted. A sign told me 1.5 miles to Tyndrum, so 6 of these walk-runs… and then 5, 4… Then there was a sign for 'By the Way Campsite 500m' and for some reason that rang a quiet bell in my jaded mind. "Wait a minute – that's the finish!" It was easy to find another 500m of pace which I must have kept in reserve. I guess not knowing the last section at all means that you don't know when you can afford to push and ultimately, I finished with a bit left in the tank. At By the Way Campsite my Garmin read 52.88 miles, so I ran up Station Road until the watch said 53.00m and stopped. There is always a nervous second when some internal monologue tells you 'Just press save…DO NOT DISCARD THIS ACTIVITY'. And then it's saved. And it is done. And you can stop. And there is a wee bubble of emotion and you wonder if you are going to tear up. Done. 11 hours 28 mins.
Clock Time: 11:53-13:28
Lap Target Time: 01:25 Actual Time: 01:25
Lap Distance: 6.07 Lap Pace: 13:58/mi
Total Distance 53.00 Elapsed time: 11:28
Totals:
Clock Time: 02:00-13:28
Elapsed time 11:28
Distance 53.00 miles Average Pace 12:59m/mile
Ascent/ Descent 7263/6548 ft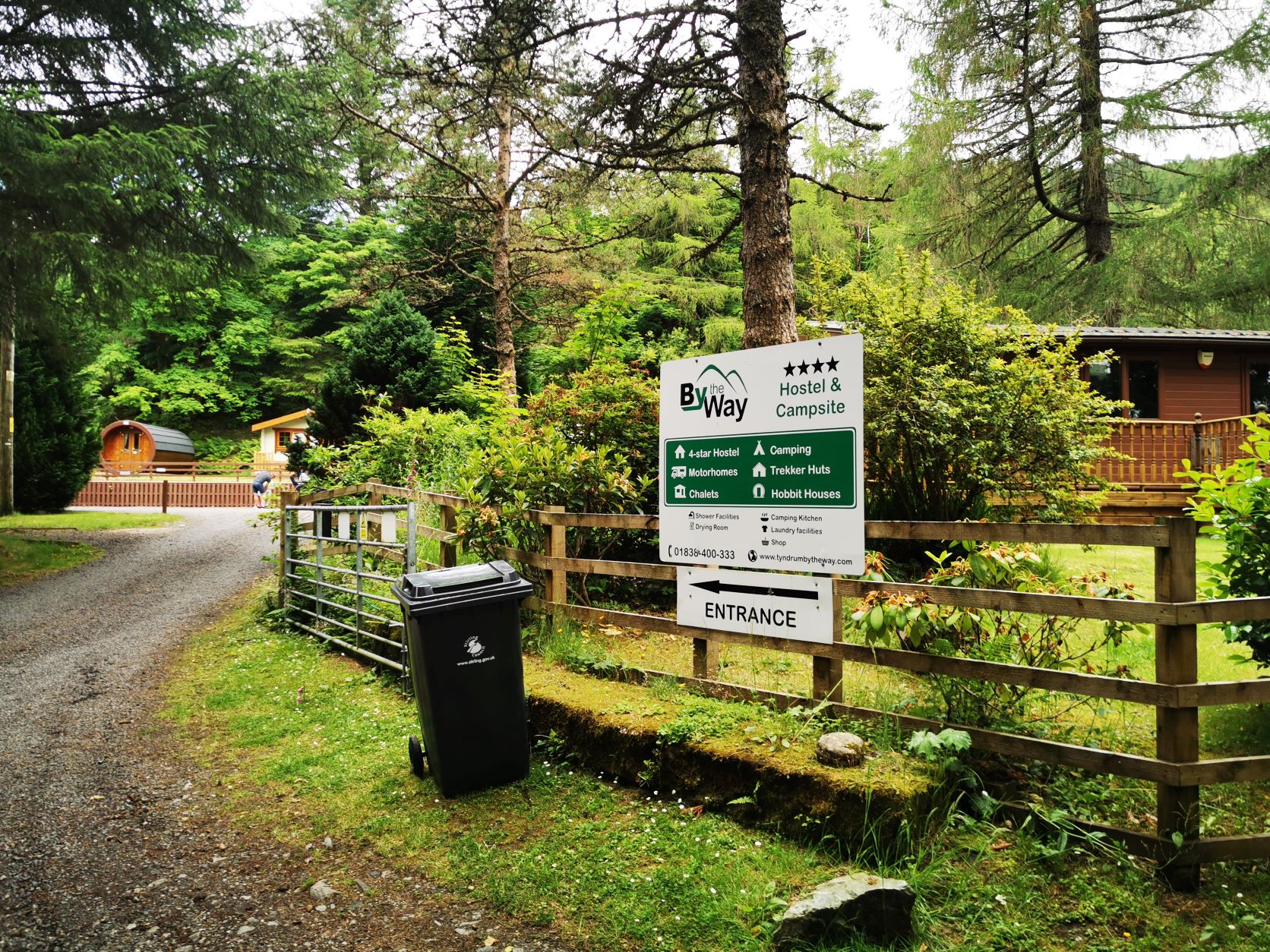 After
I walked up towards the Green Welly Stop where my mum was collecting me. I felt pretty good all things considering. I was doing a wee scan of the body and there seemed to be no pain, just soreness. There was no sudden drop in blood pressure or cramping and I was walking well.
I sat and had an ice lolly and a chocolate milkshake, enjoyed the sun and contemplated 'how on earth do folk do the full thing!?' My mum picked me up and we headed back to Milngavie. I enjoyed the drive down the road. It's a beautiful drive that runs alongside the route for most of the journey – and it's a funny feeling that after 50 mins travelling fast in a car, you can still point out highlights. Physically I felt decent, and undoubtedly better than expected. A couple of minor blisters and chaff. The strangest thing was my voice felt very weak and my mouth felt a bit cut up and grazed – and it was uncomfortable to swallow food. I've wracked my brain about this and reckon it could only be due to heavy breathing for so long as I hadn't eaten anything that would do this damage. My Garmin 'Body Battery' flat-lined at 5 immediately post-run, and after 9 hours sleep on Saturday night had recovered only to 12! Usually I would expect 7-8% per hour. I was moving fine on Sunday but generally feeling a bit ill and headachy. Stairs were do-able but not desirable. I was expecting second day DOMS to be worse, but by Monday I was moving easily and could've gone out for run. I'm going to give myself the week off because even though muscles, etc, feel fine, I do feel a bit under the weather and my mouth is still sore and I feel that it probably won't help me recover any more than an extra hour in bed would.
Retrospecting
It's been great to build up towards something. With baby number 3 due in a couple of weeks there is a high probability that training is going to get very disrupted, so being able to tick off an achievement before my fitness wanes has been great.
Training – I feel that I've been de-training to an extent and I know that the training stimulus needs to change. MAF served me well but my self-planned training schedule of progressively longer and longer Long Runs was diminishing in returns and starting to affect overall health and training consistency. Still, it serves me well enough – but time to get a bit more scientific about it. There is no mystery these days on how to train most effectively and productively. I need to get used to running a bit sore. I also want to see how well I recover from a 20/10 back to back vs a 30 miler.
Vo2 max/tempo stuff – I am going to try and introduce a weekly hills or speed session. I'd like to build a gearbox and I think my next goal will be a road Marathon PB. Truth is I'm not that bothered about road running, nor really marathon PBing but it is much more accessible and for the next 12-16 weeks and I need to minimise excuses not to train consistently. I also feel the need to push for a bit of pace.
Other thoughts or points for posterity-
Gear: My trusted and ancient Inov8 merino wool t-shirt. This thing is incredible – sweat wicking and odour free. Inov8 Race Elite 6-inch shorts. Inov8 Trailfly ultras. It would seem I'm a fan boy and perhaps I am, but it works for me. Nothing new on raceday. Inov8 Race Ultra Pro 5 hydration pack, with 2 x 500ml soft flasks. I wear the flasks in the lower pockets and use with tubes – will experiment with top pockets instead and see how I get on with them up there. Inov8 speed cup. Biolite 200 head torch. I also carried my Inov8 race waterproof jacket; merino buff; space blanket; tick remover; gloves; map.
Fuelling – I started out with 12 gels and a plan to eat one every four miles.. I'd batched these in 4 x triples, meaning one batch per section. In the triples I had a caffeinated High5, a High5 Aqua (which I look forward to) and a Cliff shot. The variation is meant to make them more palatable. I finished with 3 leftover however, which meant I must have skipped some. This isn't great. If the plan is to eat every 4 miles then I need to be disciplined and do so. I didn't consciously not eat them but rather forgot or missed them. On the day – breakfast of 2 weetabix, 9 gels, can of Irn bru, can of Coca-Cola, half a dozen mint imperials, 3 loads of Tailwind (200 calories each). All in probably around 2000kcals. No carb-loading the previous day – just ate normally. I must be reasonably adapted now – and I think I've trained my gut pretty well as not a single GI issue. Could I have continued with this strategy for further distance? I think I could from a GI perspective, though perhaps mentally something else would be better. I should experiment with real/solid food and see how I get on with it too. Hydration – I didn't keep track of this, but I reckon I imbibed around 3-3.5 litres – on paper this might not be enough… but it felt fine on the day.
Watch settings. On my Garmin Fenix I turned off autolap and used the lap function to accurately measure my lap time. I had target times for each section. Starting at 02:00 also made it easy to compare where I was without having to worry about messing about with my watch. The watch never beeped at me to remind me how far I was in (or how far I still had to go), or how high my heart rate was. This meant I never noted 'new furthest distance' or 'that's me at 50 miles' and I never worried... 30 miles to go! I felt this worked well.
Running on 3 hours sleep cause that's all you can get because you've got time to run, or you've got time to sleep but you don't have time for both. Starting at 02:00 because by your absence are already leaning heavily on your wife – leaving her all day with two children under three, and her heavily pregnant- while you go and knacker yourself in a misguided bid for some sort of self-actualisation!
11.5 hours on your feet. No sit downs. 101,000 steps in a day.
My Watch says it was 27degrees at the toughest bits. Running this in April would be easier for sure.
In the week before, I had been getting progressively more nervous about it. I had clearly been gung-ho about the whole solo and unsupported thing. This is how I train but more out of necessity than design. I consider myself a sociable person, but its just that other folk don't want to run at 04:30 on a Saturday morning. Truth is, I don't really want to run at 04:30 on a Saturday morning… but at my point in life I've got time to train or time to lie in and not both. If someone had offered to run the last section with me, I'd have taken it and would have benefitted from it from a pacing perspective, probably. There were folk I could have asked, but I left it late and it was only my fear of the event that was making me doubt my ability.
Unsupported means unsupported. No looking at messages, no phone calls, no twitter feeds, or Facebook… no external help. Fuck all. Solo and unsupported. If you can find it on the trail you can use it. If you can't get it, you can't have it.
Having said all that in points 7 and 8 - there is something pure about carrying your gear and not relying on aid stations and drop bags and doing it by yourself. It is good to know that you've got it in you and that you don't need the support and comfort of other people to get you through. It is a test of self-reliance in a world where there is a focus on comfort and ease – for it to be an endurance event, you need to endure! If this was easy, we simply wouldn't do it!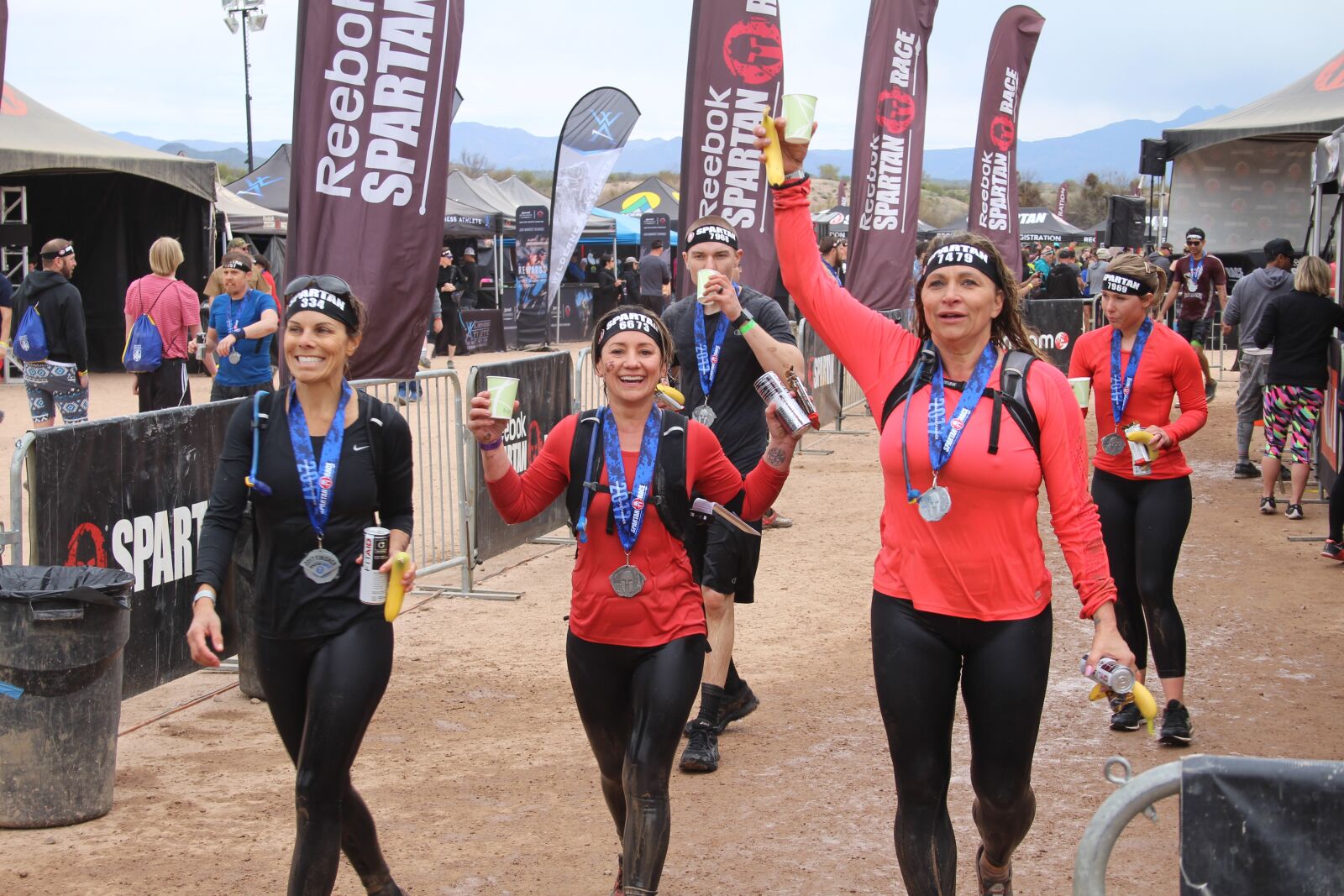 Ultramarathons aren't for beginners – training to go an ultra's distance of at least 26.2 miles will take some serious commitment. A Healthline article details how it can take up to six months to prepare for these marathons. This is why it might surprise you to know that some celebrities, despite their busy schedules, have taken this challenge on successfully. Here are some of them:

Sophie Raworth

Video:
Sophie Raworth is the main presenter of the BBC News at Six and the deputy presenter of the BBC News at Ten. Despite her fast-paced work in the field of journalism and broadcasting, she continues to be an impressive marathon runner.
Raworth has completed all six World Marathon Majors, and has run fifteen other marathons as well. She has also finished three ultramarathons, including the Marathon des Sables. This is a 150-mile ultra in the Sahara desert and is known as the hardest foot race on Earth. Raworth wrote about her experience on the
BBC
, describing it as 'the toughest – at times hellish – but most wonderful, rewarding experience' she ever had. After all, this specific ultra requires runners to carry enough food and water for the week, as well as other supplies such as a sleeping bag, compass, venom pump, and whistle.
Gordon Ramsay
Video:
Gordon Ramsay is a popular celebrity chef and restaurateur. He ranks high among Michelin star chefs, currently holding seven stars across four restaurants. He's also well-known for his fiery personality on TV, as well as now being a travel presenter.
Foxy Bingo
details how he is part of Gordon, Gino & Fred: American Road Trip, a food and travel show where the three hosts, especially Ramsay, show off their competitive sides. The site highlights this by reporting on Ramsay's annoyance that his fellow host one a competition.
Outside of entertainment and food, the celebrity chef has put this competitive nature to good use.
Ramsay
became a runner and triathlete in order to keep his health in check. He did his first marathon in 2001, and he struggled to finish. But with hard work and time, he has since greatly improved. In fact, he has run the Comrades Ultramarathon in South Africa, even considering it as his best run as he was able to also see amazing parts of the country.
Jonny Lee Miller
Video:
Jonny Lee Miller achieved early success as Simon 'Sickboy' Williamson in Trainspotting. He received a London Film Critics' Circle nomination for Actor of the Year for his role as Graeme Obree in The Flying Scotsman. He received Satellite Award nominations for Best Actor for his roles in the BBC costume drama, Emma, and in the CBS crime drama, Elementary.
He has also run several marathons, including an ultra on behalf of Jonah's Just Begun. This is a non-profit organisation that raises money and awareness for Sanfilippo – a disease affecting an estimated 1 in 250,000 people worldwide.
Ultramarathons can seem overwhelming. However, with enough preparation and a bit of dedication, you'll surely be able to achieve what these celebrities have.
James Young
provides some tips for running your first ultra.
Written by Steve Birkinshaw - http://stevebirkinshaw-wainwright2014.blogspot.com/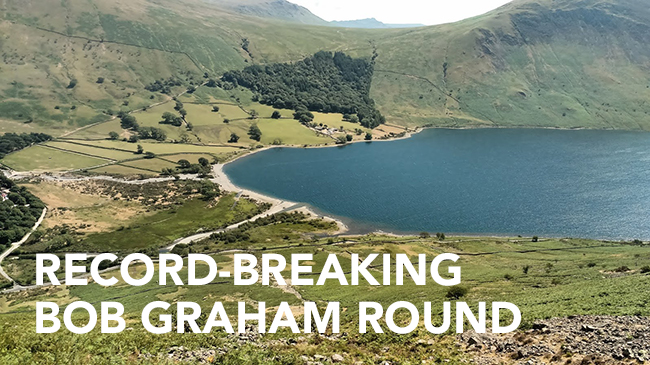 If it wasn't exciting enough to have one record-breaking runner to blog about, try having two. That's right, Wainwright round record-holder Steve Birkinshaw tells us about his experience of running as support on a leg of Kilian Jornet's record-breaking Bob Graham Round. Beware: this news and it's associated stats will make your mind boggle. I'll let Steve pick up from here.
I received the email from Martin Stone on the Thursday.
Kilian Jornet, the world's greatest mountain runner, was in Keswick and was going to attempt to break Billy Bland's thirty-six-year-old Bob Graham Round record that Sunday.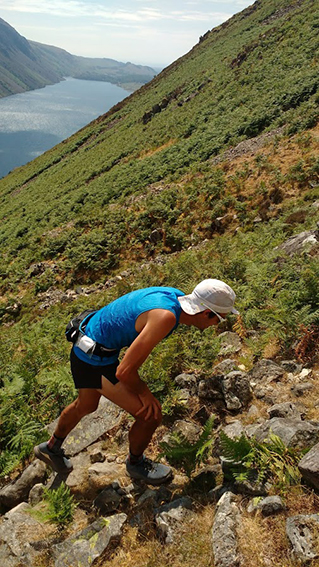 This record for the 106 kilometre/sixty-three-mile round, with 8,200 metres/28,000 feet of ascent of forty-two Lake District peaks, had been thought by many to be unbreakable. Martin was organising the logistics, and wondered if I could run with Kilian on a leg. I was delighted to be asked, but very worried about whether or not I could keep up: although I have recovered from Wainwrights round – which is now four years ago – I am still five to ten per cent slower than I was then.
I looked at the schedule and reckoned I could just about keep on legs four or five, so I offered to help on one of these. Martin put me down on leg four with Paul Tierney and Scoffer. With the ground the driest it has been for years, and warm, but not unbearably hot weather, conditions were nearly perfect for a record-breaking round.
Kilian's plan was to keep the record attempt low key, so we were asked to keep the details private. However, by the Saturday night details were leaking out on social media. After two legs Kilian was thirty minutes up on his record-breaking schedule, and the excitement was building up on social media.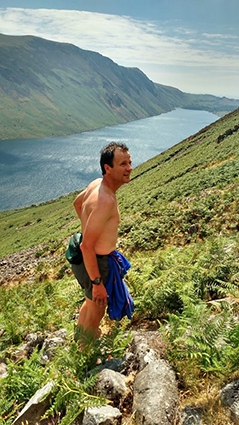 We took the long drive to Wasdale and waited for Kilian to arrive after leg three. He had picked up more time and his pacers on that leg came in looking very tired. I was even more worried about keeping up so I set off straight away while Kilian had some food and drink. We were scheduled to do thirty-three minutes to the top of Yewbarrow; working hard I managed to do it in twenty-nine minutes but was caught by Kilian, Paul and Scoffer who did it in twenty-seven minutes. I was getting dropped going up Red Pike, so I missed the summit of this and the summit of Steeple.
Kilian was loving running down the rocks, it was his recovery time, while I needed to concentrate really hard to keep with him. On the flatter sections I was finally at a relaxed enough pace to have a chat with Kilian. He was really enjoying running in the fells and the commented on the beautiful views. He was very grateful for the support team coming out and helping him. He was great to run with and checked I was OK when I fell over while running behind him.
A very small bit of rubbish blew out of his bum bag when he was getting some food out while climbing Kirk Fell. As a support runner I should be running after it and picking it up while he continues, but he immediately ran after it and picked it up before I could grab it. With my experience from doing the Wainwrights I warned him that excitement was building on social media and there would be a lot of people waiting in Keswick to see him finish.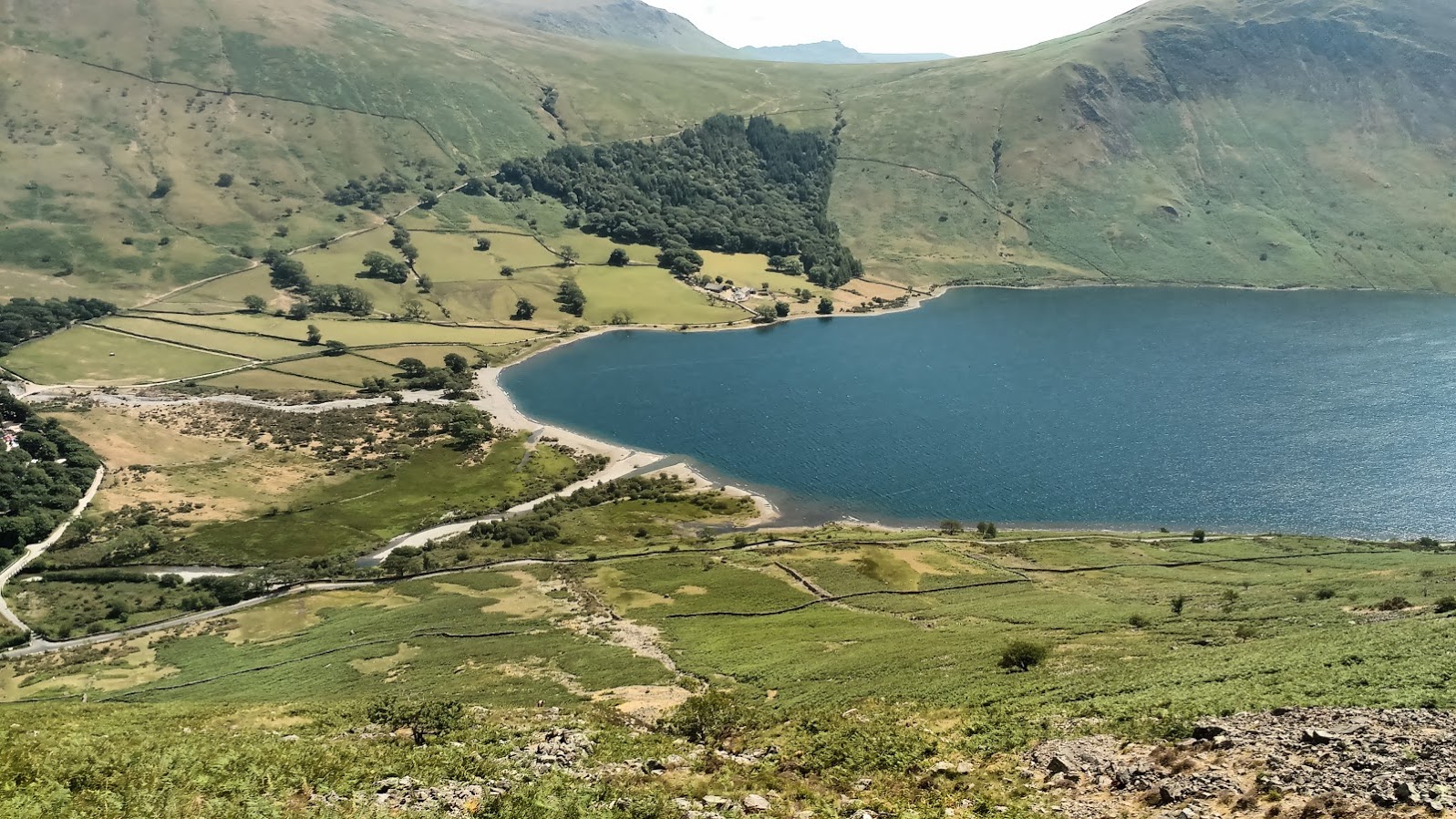 His speed up and down Great Gable was so quick than I had to contour round to keep up but then he suddenly seemed to slow down. Instead of having to work hard to keep up, it was easy. Dropping off Grey Knotts down into Honister at the end of the leg he was struggling badly. Neil Talbott was there with his food and he stopped for a minute and ate some before continuing his descent into Honister. He had completed the leg in two hours and fifty minutes: fourteen minutes faster than his schedule. Interestingly this was the same place where Billy had a really bad patch thirty-six years earlier, and Billy had to sit down at this point to recover.
Kilian had about five minutes' refuelling at Honister before setting off on the final leg. There were about fifty people there watching. It would have been great to see Kilian finish but I could not face the crowds. So I went home and watched a live feed as Kilian ran in to set a new record of twelve hours and fifty-two minutes; amazingly just over a whole hour faster than Billy's previous, standing record.
It was really nice to be involved in the record and great that it has gone to someone with a genuine love and respect for the mountains.
If this sort of feat tickles your fancy, you should check out Steve's own tale of his record-breaking Wainwright round: over 300 miles – plus many thousands of metres of ascent – in only six days and thirteen hours.
There is no Map in Hell by Steve Birkinshaw (Great book!)

For more trail running guides and narratives from Vertebrate, click here.
Words by Camilla Barnard, editor at Vertebrate Publishing, and Steve Birkinshaw.
Written by Paul McCleery
I first ran an official 'ultra' back in 2012 after taking part in a local relay race that covered 36'ish miles. I ran the first leg but wanted to see if I could continue to run the whole thing, fortunately I did and that was my Ultra career started.
Having run race distances of 36, 50, 69, 84 a 100 and the MDS multi stage I found myself really enjoying the Centurion Community and the races they provide. Mainly because I live in East Sussex and therefor local terrain always feels nice.
Forward winding to late 2016, I had conquered a few races and had heard of the 'Grand Slam' that Centurion offer of either the 50 or 100 mile series, this appealed to me but I really wanted to do more. After a brief process of thought I decided I'd enter myself into both the slams In 2018. Fortunately Centurion offer a place for volunteering so I committed to as many races as I could do guarantee some entries and before I knew it I was entered into all 8 races and a plan had to be made.
I'm a PT and run coach so I was fairly confident in getting myself ready for the line, but this was to be a much bigger and respectful challenge and this I knew I would need help. Late 2017 I made contact with James Elson at Centurion about coaching and he introduced me to Neil Bryant and we had an initial exchange and I covered my reasons and intentions for the year ahead and goals. A plan was formulated and training started in Dec 2017 giving a good few months before the SDW50 in April. The training was enjoyable and much easier to adhere to than just my own plan because there was accountability and specifics to achieve with each section of the plan. Long runs, pace work, tempo's were all part of the plan and all ticked off by the time the 1st race arrived.
Having run the SDW50, 100, NDW100 and A100 previously there was the temptation to run quicker times on these races. However I had to be mindful that completing each race was essential to complete all 8. You simply could not entertain a silly mistake or injury early on. That said, my SDW50 opener was a flyer and I came home in 8.24 which was quite a bit ahead of a previous attempt. This filled me with confidence and showed me that training had worked and I had pace. At the time I was also still competing with my local run club and so did the Brighton Half Marathon in Feb as well as a few other 'short' distances.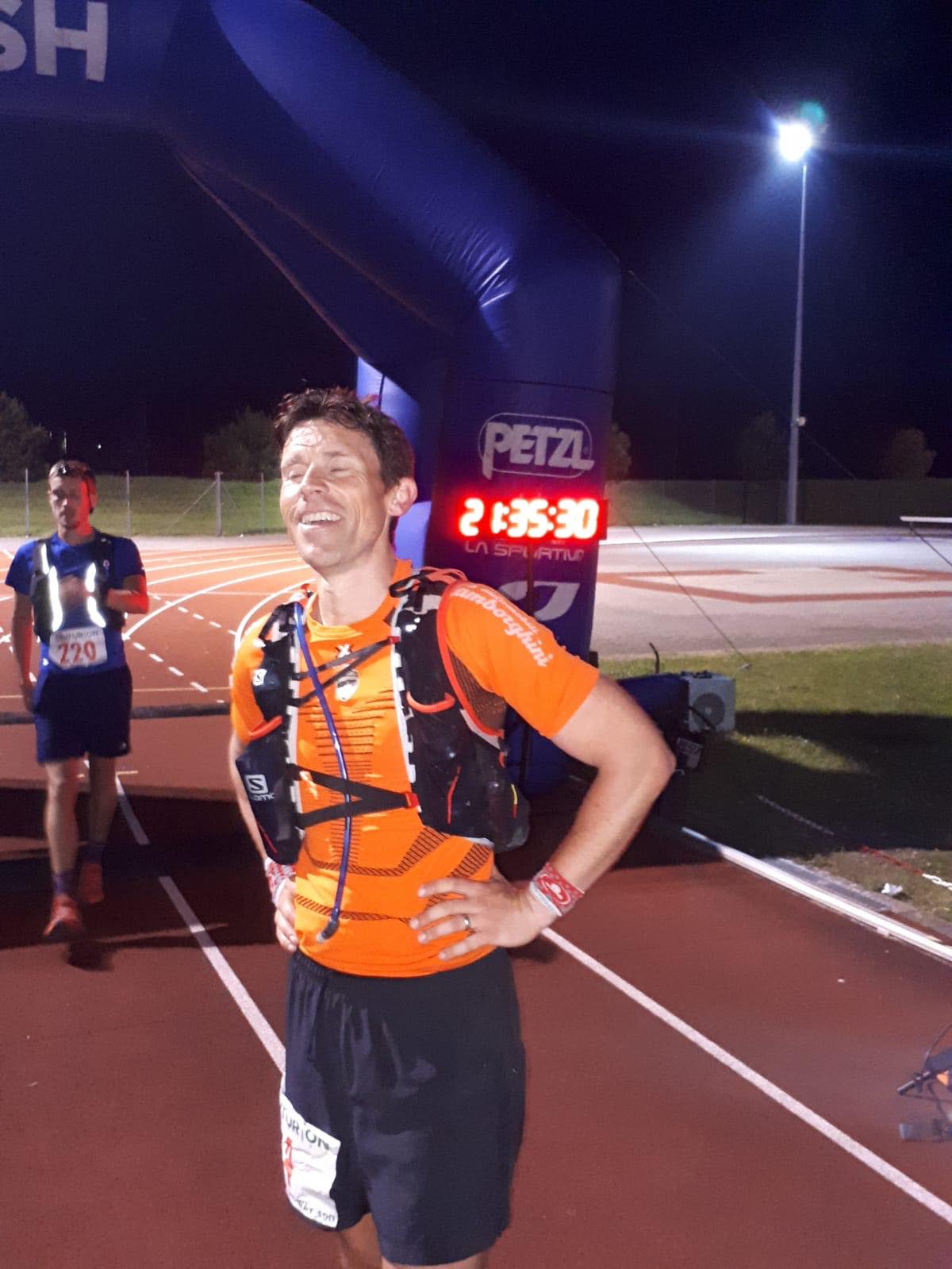 Next up, TP100, a race that I had not ran previously and I was aware of the low ascent and a hopeful fast race and time that could be on offer. I'd decided and accepted a kind offer from a good friend and fellow lady ultra runner to pace me on all of the 100's. This wasn't an easy decision, by my own admittance I'm not the happiest bunny in the depths of the night between 80-100 miles so was unsure a pacer would work for me.
The weekend arrived and being Great Britain, the weather could do what it dam well liked and well it did and it baked the hell out of everyone and made it such a difficult run. Training through the winter is never good prep for 30+ degrees of sunshine, so hydration and nutrition had to take priority. A sub 24 goal was plan A and thankfully I came home 23.16 and this was definitely to the benefit of having a pacer.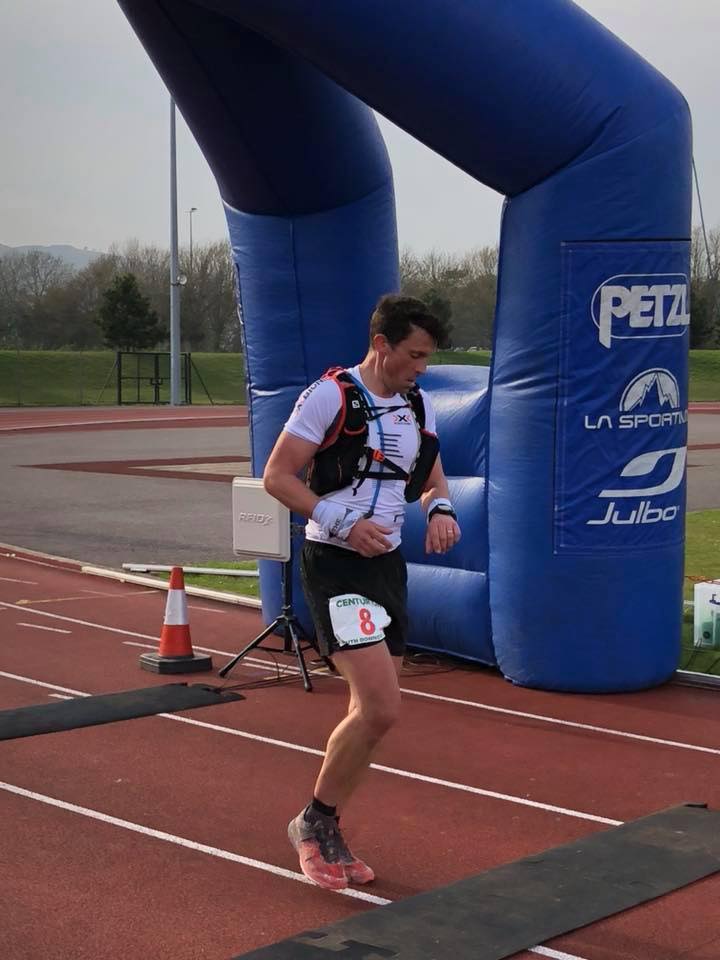 This is where it started to test my recovery process and prep for the next race which was the NDW50, this followed very quickly (2 weeks) so I made sure I slept, ate, had a sports treatment and readied the head. I had not run the NDW50 before, but having run the 100 and not remembering it fondly I was a little worried about a, the heat and b, the legs going into a hilly course. It wasn't an easy race, but I decided to have my wife and two young girls meet me at the end and this really helped bring me home and although it wasn't the best of races, I still came in 9.30 and 45th and enjoyed running to the line with my daughter who was so proud of her daddy.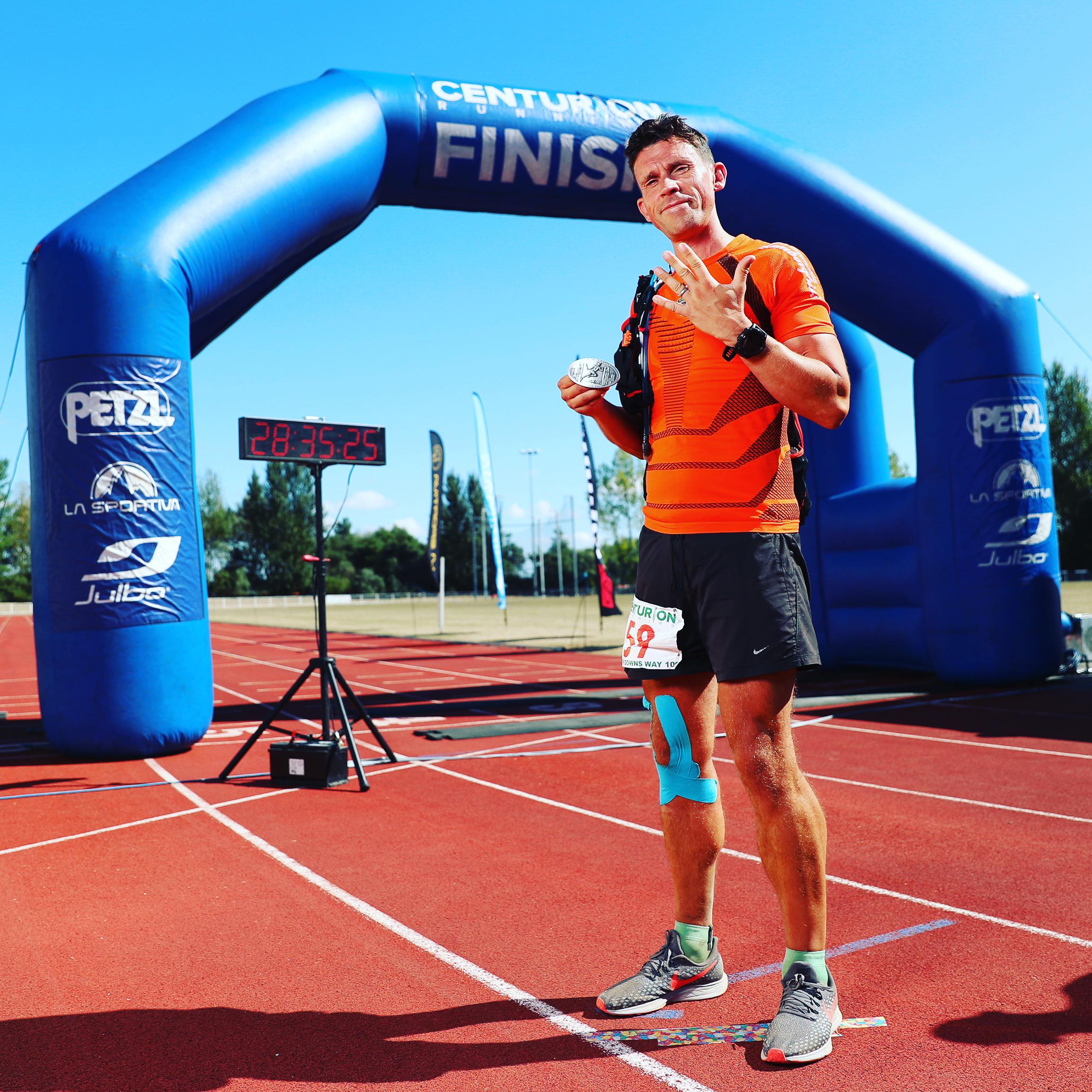 Following this we had the SDW100 and NDW100 the first back to back 100's but fortunately a healthy break in between them. Just for good measure I had entered Ironman Bolton which sat in the middle of the break. SDW is my favourite race and I ran it well, it was also very warm but a healthy course PB of 21.35 was very pleasing and nothing needed to change in terms of recovery, prep, planning or training.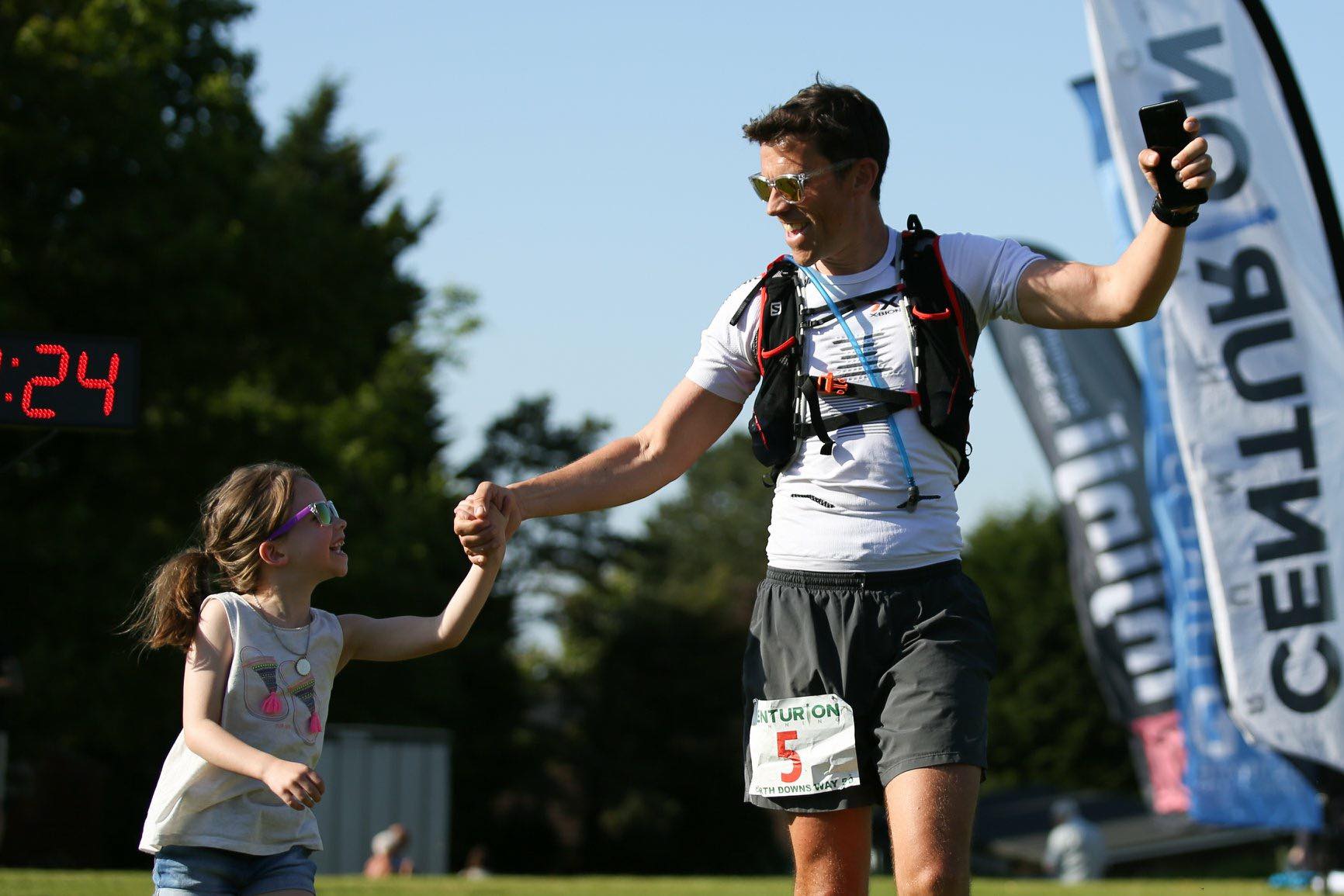 Then the second half of the slam was upon us and things got hard. NDW100 was such a tough race, we had again very hot weather and by the time I had reached Bluebell Hill to meet my pacer (around 73 miles) I was dead on my feet and barely able to keep awake. I was refused a sleep stop, and dragged myself around the last 25 miles and refused to run another step. Looking back, I remember how tired and fatigued I was and even now don't believe I would have been able to run, so had to be satisfied with the 28.25 finish.
I had listened to many ultra running podcasts and I remember Ken Fancett commenting on the need for sleep. I also had a chat with Neil at this stage as I was feeliing unsettled and now in a low patch where I wasn't sure about how to pull things back together for the remaining races. We talked it through and changed to a weekly FaceTime call which gave a better opportunity to discuss various points and thoughts. This definitely helped me realign my head and focus on the next three races. The one ability I have is mental determination and I've never failed to finish a race, so onwards we went.

Chiltern Wonderland 50, a race I hadn't done and didn't know - a steady game plan, cooler weather and as always many familiar faces on the start line. A thoroughly enjoyable race, but the body was just not working as well as the start of the series and I remember stopping for a coffee at one of the latter checkpoints and walking too much. That said a time of 10.03 wasn't too bad, it's definitely a race I'd like to return to at some stage.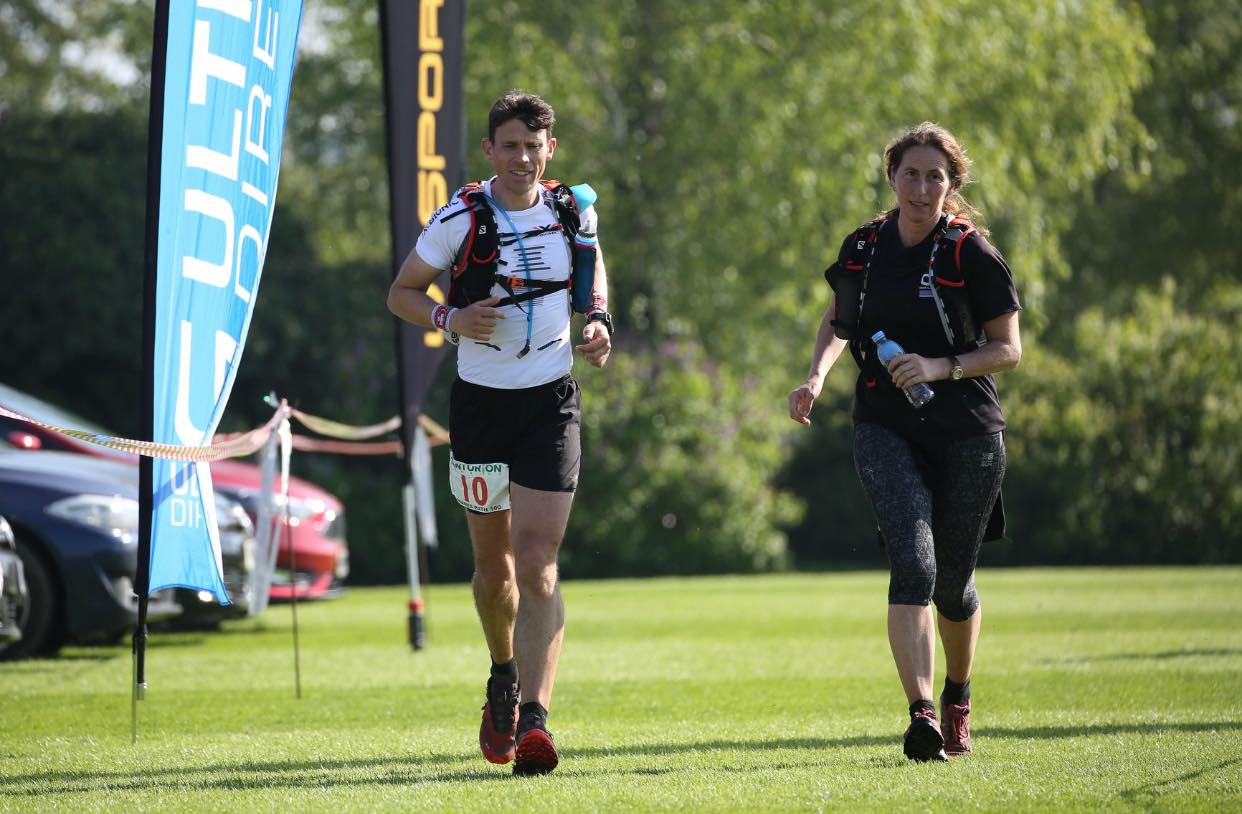 A100, a race I'd done before and sub 24'd. Maybe I was too confident, maybe the cooler weather and wet forecast lured me into a false sense. This one felt the toughest of the year, it threw the lot at me and by now it was clear - I was knackered, the body was done and everything was just giving up on me. I remember walking most of the ridgeway and on the way back to Goring I fell asleep walking down the road and almost fell in a ditch. I needed a sleep at Goring so sat down and got 20 mins - this threw me out of sync and it was such a battle to get out the door and finish I ended up confused and no idea on time. Reaching the turn point at Reading with about 10 mins to spare, it was peeing down and I had about 4 blisters. I decided I needed to finish so head down and jog through the pain for as long as I could to make up as much time as possible and guarantee I was able to finish. Finish I did, but with a sweat on and just under the time out in 27.38 - 22 mins to spare !!!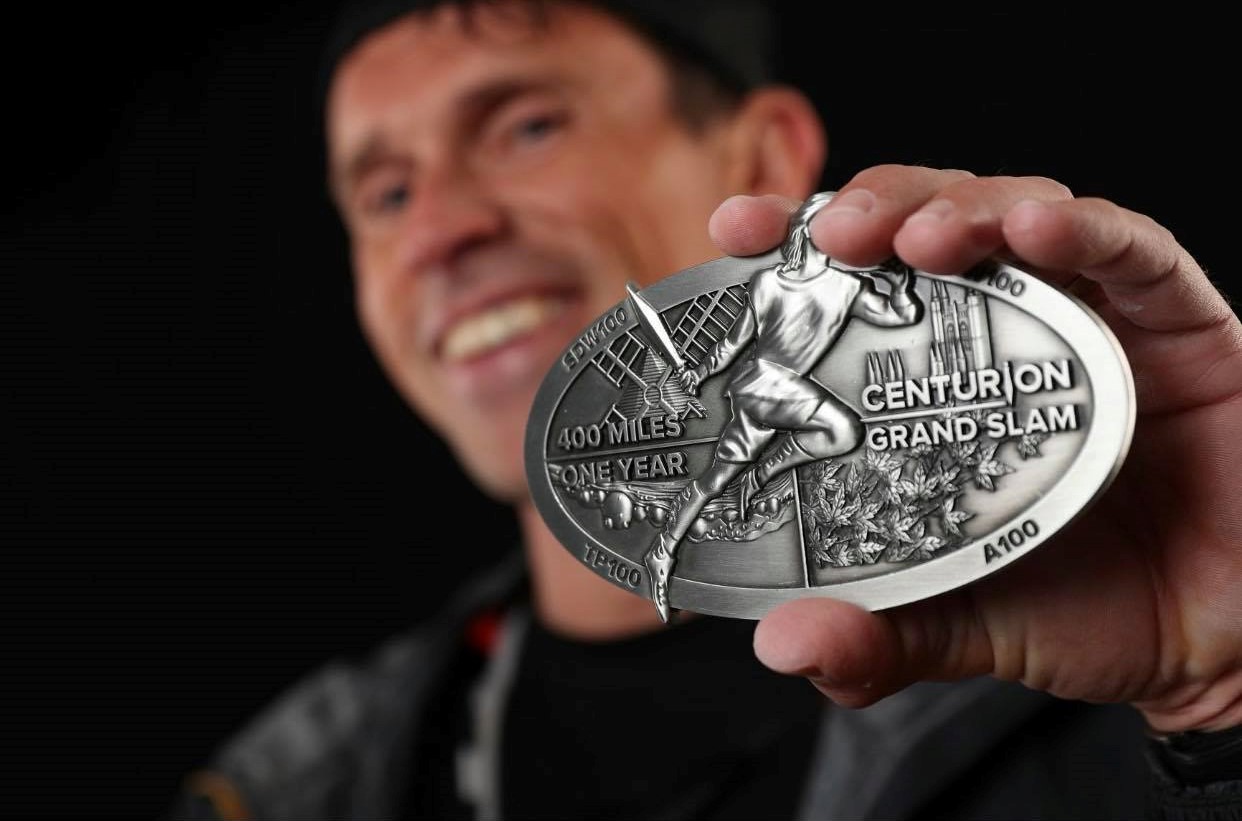 This meant 7 done and one left - the infamous 5x laps of doom in Wendover Woods. Game plan was simple, keep eating, keep moving and use walking poles. The race went better than the last and although a slow time I was supported by family and close friends and there was no way I was going to cock it up so I pushed on and finished to claim my 50 slam and final 8th medal in a time of 11.36.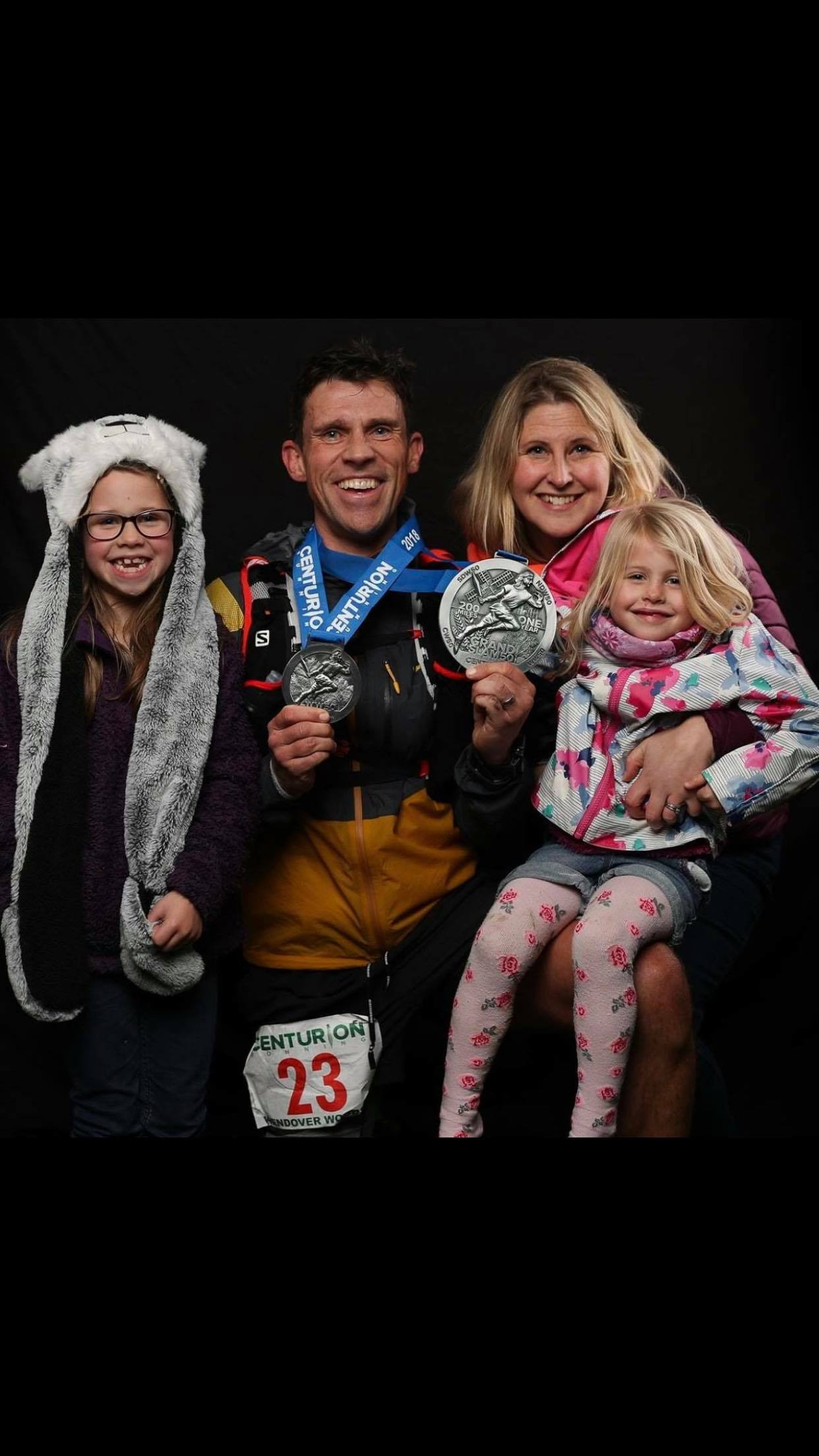 I recall a conversation with James Elson and he said "I don't advertise or reward the double slam specifically" he also said "people underestimate the challenge and distance" I remember replying "I've underestimated it and although confident I'll complete it, it's not going to be easy"

In 3 years only 12 have entertained the double slam, and I wouldn't recommend it to anyone. Given time again I would attack both slams individually and give them the time and respect they need. The 100's are challenging enough, so you have to determine what's important for you. For me time was initially, then it was just pure attrition and get it done no matter what. So I sit here now after just finishing the Arc of Attrition and I have no medal or t-shirt that says I ran 600 miles and 8 events just 5 buckles and 5 medals and 10 T-shirts and lots of amazing photos .

Very soon the 2019 centurion season will be underway and my achievement will fall into history. But I know that I did it, and that I had the drive and determination to finish it. If I decided to do it again what would I do differently ?

I wouldn't have entered an Ironman, I would have made sure I ate and drank more on those hot races. I would have definitely had my family and friends at more races to pull me around and most of all I would have still continued to believe it was possible and maybe have run those sections that I went on strike and walked on.

My advice to anyone who may be tempted.

"Don't be blinded by the bling, understand what is required of you, ask yourself if you can deliver it and then put in place everything you need to ensure you do - deliver"

Remember - Smiles make miles so keep smiling and all will be fab !
Written by Stuart Smith - http://aim-adventureinmind.blogspot.fr
A few years ago I was lucky enough to be able to buy a bike and get out with some good mates from Bolton CTC and
Lancashire Road Club
nearly every week.
I even get a mention for an Omnium trophy I won a long time ago.
We had a few other stars who helped inspire and had a few laughs with
Jeremy Hunt
went on to become a pro rider.
Craig Battresby
went onto elite cycling as an amateur. Clive Burke and Bobhat (Ian Roberts ) were stalwarts and other names pictured left at York Rally wher Clive bought a brand new Tri suit.
Clive, Bobhat and I decide that we should climb Mt Blanc one year we decided on early June. To cut a multitude of epics short (please ask about all the stories) we had to turn around and come back down. Sadly on this snowy descent Bobhat slipped and fell and was killed.
The last picture of him is with me top left of this collage.
I decided to honour my friends memory and after being inspired into further lightweight adventures by the
Crane brothers
, cousins of
Nick Crane
running the length of the Himalaya in 100 days.
Click Here
I had five days off work and ran from home to the train station in Bolton to get to Manchester Airport. I took one
KIMM bag
7kg in total no tent, stove etc just a cup, spoon, sleeping bag and minimal kit.
I set off from Chamonix in mid-June to run the famous Tour De Mount Blanc. This was in the days before
UTMB
points dictated the run that we choose to do. I just wanted to be in the mountains and reasonably close, to lay a few to ghosts to rest, to a friend of mine. I recently read
Heather Dawe
Book, cunningly called
Adventures In Mind,
where she tells of a similar tail.
I travelled as far as I could each day as a solo experience. For pictures I ran forward balanced my (film) camera set the self timer and ran back PDQ to then head back to the camera. So did more than the official route and time I should of done.
Note the plastic bread bags on my feet to keep out the snows of the passes. My feet went green for weeks after as the dye came out of my Walshes Fell running shoes
Kit was a cotton T shirt, Oakley Factory Pilots frames as worn by Greg Lemond, Ron Hill Tracksters over Freedom Shorts. Spare T shirt, Cotton neck scarf, sleeping bag, Karrimat, Spoon and Mug, one extra pair of undies/ socks.
I managed to run round the route in 40hrs. I lost my money in Italy after buying a small bag of biscuits, I just ran away from it as I left it on a bench. On my return to France I managed to change £5 to buy tywo bottles of wine so had something to do at least. I found a park to sleep under the ping pong tables but was rescued by a runner from Somerset who let me sleep in his car.
I had a great adventure and it stemmed a lot more. Do not be constrained by perceptions, remember friends and loved one's and enjoy every step of your journey.
I feel its time to get back to Mt Blanc soon along with a few more Adventures that I have in Mind.