COROS announced as Official GPS Watch Partner to XNRG Events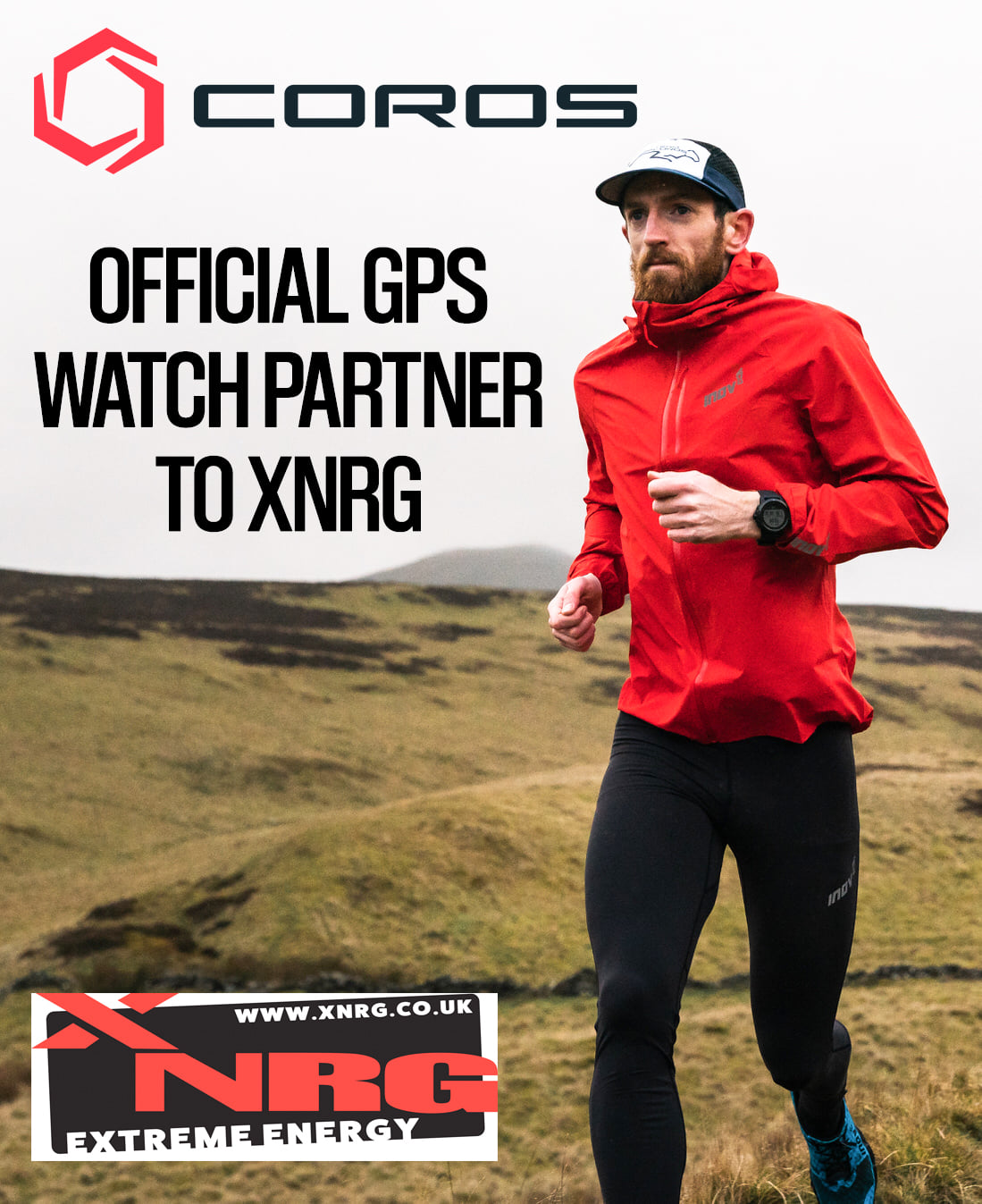 COROS Wearables Inc., makers of performance endurance sports wearables, announced today that they are the Official GPS Watch Partner to the ultra-marathon events organiser, XNRG Events.
As part of the partnership, COROS aims to create a seamless and natural customer journey for first-time athletes thinking of competing in their first ultra-marathon. The partnership will also seek to benefit the more 'battle-hardened multi-day athlete', with the potential addition of future events as well the offering of prizes to race winners, event support, and perks for mutual partners.
Northern Europe Market Manager for COROS, Ben Clark said, "Partnering with XNRG will help to increase our foothold in the ultra-running community by ensuring that athletes can continue to attend some of the best events in the industry whilst also wearing a product that has been exclusively designed with them in mind. Our customers value having the best tools for the job, and what better way to test them than by going to compete in some of the best ultra-events the UK has to offer!"
Neil Thubron, owner of XNRG said, "We are excited to announce our working relationship with COROS as we are always looking for quality brands to partner with that will add value to our XNRG community. COROS is the perfect technology for our long-distance single-stage and multiday competitors, boasting great functionality and amazing battery life."
ABOUT COROS WEARABLES COROS
is a performance sports technology company that helps athletes train to be their best. For COROS it's all about outdoors, mountains, and a passionate active lifestyle. We combine high-grade hardware with innovative technology to provide endurance athletes with the gear they rely on in the world's most extreme environments. Advanced technology with an efficient and intuitive user experience is at our core – when you use a COROS product, you know you are getting a tool that has been designed, tested and perfected for the athlete, by the athlete. COROS users have set World Records and been to the highest point on earth, pushing our products to the extremes. At COROS, creation and innovation are never-ending. Our customers, the athletes make COROS – be a part of our community @COROSGlobal + @COROS_UK on Facebook, Instagram and LinkedIn.
ABOUT XNRG
XNRG's mission is to help people challenge themselves and breakthrough their mental and physical barriers, whilst providing peace of mind with expertly run events, going the extra mile for every competitor. Our heartland is multi-day endurance events; we originally started to help people training for the world's toughest desert footrace, the Marathon Des Sables. Today, we welcome hundreds of competitors across our events, from single day ultra-marathons to multi-day events.
Our business is built on 3 values – High-Quality Challenging Events, A Fun Environment, We lead with Safety first.
Ultra-marathon legend, John Kelly has joined COROS Wearables as a Pro Athlete Ambassador.
COROS Wearables Inc., makers of endurance sports wearables, announced today a new partnership with ultra-marathon legend John Kelly to join their global Pro Athlete team. John who specializes in mountainous, multi-day events such as The Barkley Marathons, The Spine Race, Tor Des Geants, and long FKTs such as his recent Grand Round project that connected all of the UK's big 3 fell running rounds, said "COROS is bringing innovation and new capabilities to an area that has largely seen only incremental improvements over the previous decade. The long battery life and versatile user interface are a valuable asset for the sort of multi-day challenges that I do in remote terrain, and I look forward to my future adventures with a COROS."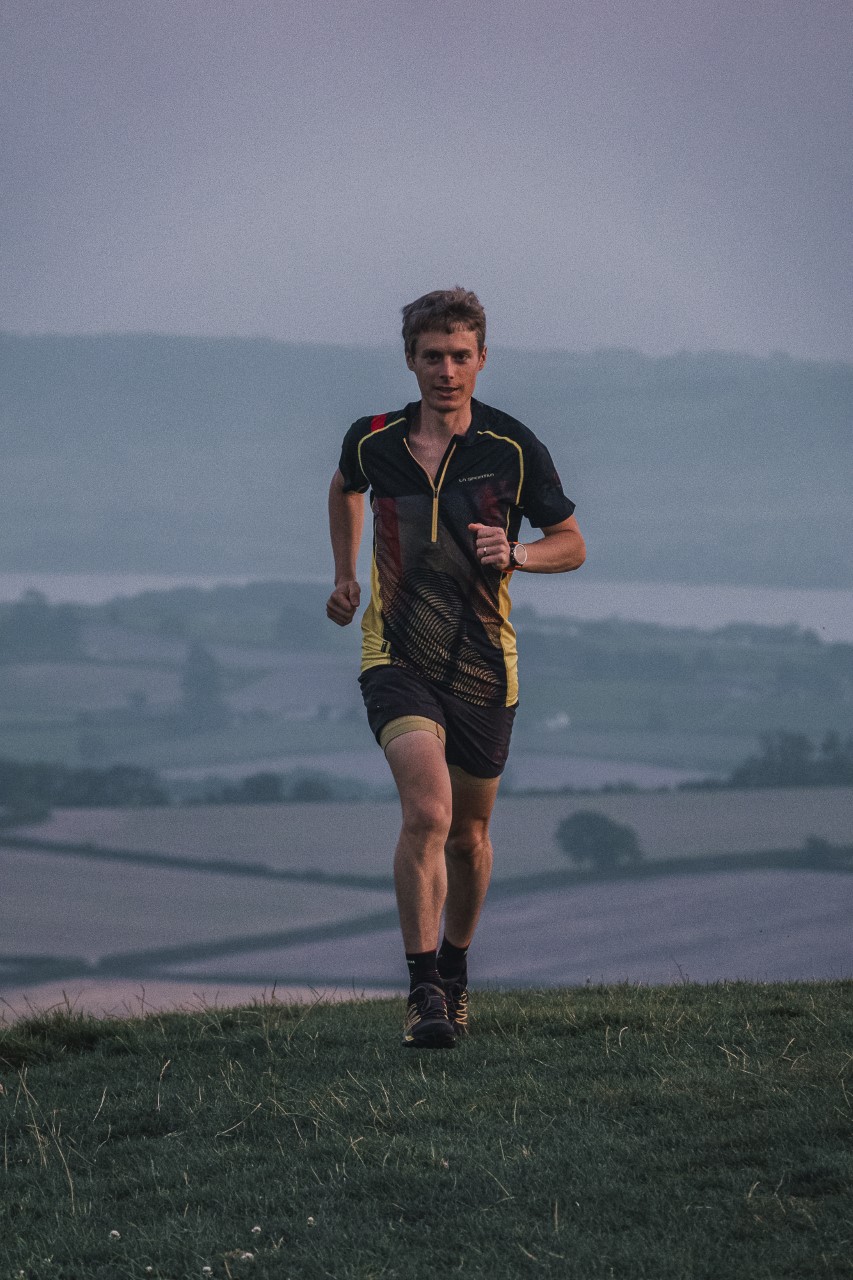 Photo by Phil Hill at PH Balance (https://www.thephbalance.co.uk/)
John grew up in east Tennessee USA, where his love of the mountains began, and now lives in the UK with his wife and four kids where he's the CTO and co-founder of a tech startup. Some of John's ultra-running achievements include: - 2017 Barkley Marathons winner - 2018 ITU Long Course Age Group World Champion - 2020 Spine Winner - 1st to complete "The Grand Round" – the UK's big 3 fell running rounds, cycling between them - Guinness World Record for "Fastest Marathon Dressed as a Videogame Character" (2016 Boston Marathon) John will continue exploring the mountains and his own limits, challenging himself with goals that push his boundaries.
He hopes to be able to pass these passions along to his kids and others - promoting an appreciation and preservation of wild places and the value they bring to our society. Northern Europe Market Manager for COROS, Ben Clark said: "We're delighted to have John join our team, he has worked extremely hard to reach his ultra-running goals, as well as often completing them in a superbly unique way. I am really excited to see what John is able to accomplish when using our products going forward, as well as wishing him the best of luck as he welcomes a new addition to his family". COROS' Pro Athlete Team also includes endurance elites such as Des Linden, Camille Herron, and Hayden Hawks, as well as the recent allusion of Eliud Kipchoge who was spotted wearing a COROS APEX Pro after some investigative journalism by Runner's World UK. You can read more about John Kelly's "The Grand Round" FKT here.
To purchase Coros watches, if you use the following links you will gain the URC a small commision at no cost to your self. As an Amazon Associate I earn from qualifying purchases. Thanks.
To read my review on the Apex Pro, then follow this link - APEX PRO review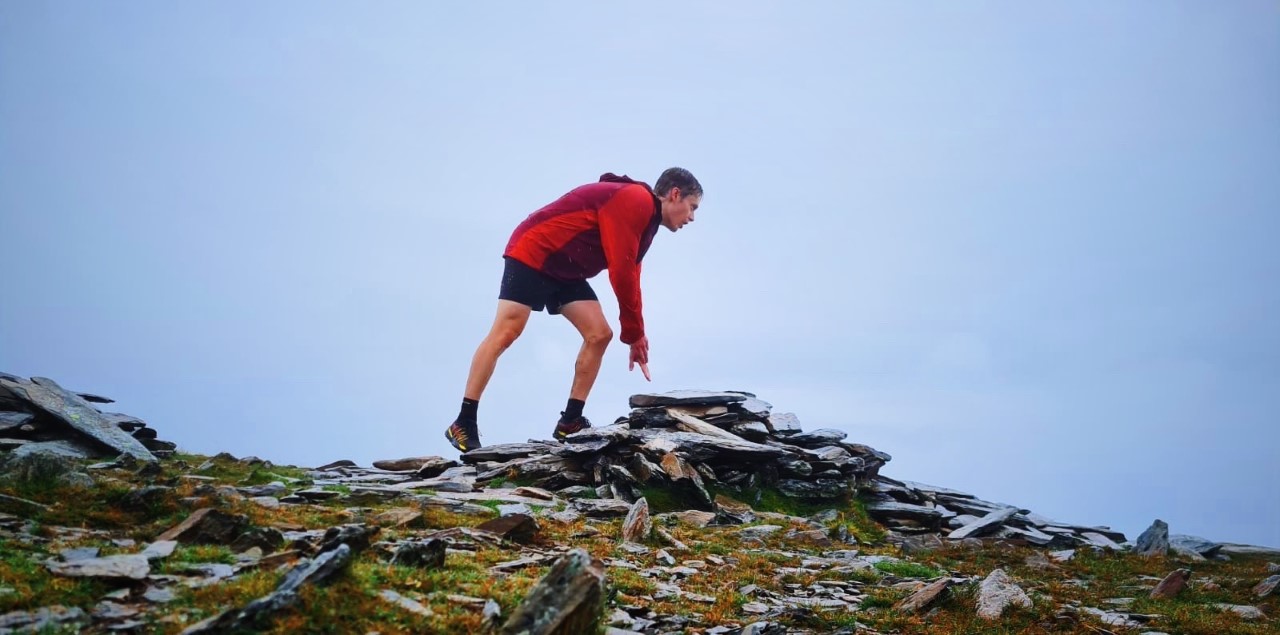 Photo by Michael Corrales – COROS
Salomon athlete steps down from the mountains in Phantasm 24 Project this November
Kilian Jornet, the most decorated trail runner in the history of the sport and the man who summited Mt Everest twice in one week has set his sights on a new athletic challenge. This month, wearing the new Salomon S/LAB Phantasm road racing shoes, he will step on the 400-metre (¼ mile) track in Måndalen, Norway and run for 24 consecutive hours.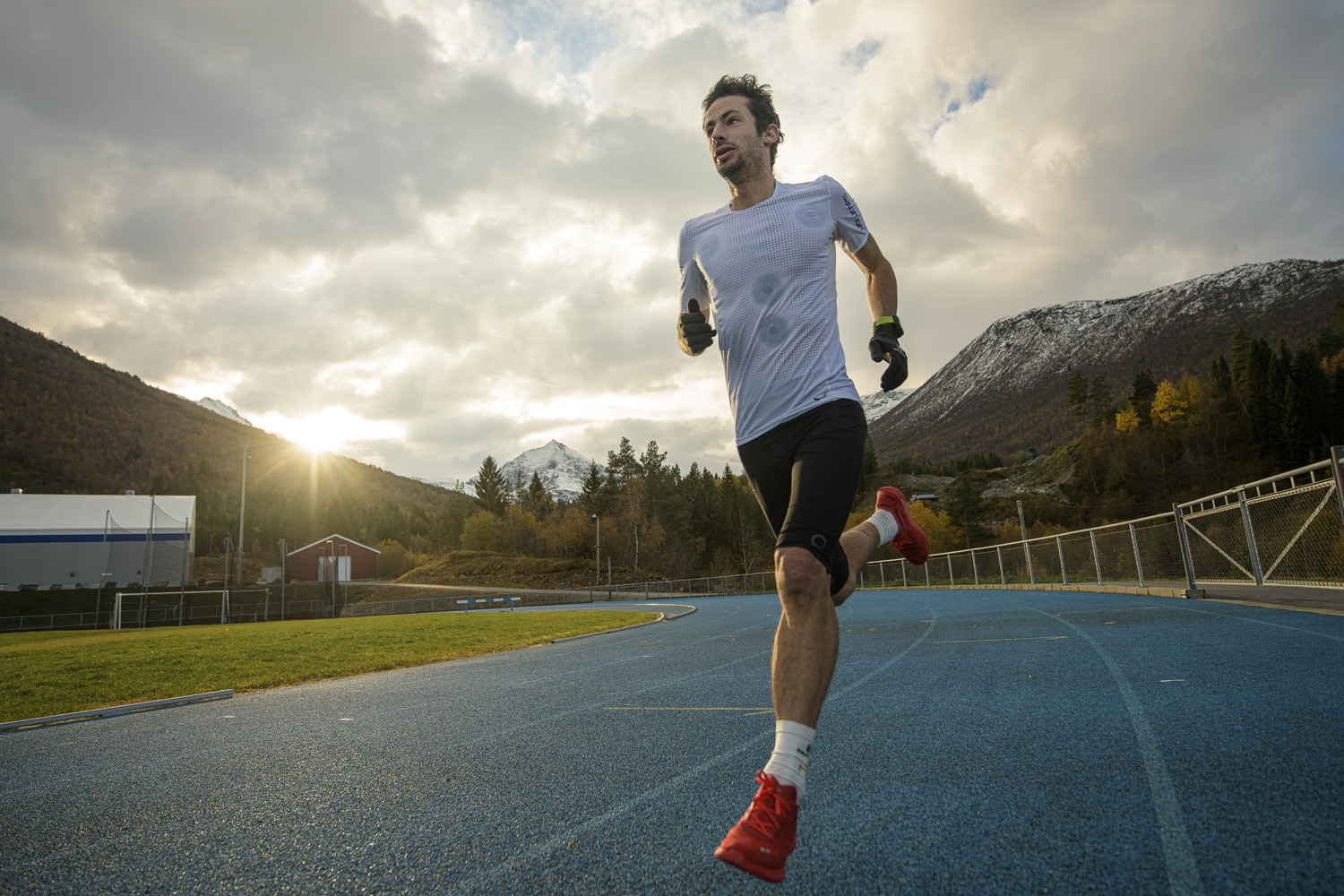 For Jornet, who has won trail running races all over the planet, the Phantasm 24 running challenge will be a step outside of the ordinary, which is always attractive to him. "The motivation is to go outside of my comfort zone, to try different things and see what I am able to do, whether that is climbing at high altitude or, in this case, running on flat ground," Jornet said. "It's fun to discover different things I can do, and training on the flat is a good test and an opportunity to learn in terms of nutrition and pacing, and then try to apply those things to different activities, like even mountaineering projects."
The exact date of Jornet's day-long run is yet to be determined, as the project is somewhat weather-dependent. The current target date is November 21-22. Fans will be able to watch Kilian's Phantasm 24 running challenge via a live feed at www.Salomon.com/phantasm24. Check the social media channels of Salomon and Kilian Jornet for the exact date and time of the run. A web series previewing Jornet's preparation will appear on Salomon's and Jornet's social media in the coming days.
Norway, where Jornet lives, has been relatively unaffected by the COVID-19 pandemic. Still, to adhere to health precautions, the stadium will be closed to spectators during the run. In order to make the race official, several accomplished Norwegian ultra-runners will also compete.
Jornet has had his eyes on this 24-hour running challenge for some months and, as always, won't make predictions or set expectations about how far he can run. That said, whenever the Spaniard laces up his Salomon running shoes, there is always a possibility for the extraordinary. Officially, the longest distance ever run in 24 hours was set in 1997 by Yiannis Kouros, who ran 303.506 kilometres (188.590 miles), which Jornet calls an "absolutely wild" achievement.
"It's so many kilometres that I cannot even visualize it," Jornet said. "I've seen Yiannis' splits so I want to keep up with that as long as I can. I know the speed I need to keep every hour, so then I know the pace for every kilometre and every lap. Of course, the first 10 hours will be a bit faster and then slowing every hour after, so I have a plan and I know what I want to run every hour. The big thing is to not have any muscle problems and be able to eat without having big down periods."
Accustomed to running (and winning) famed races like Ultra-Trail du Mont Blanc (UTMB), Hardrock 100, Western States 100 and countless mountain marathons around the globe, Jornet has sought expert advice from coaches and physios as he incorporated more speed work into his training.
"For mountain athletes, we have a big motor, so it's easy in terms of cardio and endurance," Jornet says. "It's mostly working on the speed because my legs aren't used to moving this fast. To prepare, I've been doing three days of speed work each week at the track or on roads. But the form you run with on the flat is very different from how you run in the mountains, where you run higher because you pass over obstacles and put your feet in different places as the terrain changes."
Much of Jornet's training research has centered around minimizing injuries that might come with the repetitive motion of flat-ground running. In fact, he was forced to delay the 24-hour attempt in recent weeks due to some nagging muscle injuries that cropped up prior to his first 10 km road race, the famed Hytteplanmila race in Norway, which he finished in 29:59 in mid-October.
"I think the biggest challenge is to be able to train consistently and not have injuries because the transition to flat ground is very hard for the muscles," Jornet says. "The training has been a bit frustrating the last few months going from injury to injury to injury. I have had good blocks of training and then I would have an injury and have to rest. After the 10 km race, I had to stop training and rest an injury. Now, the plan is to do one good week of training and see how my body feels, then rest the muscle tissues and recover for the attempt."
In his 24-hour attempt, Jornet will use Salomon's new S/LAB Phantasm, a super lightweight road racing shoe that will be released in the spring of 2021. He has been using the shoe for several months during his track and road running training sessions.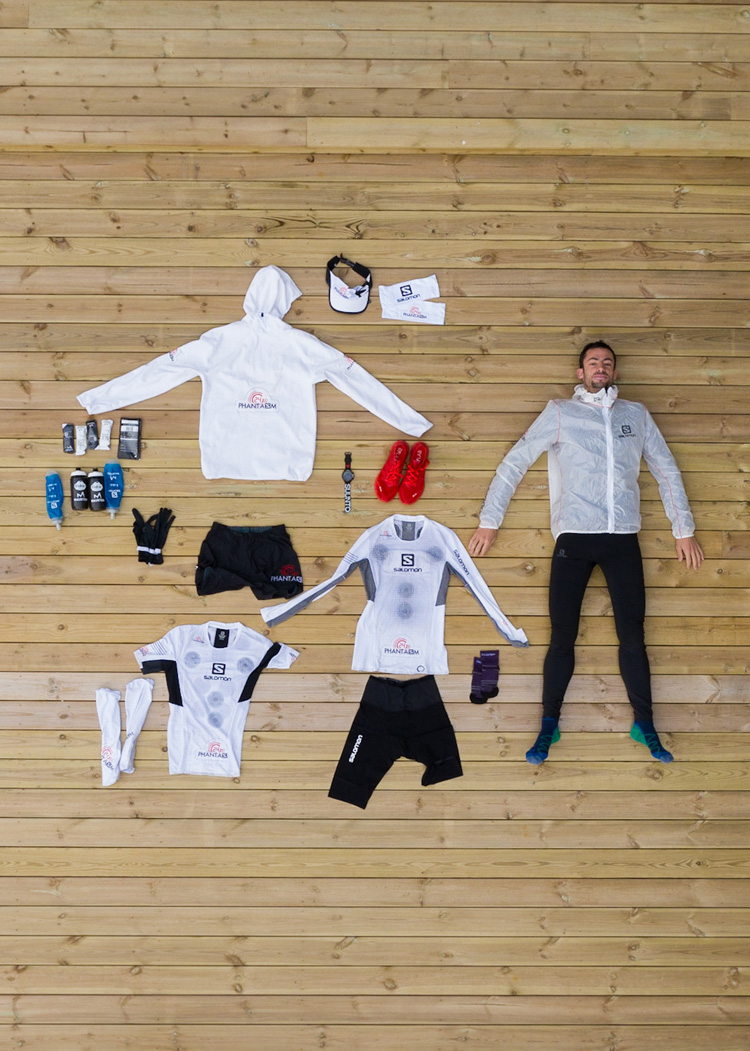 "I tested the prototypes of the S/LAB Phantasm a year ago and now I'm using the same shoe that will be available in spring to the public," Jornet says. "It's great for road running. It's a light, very reactive and well-balanced shoe with good cushioning, which is important when you are doing longer training on hard surfaces. And the grip is really good, even in wet conditions, which is important."
A dynamic racing flat (6 mm drop) that was developed with top athletes, the S/LAB Phantasm focuses on weight, breathability and a fast transition, which is achieved with a curved, rocker profile and Salomon's lightest, most responsive foam, called Energy Surge. A nearly invisible upper made of TPU Mesh gives the shoe a breathable, lightweight design (199 grams).
"It's cool to see Salomon doing different things like this now in running footwear," Jornet said. "Some things that they learned from the mountains—such as lightness and an amazing shape and the breathable upper—have been applied here with the Phantasm. And some things from the road, like cushioning, will help improve the mountain shoes."
On the day of the attempt, Jornet will switch directions every four hours on the track he now knows well. He expects temperatures to get as low as zero degree Celsius at night and range from 8-15 degrees during the day. In preparation for the unpredictable Norwegian weather, he has selected a variety of Salomon apparel to have ready on the day including the NSO T-shirt, Sense Longsleeve Tee, S/Lab shorts, S/Lab NSO tights, Hybrid pants, the Active Hat, a buff, the Pulse gloves, NSO mid socks and a couple of jackets: the Haloes Down Hybrid and Outline Down Agile FZ.
Suunto, the Finnish sports timepiece company who has been one of Jornet's major supporters for more than a decade, will serve as the official timekeeper of the Phantasm24 challenge.
Kilian Jornet and Emelie Forsberg are the two newest athletes to make COROS their official GPS Watch
COROS Wearables Inc.,makers of innovative performance GPS watches is introducing Mountain Running and Ski Mountaineering World Champion Kilian Jornet and World Champion Mountain Runner Emelie Forsberg as its newest Pro Athlete Ambassadors.
This partnership is yet another sign of the COROS brand's commitment to performance training at the highest level. To forge the relationship and be able to experience the product in a performance setting, COROS Co-Founder Lewis Wu traveled to Norway to meet them both, and join Kilian for one lap of his local ski-mountaineering training loop.
"When considering athlete partnerships, my typical way of connecting with the athlete is to go out and participate in their sport alongside them," said Lewis Wu. He added, "I had to drag my ski equipment with me on a lengthy business trip through multiple European cities, just for a few hours adventure with Kilian…It was worth it."
As COROS continues to cement itself as the leader in athletic performance-focused technological innovation, Kilian and Emelie join a growing roster of truly world-class athletes that includes Eliud Kipchoge, Tommy Caldwell, Emma Bates, and Molly Seidel to name a few.
"They do a lot of things, a lot of research, they put athletes first and we can do a lot of things together…super, super excited for the adventures coming." - Kilian Jornet
In addition to showcasing the brand's innovative technology, COROS will help the athletes bring their stories to a wider audience. After two pregnancies, Emelie is returning to full-time training, with the goal of reclaiming her position as a world champion level athlete, and COROS will support Emelie every step of the way.
"The watches are amazing, the technology is spot on and to have a team like COROS on my way back to racing is amazing. It's a great tool and I am super excited." - Emelie Forsberg
Both Kilian and Emelie have targeted significant competitive goals for 2022. Kilian's recently announced schedule includes returning to UTMB where the former Chamonix area resident is a 3-time champion, The Hardrock Hundred where he is a 4-time champion, and Sierra-Zinal where Kilian has won 9 times including the last 5 editions.
"He has even bigger mountain related goals in the future which we're excited to be a part of. I always want COROS to be a part of these amazing stories, where athletes push the boundaries of human performance," Stated Wu. He added, "We don't want COROS to be purely a commercial sponsor, rather we strive for the brand to truly add value to the athletes' training. I am very excited about both Kilian and Emelie's future goals and for COROS to be a part of something that inspires everybody to do something amazing."
Drawn by its lightweight, size and the inclusion of all the mountain features they require, Kilian and Emelie have both selected the COROS APEX Pro (Read the URC review of the Apex Pro here) as their primary GPS Watch. The COROS APEX Pro features include Ski Touring mode with auto ascent/descent detection, SpO2 (Pulse Oximeter) sensor with specially designed Altitude mode, Trail Running Mode, Global Topographic Off-line Maps, Sapphire Glass, and more.
ABOUT COROS WEARABLES
COROS is a performance sports technology company that helps athletes train to be their best. For COROS it's all about outdoors, mountains, and a passionate active lifestyle. We combine high grade hardware with innovative technology to provide endurance athletes with the gear they rely on in the world's most extreme environments. Advanced technology with an efficient and intuitive user experience is at our core – when you use a COROS product, you know you are getting a tool that has been designed, tested and perfected for the athlete, by the athlete. COROS users have set World Records and been to the highest point on earth, pushing our products to the extremes. At COROS, creation and innovation are never ending. Our customers, the athletes make COROS – be a part of our community @COROSGlobal on Facebook and Instagram.
Press release from Salomon
Brand pledges to offset the travel carbon footprint of its international athletes by 2022 and reduce its athlete-related travel carbon footprint by 30% by 2025
ANNECY, FRANCE—Salomon, the outdoor sports brand headquartered in the French Alps since 1947, today announced new sustainability goals centered around its sports marketing efforts. Long known for its collaborations with mountain athletes and its connection to local sports communities, the company is committing to improve the carbon footprint of its in-person events and reduce the environmental impact of its athletes and ambassadors. Many of the actions included in this new sustainable sports marketing charter have already been implemented and the company has formed a list of related sustainability goals to meet by 2025.
This two-pronged approach around events and athletes will begin with sustainability studies of existing in-person events, which will allow organizers to set specific goals around gatherings such as Golden Trail Series races, the Salomon freeski team's annual Mountain Collective, and community events like the Salomon Mountain Academy on Snow. In addition to these "owned" brand events, Salomon will also onboard the hundreds of Salomon-supported community events worldwide on this journey to a more sustainable sports marketing program. "One of Salomon's strengths is its genuine connection to a loyal base of outdoor enthusiasts who practice our sports and share our love for nature," said Bruno Laroque, Salomon's Manager of Global Sports and Community Marketing. "That's why, in addition to our 'owned' gatherings, we are taking measures to support the local communities who stage Salomon-sponsored events around the globe. The event parameters we set will influence what we commit to as community event organizers and what we support as event sponsors."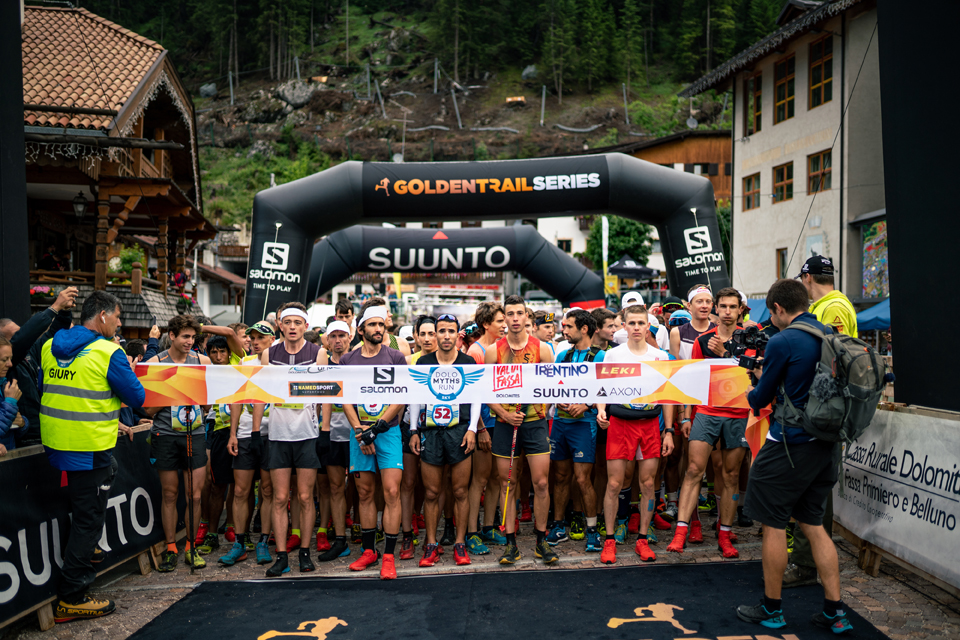 Salomon is also committing to reduce the collective carbon footprint of its international athlete team by 30 percent by 2025. Beginning in 2022, the company will also offset the global carbon footprint of its international athlete team. Currently, the sports marketing and sustainability teams at Salomon are measuring the individual carbon footprint of each international athlete and will work with each of them to lessen their impact. Part of that effort will involve Salomon athletes agreeing to participate in more local events to reduce their travel and sign a contract that allows the company to measure their individual carbon footprint and reduce it wherever possible. Additionally, athletes will be asked to adjust the amount of equipment they use to their minimum needs and
repair that gear whenever possible. "Salomon athletes have always pushed their sports in new directions and, when it comes to sustainability, many of them have been instrumental to the overall commitments the brand has made in recent years," said Laroque. "They have reduced their personal carbon footprints by altering their means of transportation and even dedicated their time to educating the next generation on climate issues. It makes perfect sense for us to partner with them so that we are all being more mindful of the environment in the work we do together."
EMELIE FORSBERG TO ASSIST WITH NEW SUSTAINABLE SPORTS MARKETING CHARTER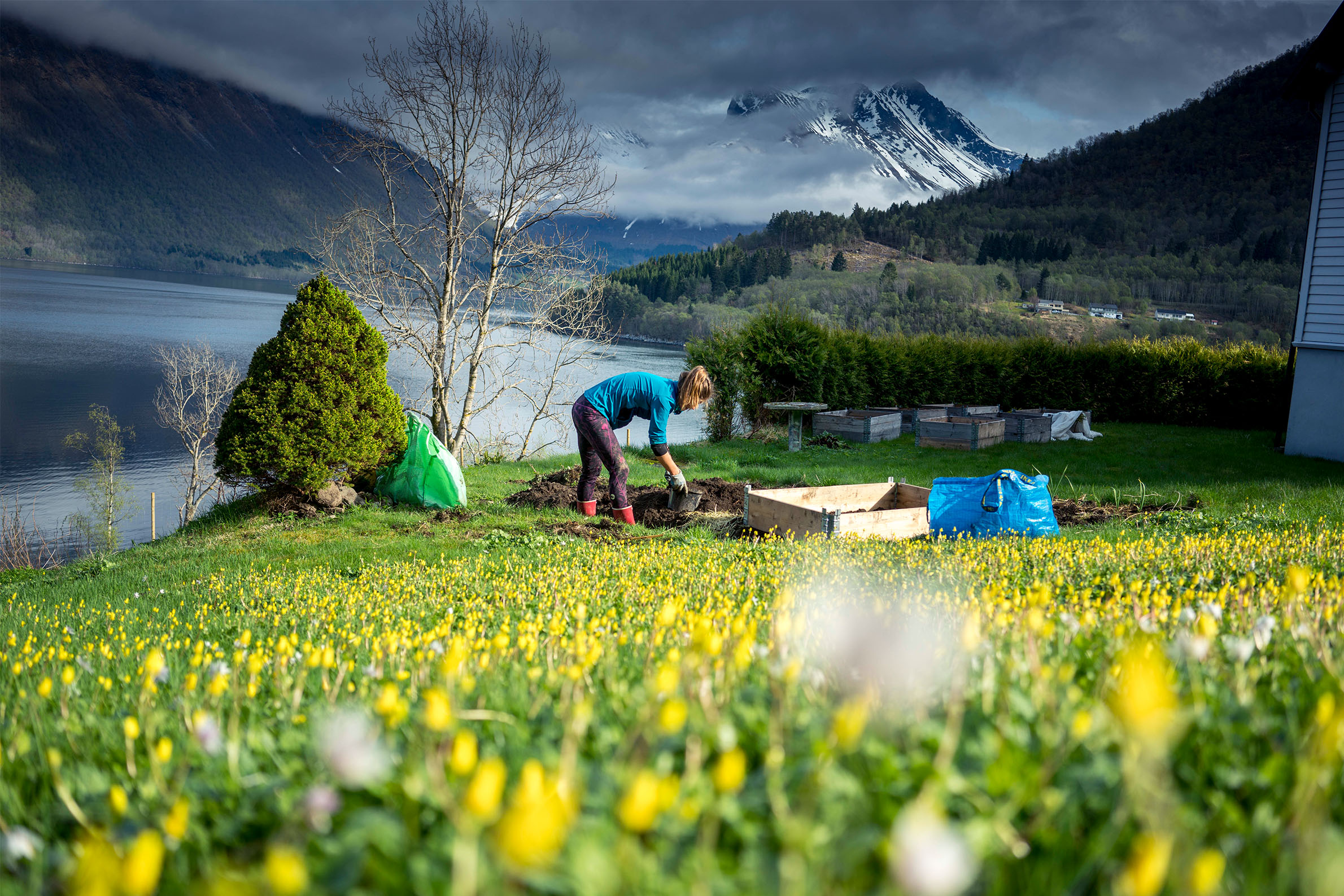 Using her years of experience as a Salomon trail running athlete and mountain adventurer, Emelie Forsberg will play a lead role in helping the brand build this sports marketing charter. She will liaise with the international athlete team and connect with the outdoor community as an advocate for the program, which shares many of her values. "Salomon has been working on its Play-Minded sustainability program for a couple of years now and I have been part of it from an athlete point of view," said Forsberg, who organized the Tromsø Skyrace beginning in 2014 with an emphasis on minimizing the environmental impact. "In recent years, I've seen a number of athletes planning their travel schedules to reduce their impact, which is their way of making a difference. We know that big changes must come from above, but when we start asking what we can do to reduce our impact, that grassroots-level thinking inspires big changes from higher up, so I'm looking forward to evolving my role with Salomon in this area."
Together with her partner, Salomon mountain athlete Kilian Jornet, Forsberg has dedicated more time to this cause in recent years. The couple live on a small farm in Norway, growing their own vegetables and advocating for sustainable sports practices. In fact, the Kilian Jornet Foundation's "Friendly Outdoor Pledge"—which calls on athletes, organizers, equipment manufacturers and federations to commit to making outdoor sports more sustainable—helped shape Salomon's efforts around more sustainable sports marketing initiatives.
"We are committed to promoting sustainable sport development through protecting our playground, as well as supporting our athletes and players towards a responsible sports practice and lifestyle," said Marie-Laure Piednoir, Salomon's Sustainability Program Manager. "We are convinced that, beyond working towards limiting our impact in our own operations and activities, we have an even stronger responsibility and can have an even stronger impact towards changing practices by promoting this sports marketing charter. Perhaps the most encouraging aspect of these efforts is that we have the full support of our athletes, who are already showing us
the way in many of these areas."
COMMUNITY EVENT COMMITMENTS
In addition to choosing partners that share these environmental values, Salomon intends to realize the following event-related sustainability goals by 2025 and to support the events it sponsors in achieving them:
· Water protection by avoiding overconsumption and pollution
· Clean energy sourcing by switching, wherever possible, to renewable energy
· Responsible sourcing through re-usable and sustainable event materials (such as marking flags and banners)
· Creating responsible race packs by sourcing eco-friendly, local, fair and offering the opportunity to refuse the pack in lieu of a donation to an environmental cause paid by Salomon
· Waste management through re-use, recycling and reduction
· Banning plastics such as bags, trophies, gifts, bottles and glasses
· Responsible catering through the sourcing of local, seasonal and organic food with a vegan option
· Optimizing event transportation by offering low-carbon transportation and promoting soft mobility
· Communicating responsibly by banning helicopters for filming and the promotion of events
· Offsetting event carbon emissions and offering a travel carbon-offset option for participants during their ticket purchase
· Protecting natural habitats through environmental assessment, preservation work and controlling the impact of participants through crowd-size moderation (using start waves at races and through environmental protection education during races)
· Identifying a sustainability manager for each event and briefing volunteers on the event's sustainability
· Promoting diversity and inclusion by supporting equal treatment and balanced split of women and men in races, by training race directors on diversity and inclusion, and by promoting diversity and inclusion among race staff and promoting the accessibility of events
· Engaging in dialogue with international federations and series organizers to optimize race calendars
ATHLETE-RELATED COMMITMENTS
Also by 2025, Salomon is committed to achieving the following actions related to its international athlete team:
· Measuring the individual travel carbon footprint of each international athlete
· Reducing by 30% the collective travel carbon footprint of its international athletes by adapting professional travel plans to reduce impact, such as favoring longer stays to multiply activations when travelling long distances
· Offsetting the collective travel carbon footprint of its international athlete team by 2022
· Encouraging greater participation in key local events near brand epi-centers
· Reducing the amount of equipment used by each athlete by estimating needs, re-using and donating used gear to other athletes, and refusing a racer pack unless it's needed
· Caring and repairing athlete equipment
· Protecting the environment by doing no harm to natural sites during sports practice (no waste, no degradation)
· Promoting an environmentally friendly lifestyle by adopting ecological habits as much as possible
· Raising awareness by sharing, on a regular basis, theirs and Salomon's efforts towards reducing environmental impact
· Supporting communities in the effort to limit their environmental impact
· Creating a diverse team of athletes across gender and nationality
· Supporting women athletes in their career goals and being advocates for women's empowerment through sports
"In the immediate future, we will be working with the organizers of Salomon-sponsored events globally to measure and reduce their carbon footprint," said Piednoir. "Currently, we are measuring and working to reduce the carbon footprints of our international athletes, which will continue throughout the year. It's important to remember that while many of these efforts have already begun, these are long-term goals that will continue on past 2025."