COROS announced as Official GPS Watch Partner to XNRG Events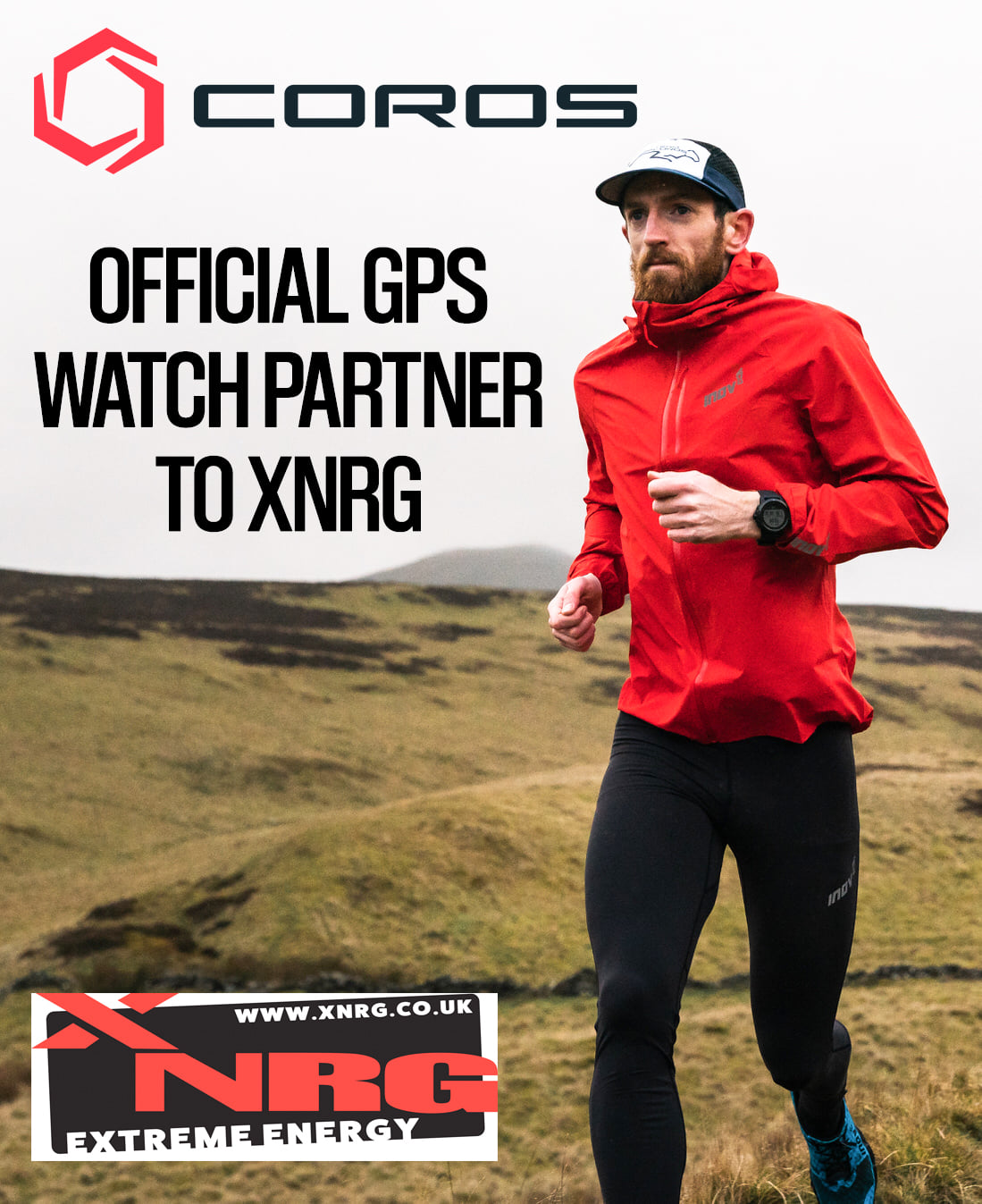 COROS Wearables Inc., makers of performance endurance sports wearables, announced today that they are the Official GPS Watch Partner to the ultra-marathon events organiser, XNRG Events.
As part of the partnership, COROS aims to create a seamless and natural customer journey for first-time athletes thinking of competing in their first ultra-marathon. The partnership will also seek to benefit the more 'battle-hardened multi-day athlete', with the potential addition of future events as well the offering of prizes to race winners, event support, and perks for mutual partners.
Northern Europe Market Manager for COROS, Ben Clark said, "Partnering with XNRG will help to increase our foothold in the ultra-running community by ensuring that athletes can continue to attend some of the best events in the industry whilst also wearing a product that has been exclusively designed with them in mind. Our customers value having the best tools for the job, and what better way to test them than by going to compete in some of the best ultra-events the UK has to offer!"
Neil Thubron, owner of XNRG said, "We are excited to announce our working relationship with COROS as we are always looking for quality brands to partner with that will add value to our XNRG community. COROS is the perfect technology for our long-distance single-stage and multiday competitors, boasting great functionality and amazing battery life."
ABOUT COROS WEARABLES COROS
is a performance sports technology company that helps athletes train to be their best. For COROS it's all about outdoors, mountains, and a passionate active lifestyle. We combine high-grade hardware with innovative technology to provide endurance athletes with the gear they rely on in the world's most extreme environments. Advanced technology with an efficient and intuitive user experience is at our core – when you use a COROS product, you know you are getting a tool that has been designed, tested and perfected for the athlete, by the athlete. COROS users have set World Records and been to the highest point on earth, pushing our products to the extremes. At COROS, creation and innovation are never-ending. Our customers, the athletes make COROS – be a part of our community @COROSGlobal + @COROS_UK on Facebook, Instagram and LinkedIn.
ABOUT XNRG
XNRG's mission is to help people challenge themselves and breakthrough their mental and physical barriers, whilst providing peace of mind with expertly run events, going the extra mile for every competitor. Our heartland is multi-day endurance events; we originally started to help people training for the world's toughest desert footrace, the Marathon Des Sables. Today, we welcome hundreds of competitors across our events, from single day ultra-marathons to multi-day events.
Our business is built on 3 values – High-Quality Challenging Events, A Fun Environment, We lead with Safety first.