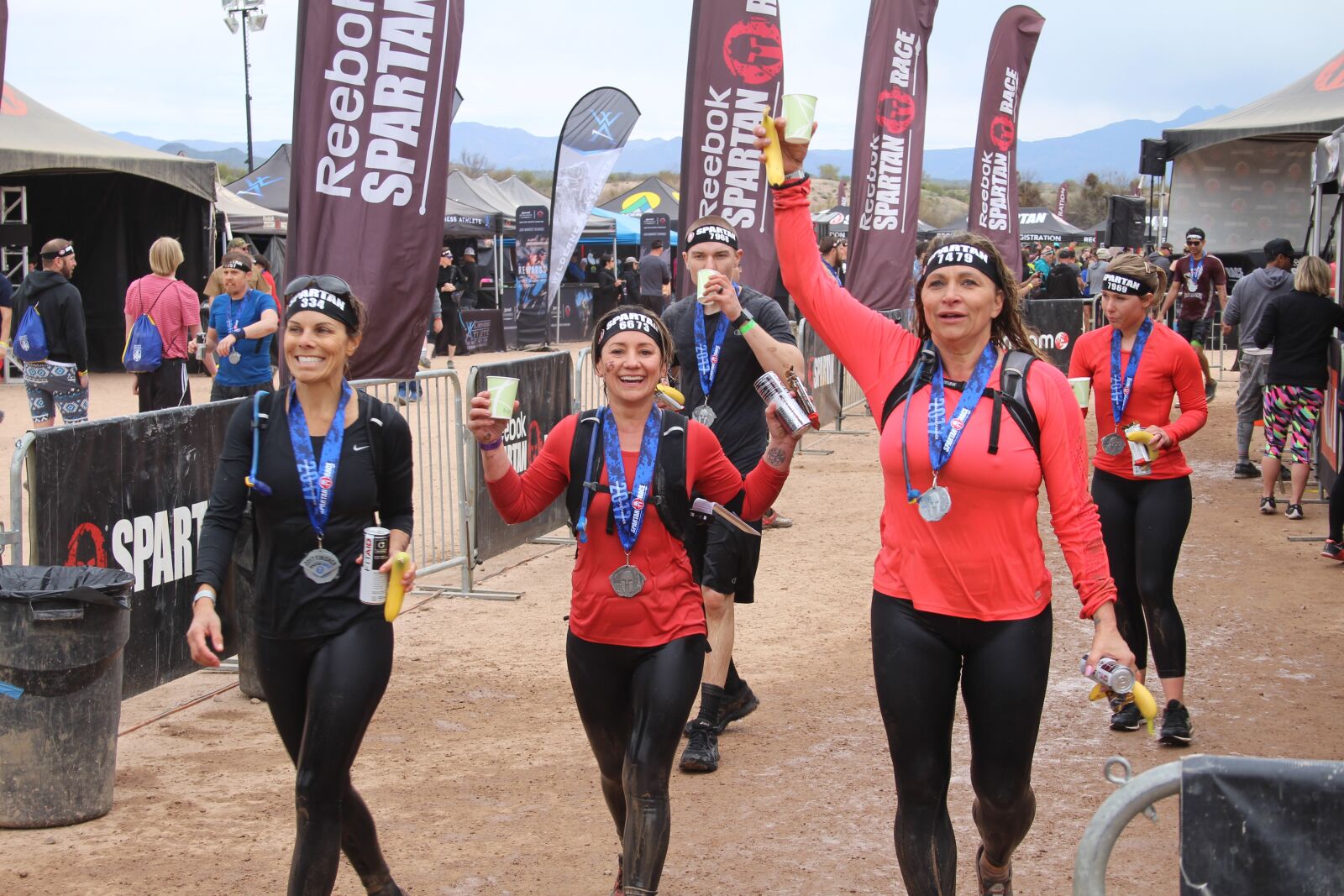 Ultramarathons aren't for beginners – training to go an ultra's distance of at least 26.2 miles will take some serious commitment. A Healthline article details how it can take up to six months to prepare for these marathons. This is why it might surprise you to know that some celebrities, despite their busy schedules, have taken this challenge on successfully. Here are some of them:

Sophie Raworth

Video:
Sophie Raworth is the main presenter of the BBC News at Six and the deputy presenter of the BBC News at Ten. Despite her fast-paced work in the field of journalism and broadcasting, she continues to be an impressive marathon runner.
Raworth has completed all six World Marathon Majors, and has run fifteen other marathons as well. She has also finished three ultramarathons, including the Marathon des Sables. This is a 150-mile ultra in the Sahara desert and is known as the hardest foot race on Earth. Raworth wrote about her experience on the
BBC
, describing it as 'the toughest – at times hellish – but most wonderful, rewarding experience' she ever had. After all, this specific ultra requires runners to carry enough food and water for the week, as well as other supplies such as a sleeping bag, compass, venom pump, and whistle.
Gordon Ramsay
Video:
Gordon Ramsay is a popular celebrity chef and restaurateur. He ranks high among Michelin star chefs, currently holding seven stars across four restaurants. He's also well-known for his fiery personality on TV, as well as now being a travel presenter.
Foxy Bingo
details how he is part of Gordon, Gino & Fred: American Road Trip, a food and travel show where the three hosts, especially Ramsay, show off their competitive sides. The site highlights this by reporting on Ramsay's annoyance that his fellow host one a competition.
Outside of entertainment and food, the celebrity chef has put this competitive nature to good use.
Ramsay
became a runner and triathlete in order to keep his health in check. He did his first marathon in 2001, and he struggled to finish. But with hard work and time, he has since greatly improved. In fact, he has run the Comrades Ultramarathon in South Africa, even considering it as his best run as he was able to also see amazing parts of the country.
Jonny Lee Miller
Video:
Jonny Lee Miller achieved early success as Simon 'Sickboy' Williamson in Trainspotting. He received a London Film Critics' Circle nomination for Actor of the Year for his role as Graeme Obree in The Flying Scotsman. He received Satellite Award nominations for Best Actor for his roles in the BBC costume drama, Emma, and in the CBS crime drama, Elementary.
He has also run several marathons, including an ultra on behalf of Jonah's Just Begun. This is a non-profit organisation that raises money and awareness for Sanfilippo – a disease affecting an estimated 1 in 250,000 people worldwide.
Ultramarathons can seem overwhelming. However, with enough preparation and a bit of dedication, you'll surely be able to achieve what these celebrities have.
James Young
provides some tips for running your first ultra.