Written by Neil Bryant for the URC
I have had many Petzl headtorches over the years and am generally very happy with them. They are not always perfect, but that is due to their constant evolution as they try to improve and rethink everything about the simple headtorch.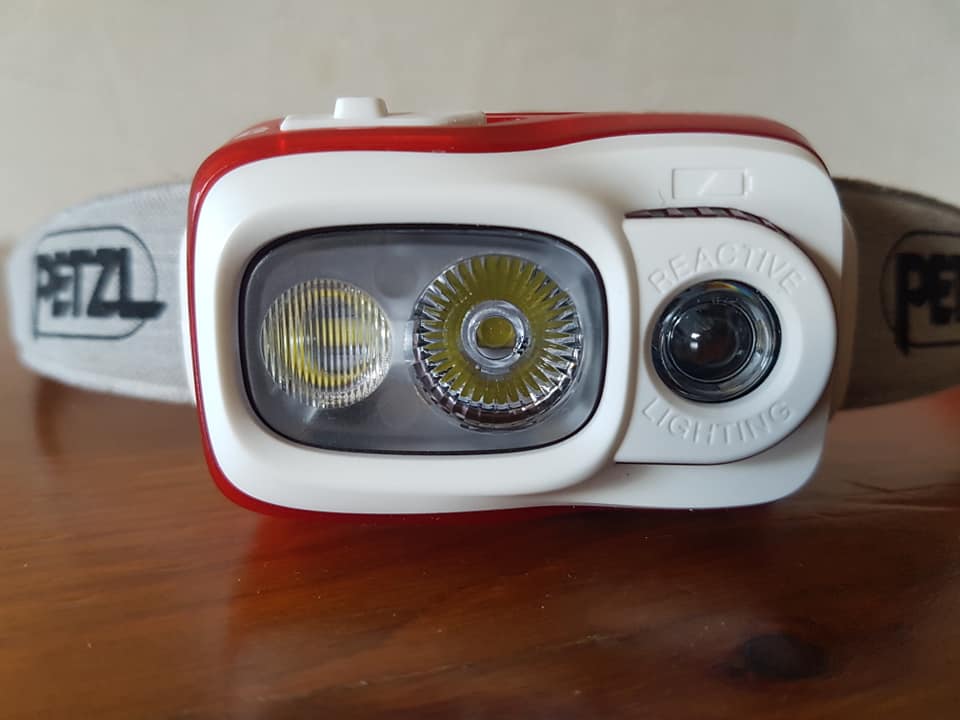 The Swift RL is compact and weights a measly 100g. Don't let its slight size fool you into thinking it won't have the guts to light up the trails, as it has a max output of a whopping 900 lumen! The battery is all part of the light unit on the front of the head, and this is all held in place with a brilliant, innovative strap.
There are three powers in two separate modes. Standard mode, and Reactive mode. I have a few other of Petzls' torches that uses Reactive technology, and have to say it is a brilliant system. For those that don't know, it has a sensor in the front, that recognises that objects are close so dims a bit, but when you look up the trail the power automatically goes up. It is really great for not blinding people, for saving some battery, for looking for landmarks etc. It can struggle in rain and fog, but that is easily remedied by switching to Standard.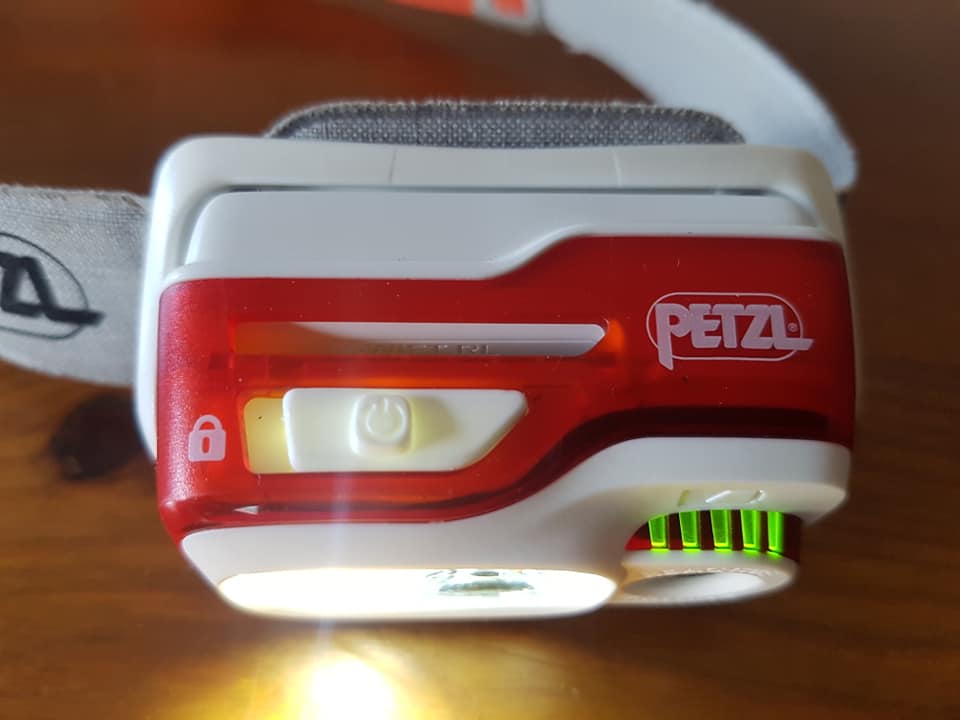 It is operated with one button, which you can lock for stowage. It is simple and intuitive to use.
Power is provided by a 2350 mAh Lithium Ion rechargeable battery. There is no option to use normal batteries. I have two of these batteries which is plenty enough power to get me through anything I would do now. To recharge takes around 6hrs which seems long to me.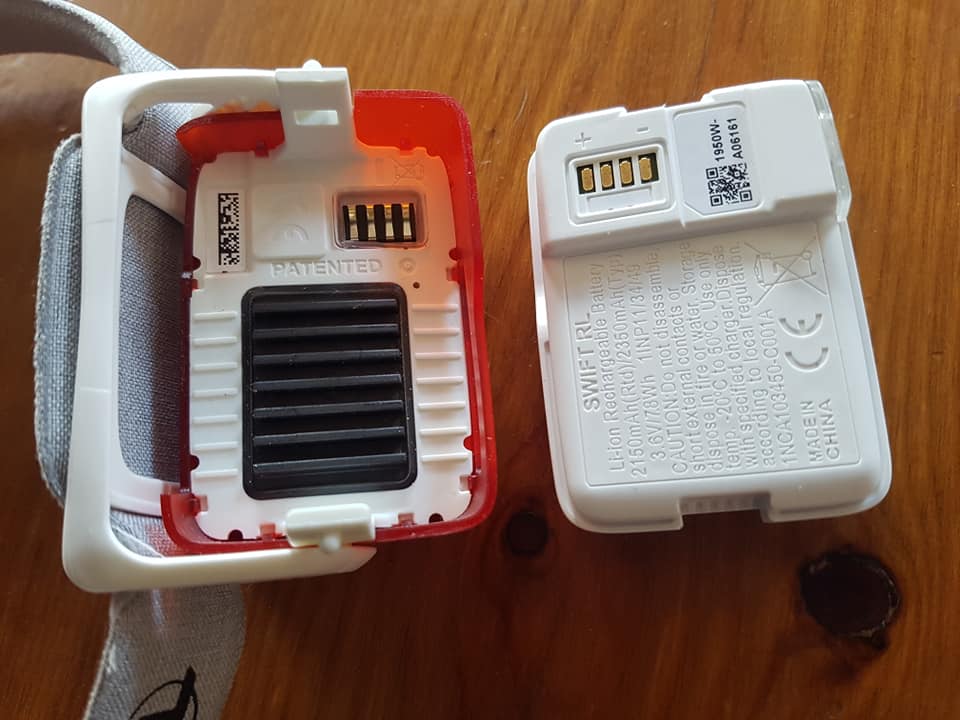 You just need a micro USB cable to charge it which is great as it is pretty standard. It is the same as my phone. To remove the battery, you need to swivel the light around 180 degrees and the pull away the two clips to release it. It is a bit fiddly and I would imagine that it could be a pain to have to do mid race in the dark in bad weather while tired. Something less fiddly would be better.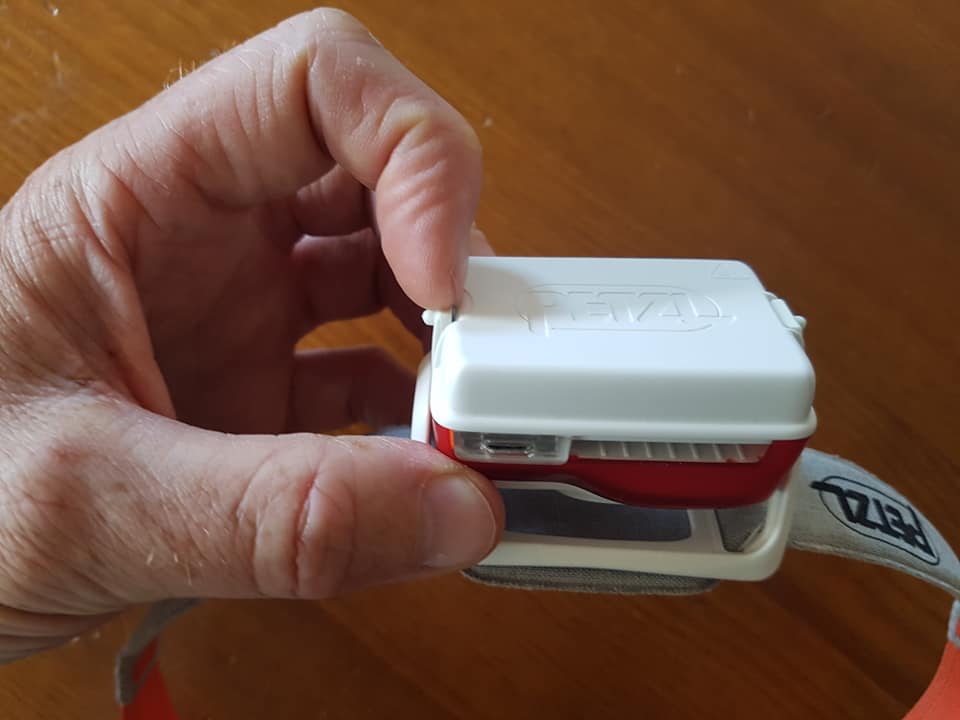 Now on to the best piece of innovation on the Swift RL, in my opinion, the strap. It is a very clever, yet simple system. You just put it on your head, and adjust by sliding the two plastic sliders together to make it tighter, or pull apart to tighten it up. Very quick, not at all fiddly, light and doesn't get all tangled up when you are not wearing it as it is so simple. I really liked the Nao strapping system as it is very clever and comfortable, but a little too over-engineered for my liking, and on more than one occasion, I have got it in a bit of a tangle. The Swift system is far superior to the Nao (though the Nao has the battery on the back).
There is also a simple power gauge that consists of five green LED's that light up for a few seconds after turning on and off. I assume each LED represents 20% power, so can give you a half decent idea of the battery condition.
I don't normally do much running that calls for a headtorch, but over the last few months, the best time to run has been after getting the kids to sleep, so the Swift has been getting more use! It gives a powerful diffused white light which easily lights up the trails enough, even the most technical are lit up like it's daytime. The reactive beam is really powerful when looking up and checking out the trail ahead. Personally, my lighting needs are met. For me, the lighting technology has come so far now, that the improvements can be only improved with battery size/life, the comfort of the torch on your head and how well it is packed away. The battery is small and light. To carry a spare is no problem. Of course, smaller would be better, but this will come with time as the technology improves. The comfort of the Swift is brilliant. It is just brilliantly simple to put on and adjust. I also double the strap up and put it around my upper arm for when I run in the evening before it gets dark. It even feels comfortable there.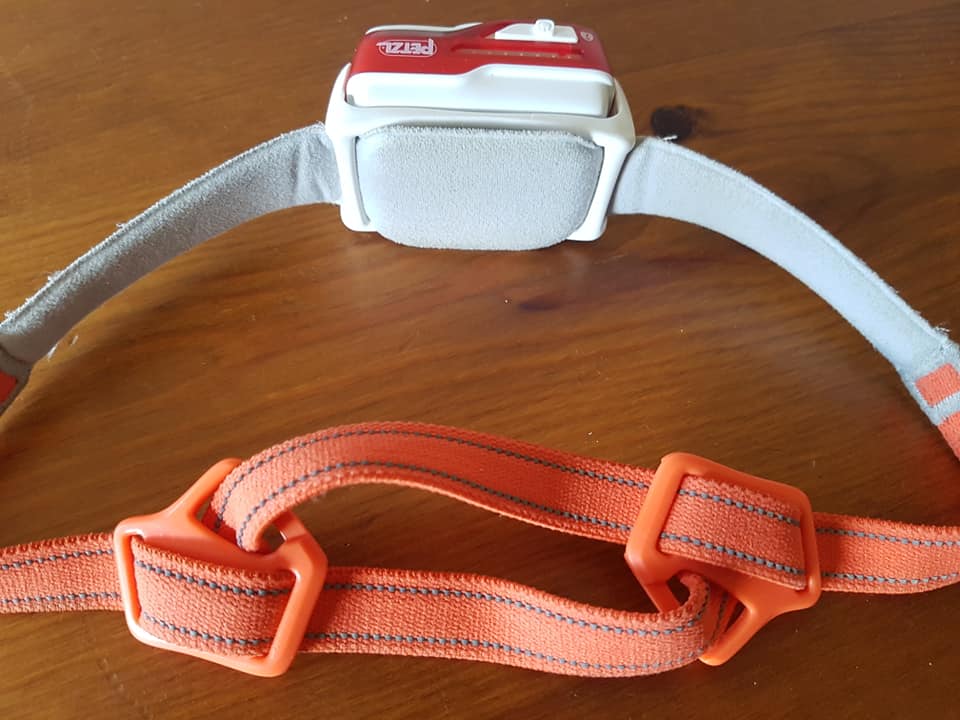 To summarise, this is a seriously impressive head torch, that shines (sorry!) on so many levels. It is light, powerful, comfortable and at £72 it is a decent price for what you are getting, though the spare batteries are around £35. I find the battery release catches a bit too fiddly and some people would prefer it if it accepted AAA batteries as well, but overall, this is now my everyday torch. Now Petzl have just released a new model, the IKO Core which also looks innovative...
If you are considering purchasing the Petzl Swift RL, then please consider buying it through the following link as a small proportion will go back into the URC. Thanks.