Written by Neil Bryant for the URC
I feel very lucky to have got my hands on a Gecko race vest courtesy of Montane. My only previous experience with Montane vests was a few years ago, I had what I think was the Fang, though I'm not sure. It had the hard bottles that didn't fit in pockets at the front, but had a string type external strap system. It seemed great, but It only came in one size at the time, and it was too big for me. Montane have continued their research and development into mountain and trail running gear and the whole range is looking very impressive now. When I first read about the new Gecko vest, I was excited to see something small and stretchy looking with a miniscule weight of sub 200g! Plus, it came in two sizes! I couldn't wait to take it out.
Up till now, I have mostly used a variety of Salomon vests. They are a brilliant design and though there are some sticky zip issues, and my poor arm flexibility makes it difficult to reach the pockets, as far as I'm concerned, they are the benchmark of race vests.
So, what features are there on the Gecko?
Three narrow stretch harness straps, which you can move up and down the chest in numerous positions to get that perfect fit.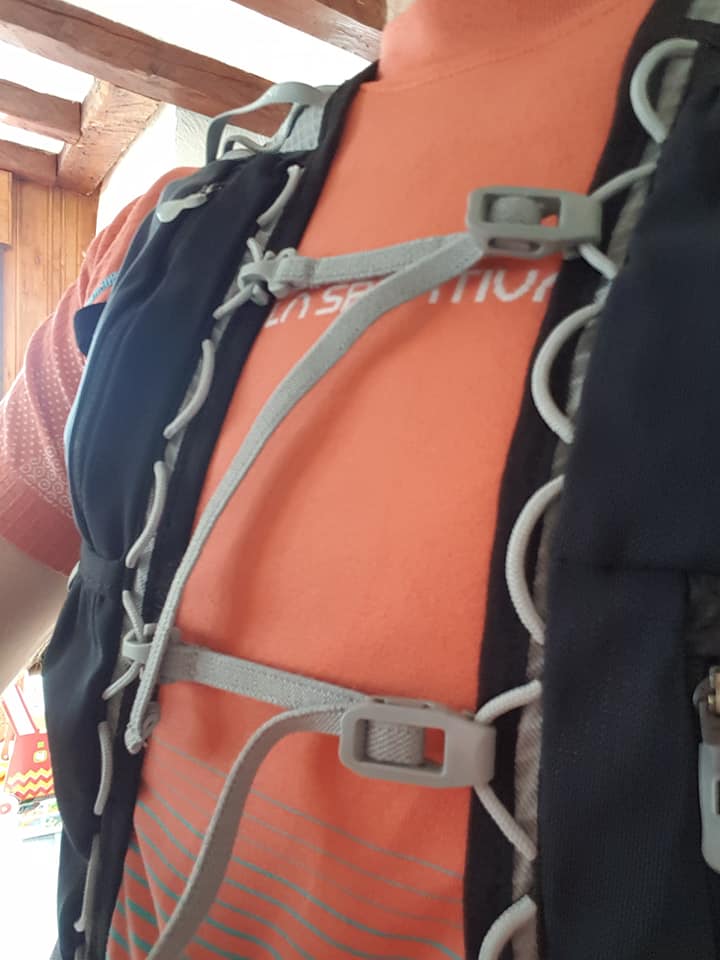 Underarm pole attachment straps.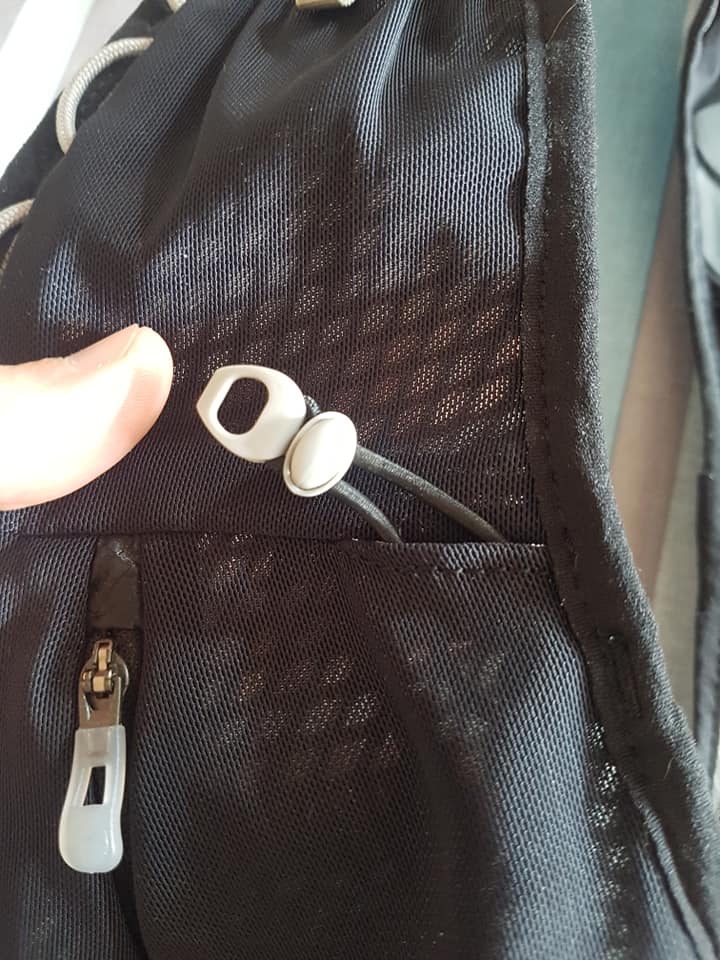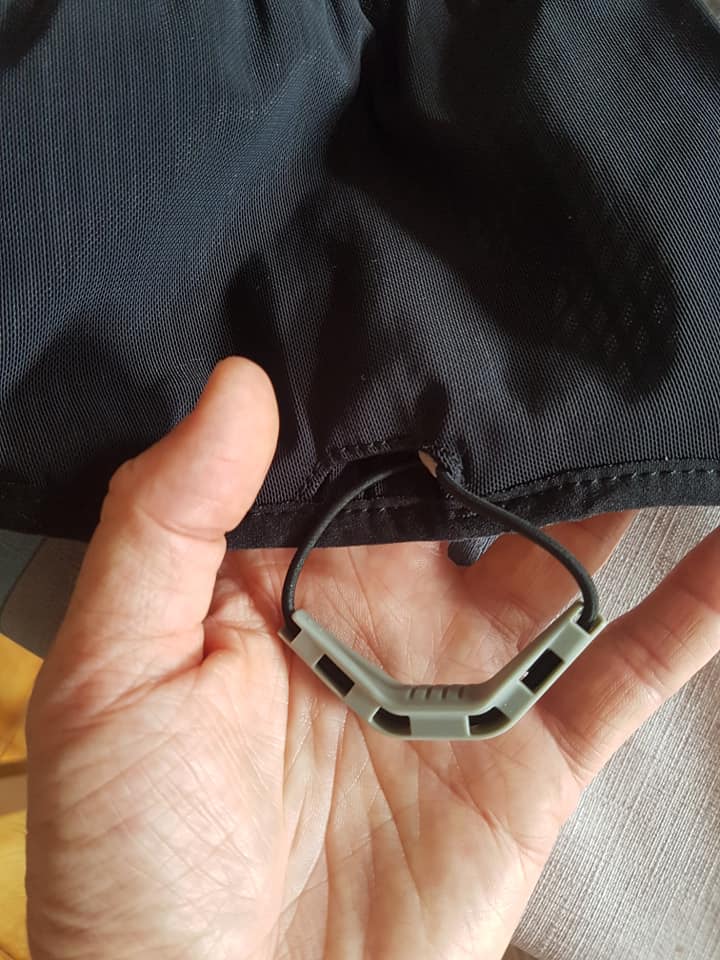 1 x large stretchy pocket on the back.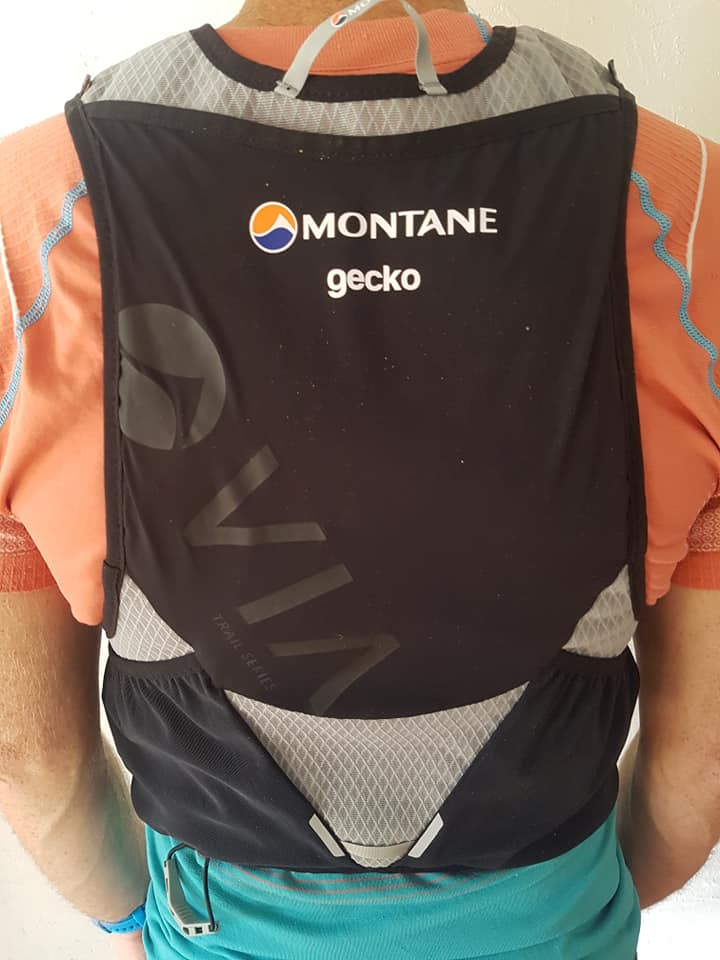 2 x large stretchy side pockets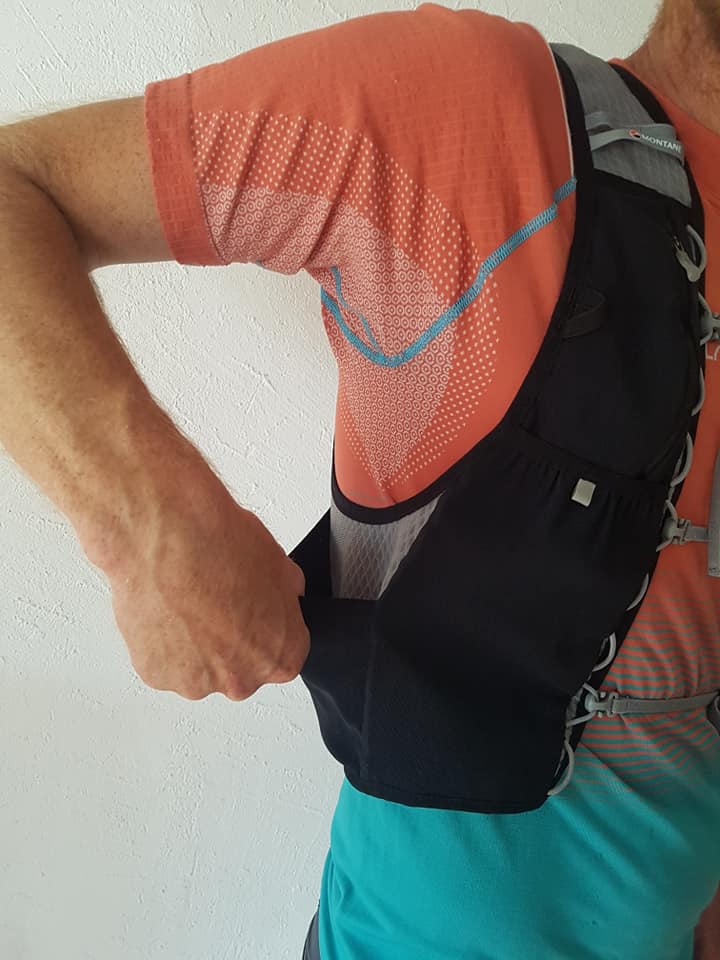 Then there is the storage on the front of each shoulder strap which is different on one side from the other.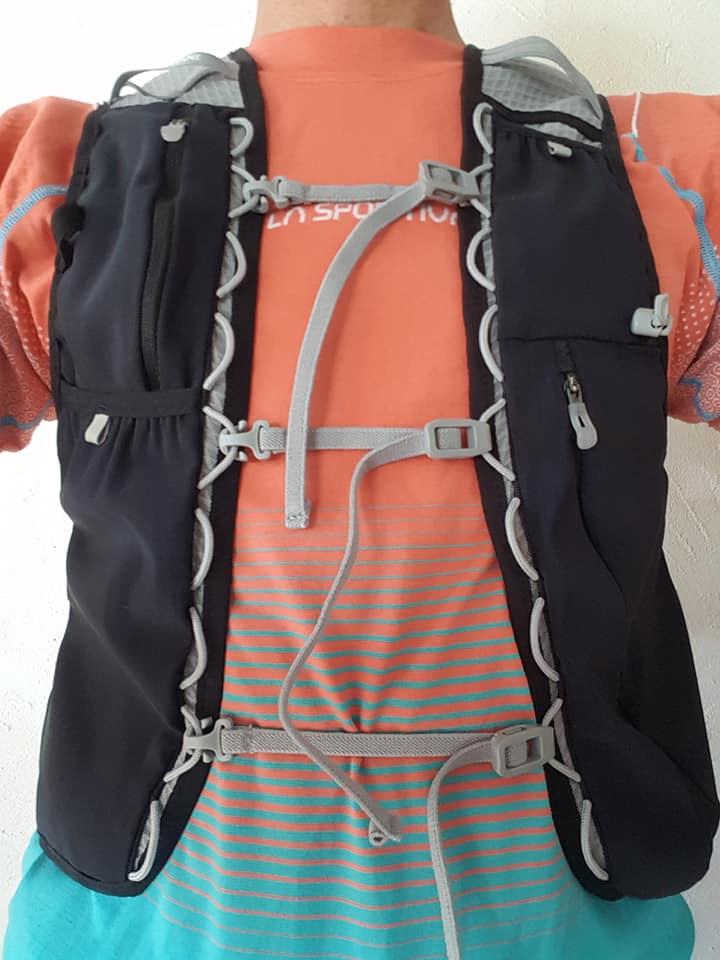 Front left has - 1 x largish stretchy zipped pocket, 1 x small stretchy pocket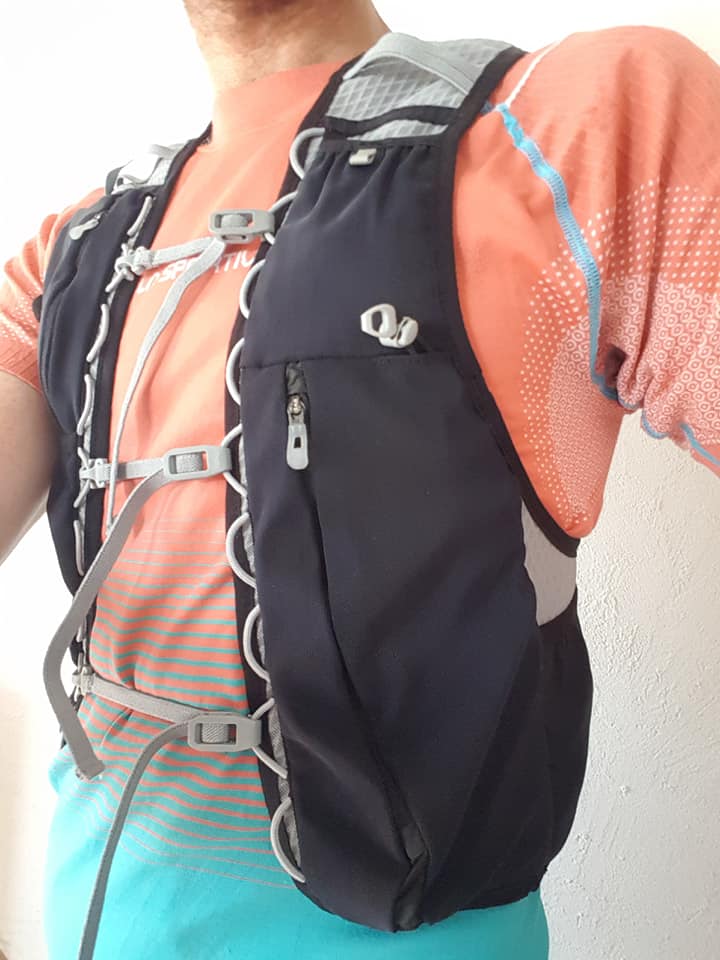 Front right has - 1 x medium stretchy zipped pocket, 1 x deep stretchy pocket (ideal for 500ml soft flask.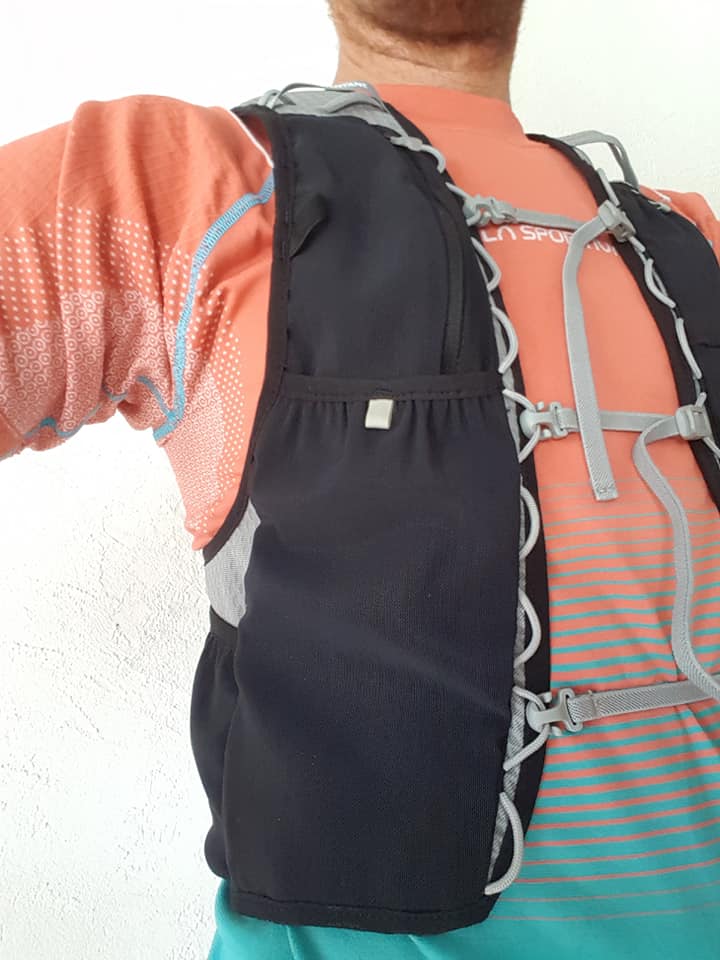 There is also a whistle tucked away in one of the pockets.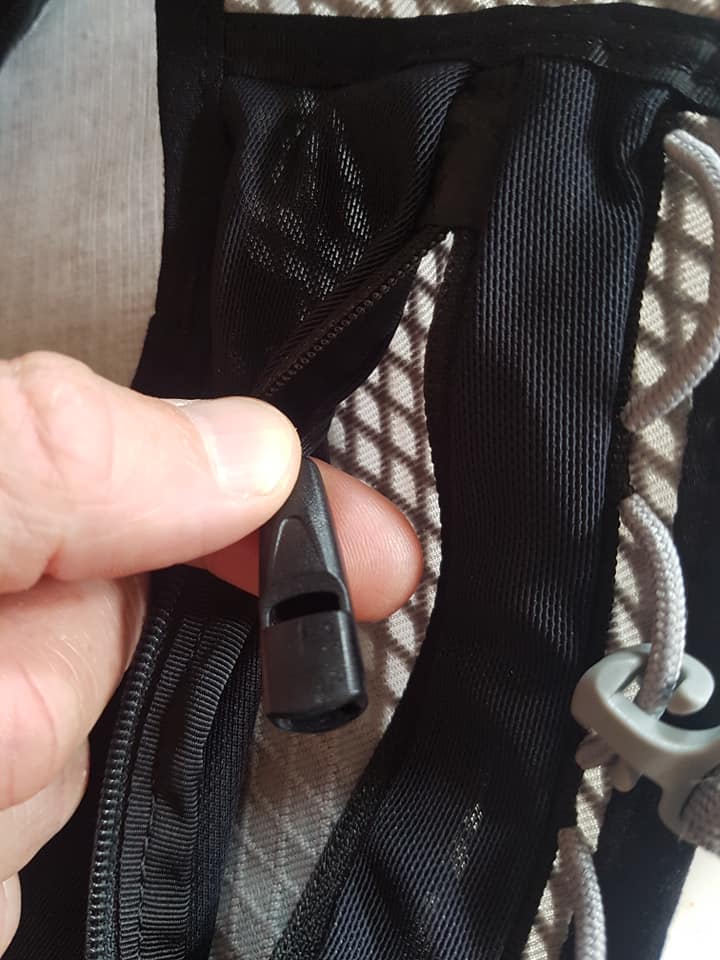 The whole of the inside of the vest is constructed with CONTACT Flyte Mesh which is supposed to be really breathable, and as you tend to sweat buckets whilst wearing a vest (or is that just me!) the whole thing has been treated with Polygiene which will stop it smelling too much and therefore should mean less washing!
Montane says this about the Gecko :
The unisex VIA Gecko Vest is the ultimate lightweight race-day and training pack, designed for maximum efficiency and high-level performance. Combining just enough essential storage and POLYGIENE® permanent odour control, to help you push your limits and keep you there.
First impression
Once out of the packaging I slung it over my shoulders and played around with the straps till it felt comfortable. The three chest straps can be removed individually using a twisting action which releases it from the string loops and can then be repositioned up or down. It all felt secure and the straps seemed good. Compared to my Salomon pack, the pack seemed longer in the body. This could perhaps move the side pocket openings a little lower, making it easier to reach now.
The build quality looked great and it felt comfortable, but, I was stood indoors and there was nothing in the pack. Let's run!
Trail testing
The Gecko doesn't come with flasks, so I used my two 500ml Salomon/Hydrapac soft flasks. I slid one Salomon 500ml softflask into the front right pocket, which is what it is designed for. It is low down so unlike my salomon which holds it higher, I couldn't drink from it without removing the flask first. I always carry my phone which currently is a Saumsung Galaxy S7. It is not a particularly large phone, so fits perfectly in the zip pocket above the bottle. I often just carry one bottle so currently I had two heavy items on one side. Now, if I was packing for a race, I would be carrying a lot more gear and would be able to pack out the other pockets and even the weight out a bit, but for a two hour run there isn't much more other than the waterproof jacket which stows perfectly in the large rear packet. I always have an emergency torch in my vest as they are so small and light now. I carry the Petzl Bindi, but this is nowhere near enough to make any real difference to the balance. I guess I need to experiment more, and maybe even carry something else to balance things out a bit. My current preference is to have the same bottle pocket on the left as there is on the right. My second flask does fit in the zip pocket, but it isn't great.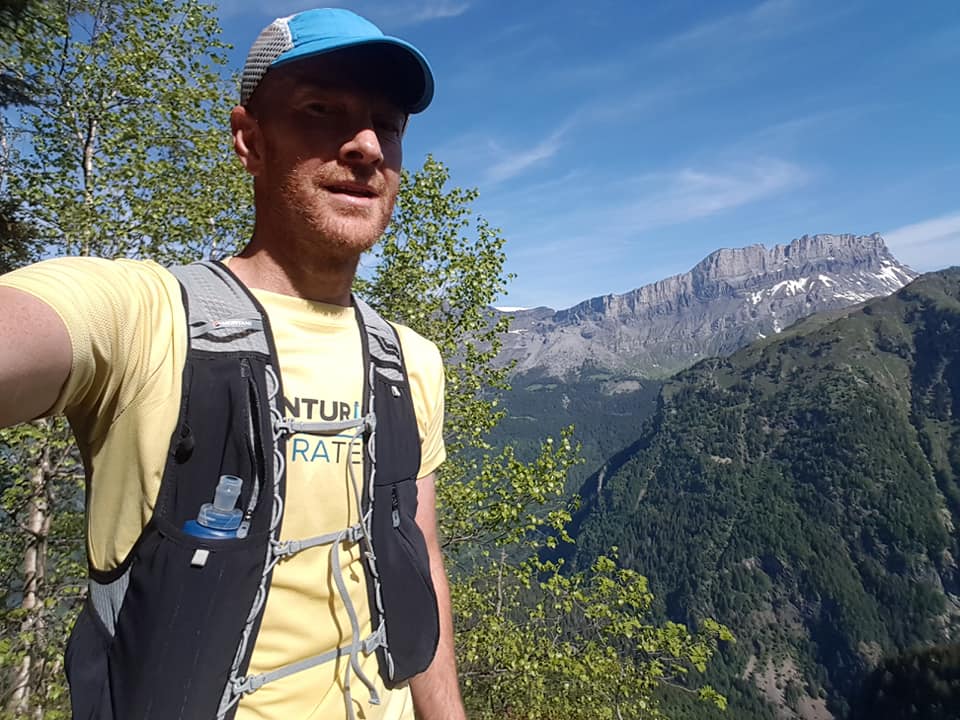 Once I got running though, the balance issue was minimal and hasn't caused any adverse effects other than some mild annoyance. The shoulder straps felt fairly high up my neck which I was concerned would rub, but there has been none yet. In fact, the vest is very comfortable. I really like it. None of the edges seem sharp or dig in and the chest straps keep everything feeling comfortably tight. Which brings me onto my minor niggle with the chest straps. When bouncing around quite a bit, while descending for a while, they were shaking loose. So every 15 minutes or so, I am giving a quick pull on each of the straps. I think I could fold the excess strap back on itself and thread it through which would probably prevent this, but then it would be harder to adjust (if I put on a jacket and needed it larger).
I love the variety of pockets and the fact there are two zipped, and therefore secure, pockets. The side pockets, as I hoped, are easily accessible and the rear pocket is a great and practical size. The configuration, as mentioned before I am not massively happy with, but I am also still hopefull I can make it work.
The whistle makes a whistle noise, so no complaints from me there.
The pole carrying system. I never got on with the Salomon one and so never used them. I was hopeful for this one, so when I peaked the first mountain and then turned and faced the descent, I folded my poles and attached them. I have some Leki poles which are aluminium and around 10 years old. They are not the lightest things around by far, but certainly not that heavy. Anyway, as soon as I started running down the trail, the bounce was quite extreme. I stopped and had a look whether there was any adjustment I could make but failed to see anything that would improve things. I continued to run and five minutes later I removed them and carried them instead. For me with my poles, they were useless as the bounce was just too much. I would love to hear other peoples take on this as I can't help but feel that I have not got it right. Maybe I need lighter poles?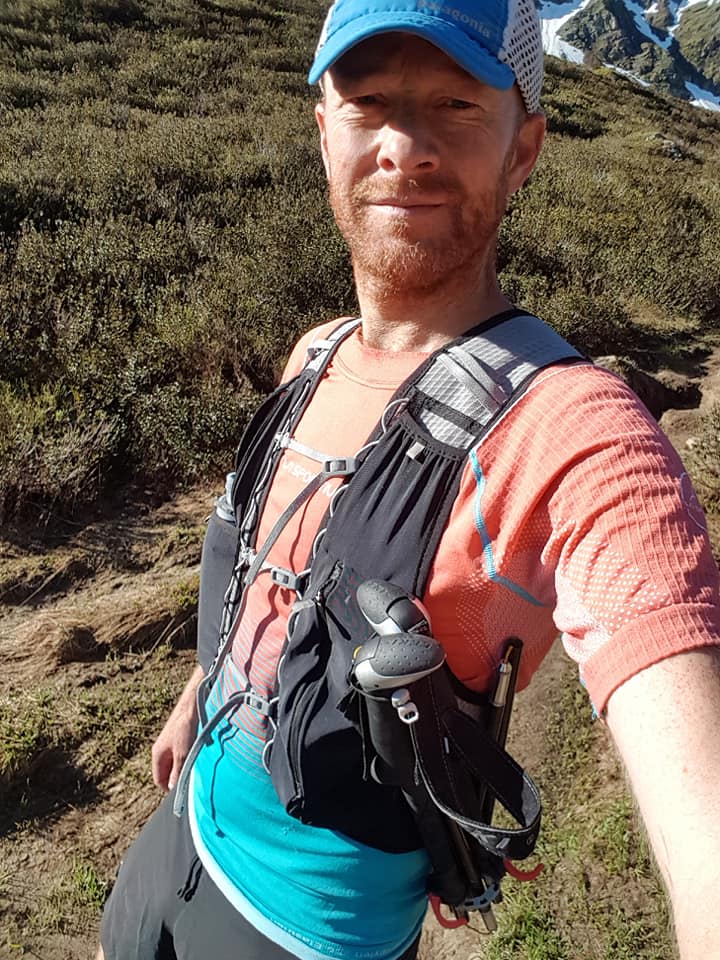 Final Thoughts
So, I wouldn't say it's perfect, but overall it is a great vest. The niggles are minor for me, It fits well and is very comfortable. The pockets are easy to reach and there are two zipped pockets, providing plenty of space for valuables. Something else which I should mention, is the cost. At £70 the Gecko really seems very well priced and hugely competitive. I am racing in a few days, and I have decided to wear the Gecko. That's is how happy I am with it! If you are in the market for a new lightweight race vest, then the Gecko is definitely worth a look.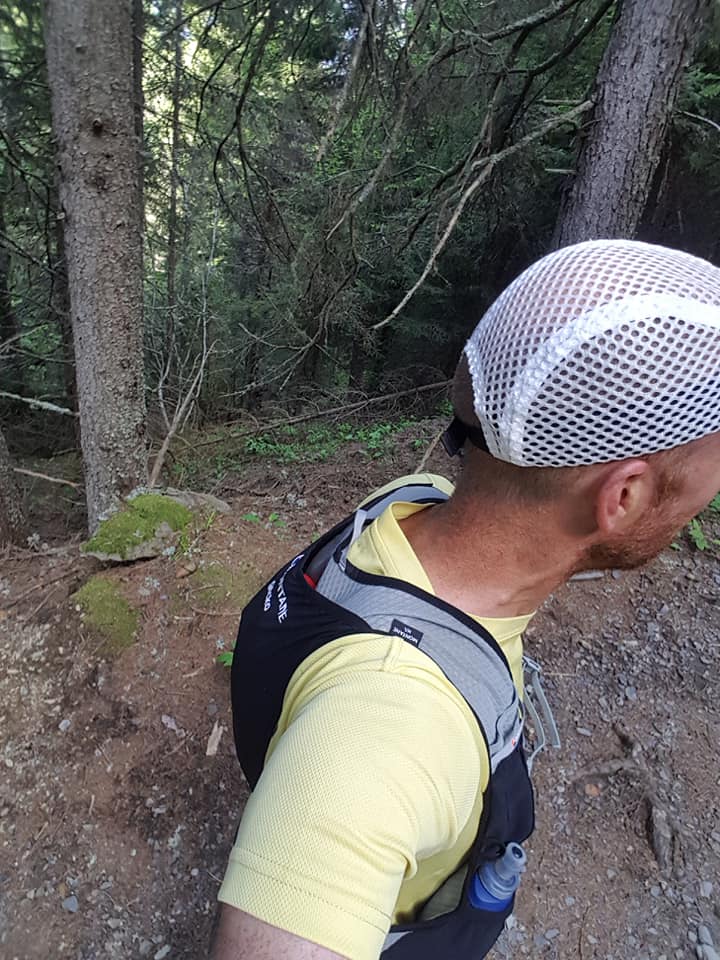 Now if it would just rain this Summer, so I could test the Montane Minimus Stretch jacket that would be great thanks!