I wanted to design some kind of test that would demonstrate how the shoe feels. How does it flex? How stiff is it? Of course this is something that we could all have very differing opinions over, so a simple test was needed that would enable a comparison between shoes. I will say now that this is most certainly not a totally serious test, but it may well give you an idea if you want to know how a shoe compares to one you already own. A little bit of fun and possibly a little use before you make that purchase.
The Test
It's simple. I take my digital bathroom scales, and I stand a shoe (brand new) on it's heel. I then push down on the toe till it has flexed around 90 degrees (as shown in the pictures). I then note the weight that is recorded and take a photo of the flexed shoe from the side to demonstrate the flex i.e. how the sole flexes. From the toe or further back. The shoes weight is subtracted from the weight to give a final score.
All results will be colated here firstly in a table for easy comparison, then below individually with the picture of each shoe going through the test.
If you would like to see your companies shoes go through the flex-test, please contact me at This email address is being protected from spambots. You need JavaScript enabled to view it.
Thanks to Martin at the Aviemore branch of Ellis Brigham for helping out with some of these.
| | | |
| --- | --- | --- |
| Brand | Model | Flex-Test Rating |
| La Sportiva | Mutant | 10.2 |
| La Sportiva | Helios | 3.0 |
| La Sportiva | Helios SR | 3.0 |
| La Sportiva | Anakonda | 3.4 |
| La Sportiva | Bushido | 6.0 |
| Scott | Kinabalu Supertrac | 6.7 |
| Scott | Trail Rocket 2.0 | 4.9 |
| inov8 | Race Ultra 270 | 4.9 |
| inov8 | Race Ultra 290 | 6.6 |
| inov8 | Roclite 282 GTX | 5.0 |
| inov8 | Roclite 295 | 3.8 |
| inov8 | Terraclaw 220 | 3.7 |
| inov8 | Terraclaw 250 | 6.8 |
| inov8 | Mudclaw 265 (Precision fit) | 5.2 |
| inov8 | Mudclaw 300 (Precision fit) | 5.1 |
| inov8 | Talon 212 (Precision fit) | 2.7 |
| inov8 | Talon 212 (Std fit) | 5.0 |
| inov8 | Talon 190 | 2.4 |
| inov8 | Roclite 286 GTX (boot) | 1.3 |
| The North Face | Ultra Endurance | 3.6 |
| Hoka | Speedgoat | 10.5 |
La Sportiva - Mutant
Flex-Rating - 10.2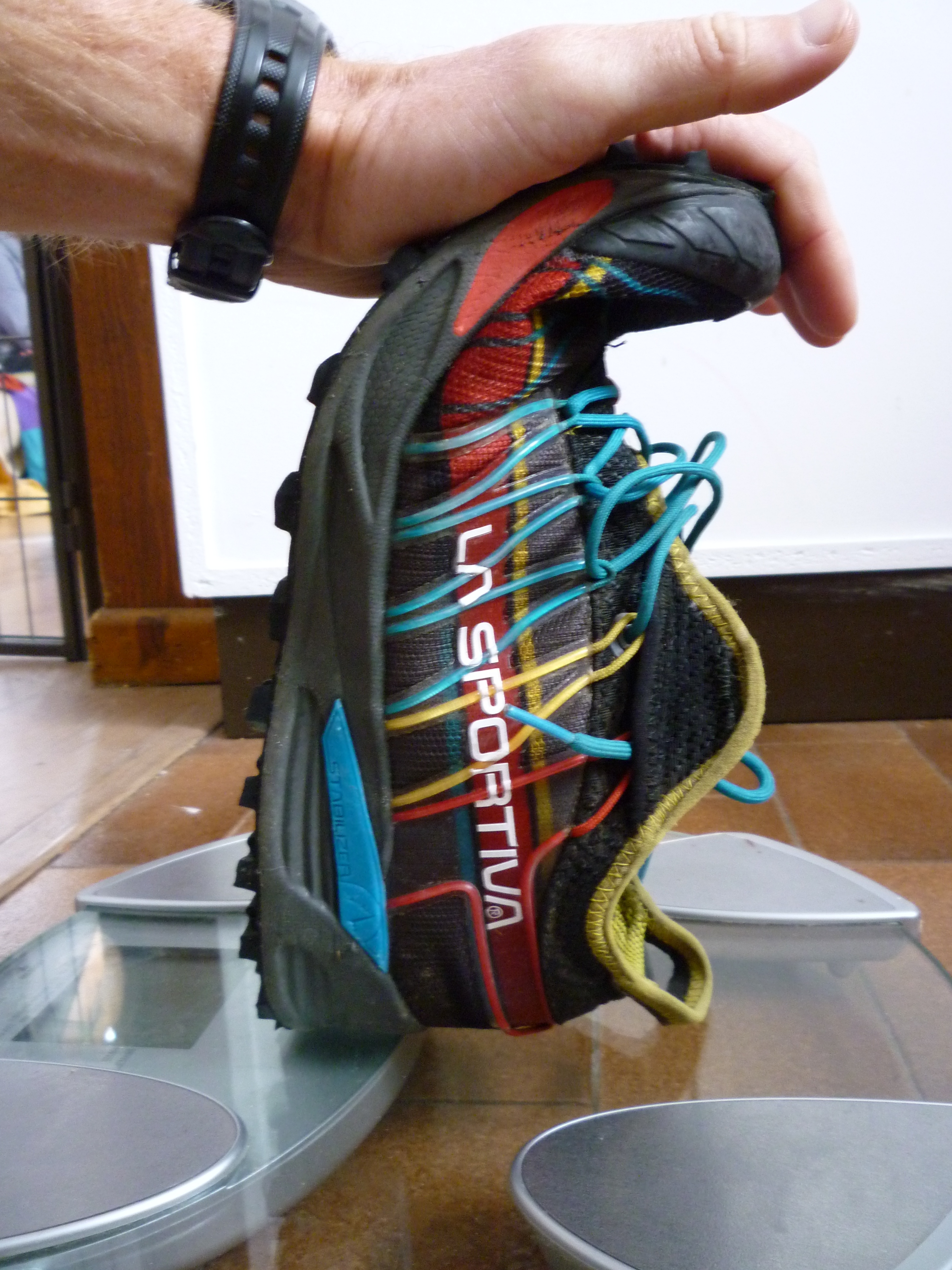 La Sportiva - Helios
Flex-Rating - 3.0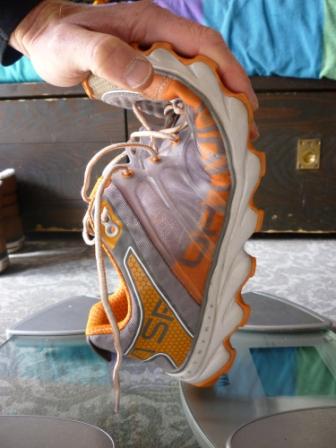 La Sportiva Helios SR

Flex-Rating - 3.0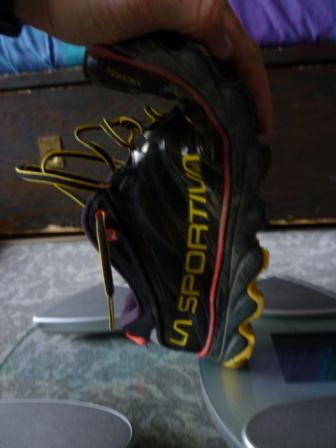 La Sportiva Anakonda
Flex-Rating - 3.4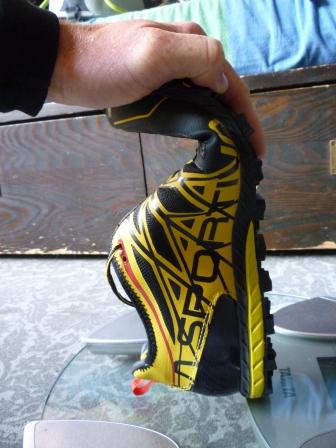 La Sportiva Bushido
Flex-Rating - 6.0
Scott Kinabalu Supertrac
Flex-Rating - 6.7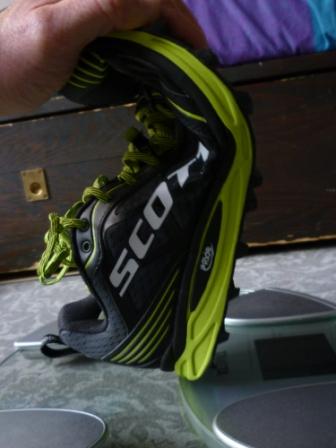 Scott Trail Rocket 2.0
Flex-Rating - 4.9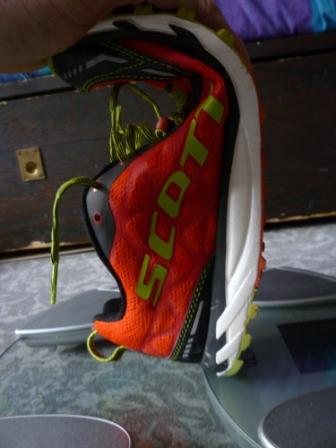 inov8 Race Ultra 270
Flex-Rating - 4.9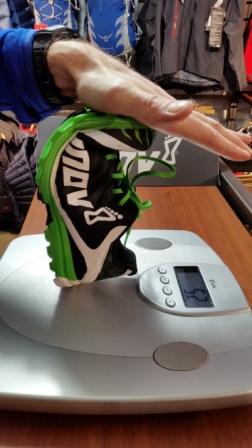 inov8 Race Ultra 290
Flex-Rating - 6.6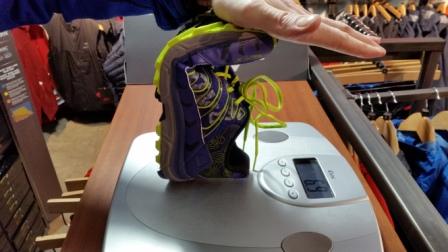 inov8 Roclite 282 GTX
Flex-Rating - 5.0
inov8 Roclite 295
Flex-Rating - 3.8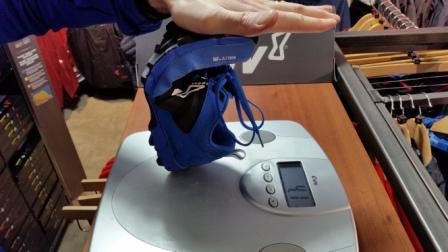 inov8 Terraclaw 220
Flex-Rating - 3.7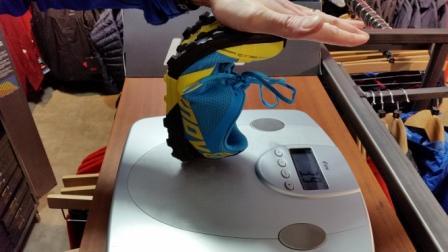 inov8 Terraclaw 250
Flex-Rating - 6.8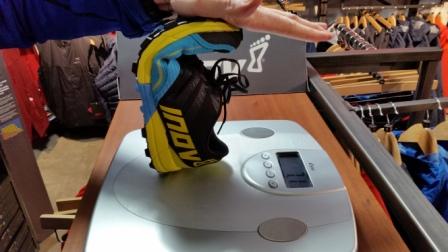 inov8 Mudclaw 265 Precision fit
Flex-Rating - 5.2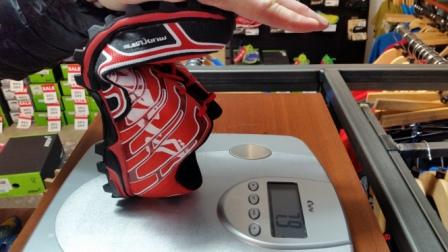 inov8 Mudclaw 300 Precision Fit
Flex-Rating - 5.1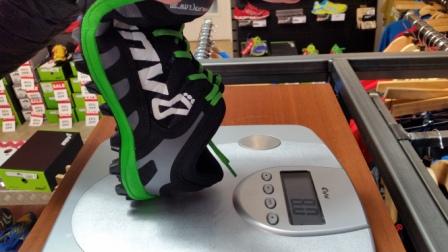 inov8 Talon 212 Standard Fit
Flex-Rating - 5.0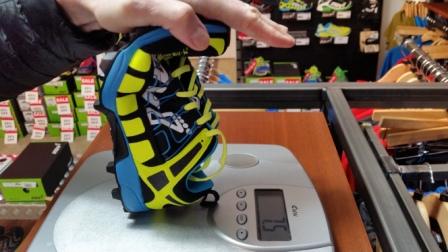 inov8 Talon 212 Precision Fit
Flex-Rating - 2.7
inov8 Talon 190
Flex-Rating - 2.4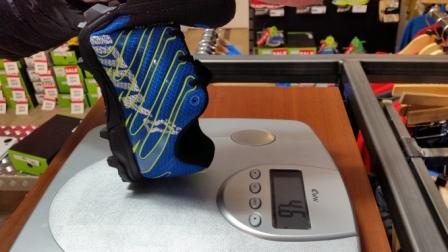 inov8 Roclite 286 GTX (boot)
Flex-Rating - 1.3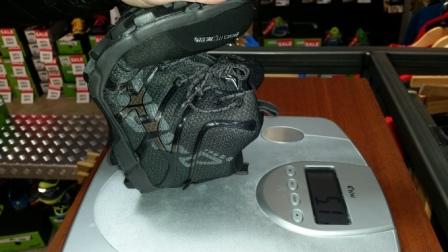 Hoka Speedgoat
Flex-Rating - 10.5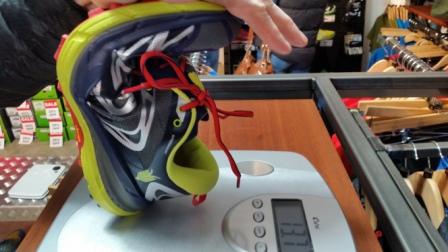 The North Face Ultra Endurance
Flex-Rating - 3.6