Written by Neil Bryant for the URC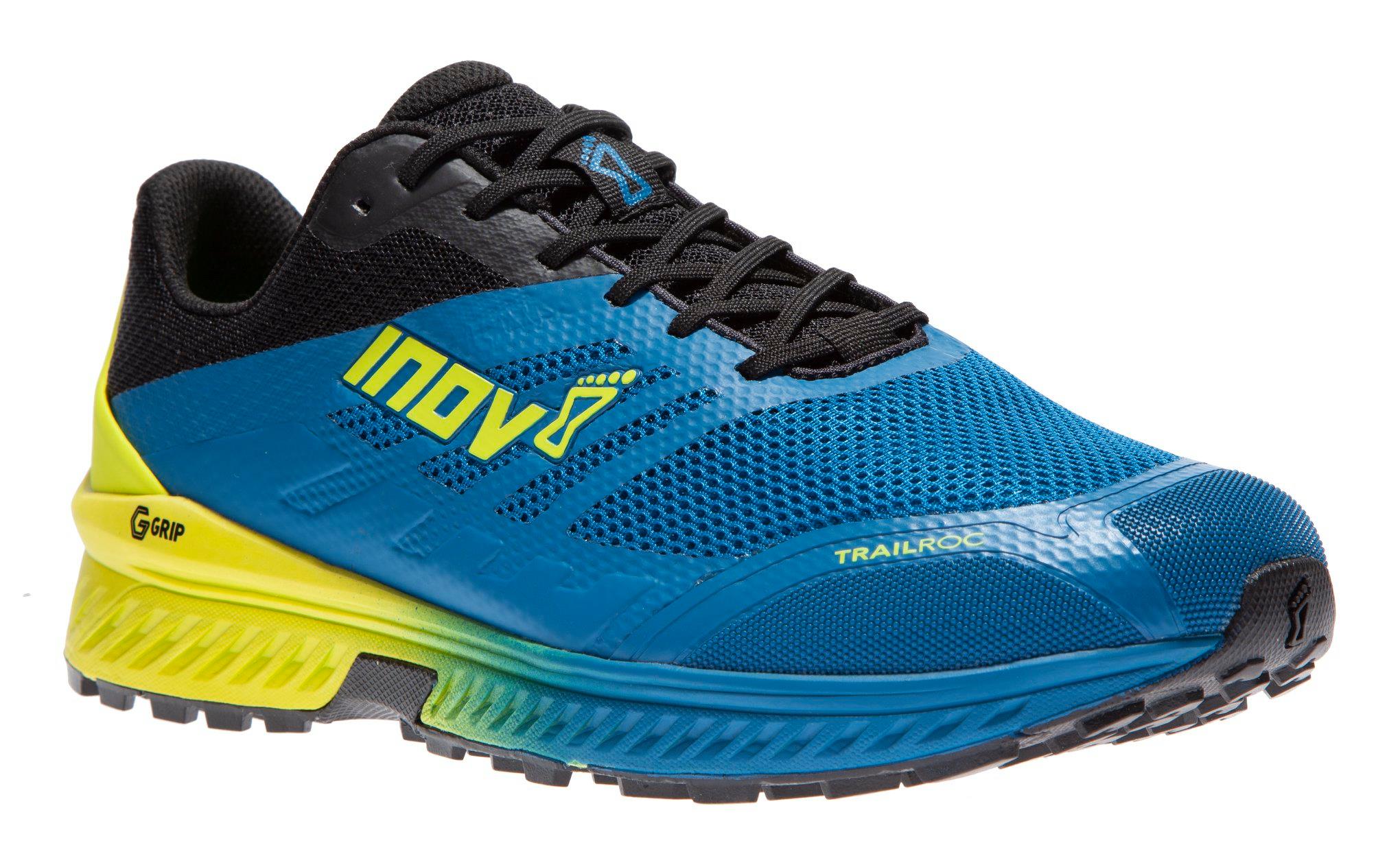 Along with the Race Ultra Pro 2in1 vest, I received the brand new Trailroc G 280 shoes from inov-8 as free samples to run into the ground and review. The shoes take more time to properly test, so after 388km on pretty much all terrain, mostly here in the Chamonix valley, but also on a trip to Scotland running all around the Ben Nevis area, I now feel ready to offer my opinion.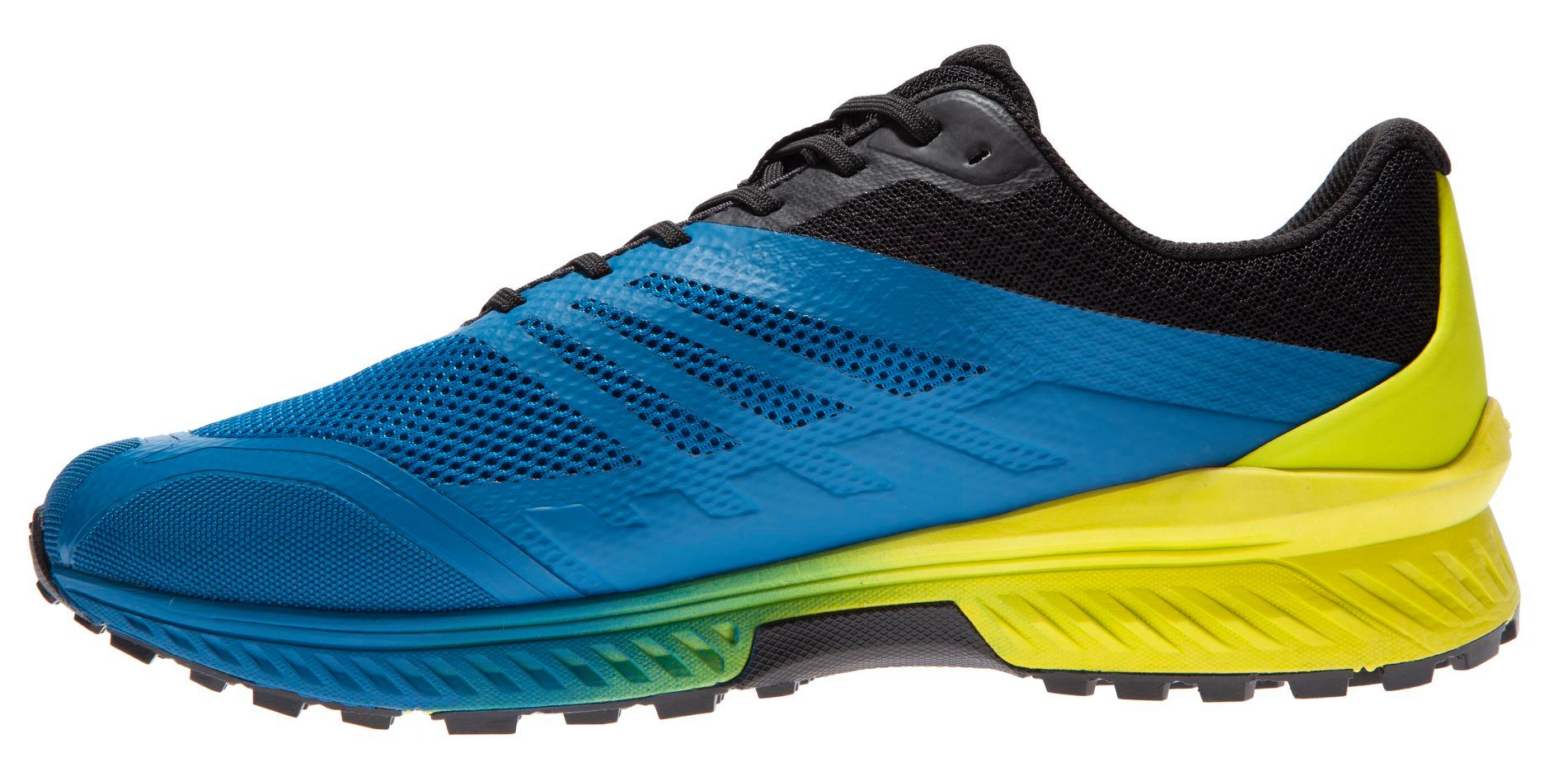 On paper, I had high hopes, as they have a rather larger than my preferred heel-to-toe drop at 8mm (my achilles had been a little sore lately so this was a good thing), increased protection around the sole and the toes, and they have the new, massively publicised Graphene sole. Overall a shoe designed for longer days in the mountains. The sole is fairly minimal with the stud depth being just 4mm, so it is certainly not meant for sloppy, deep mud. More for wet or dry hard pack trail. Basically, they are ideal for the Chamonix valley as there are not too many places where it gets very muddy even with heavy rainfall as it drains so fast in most places.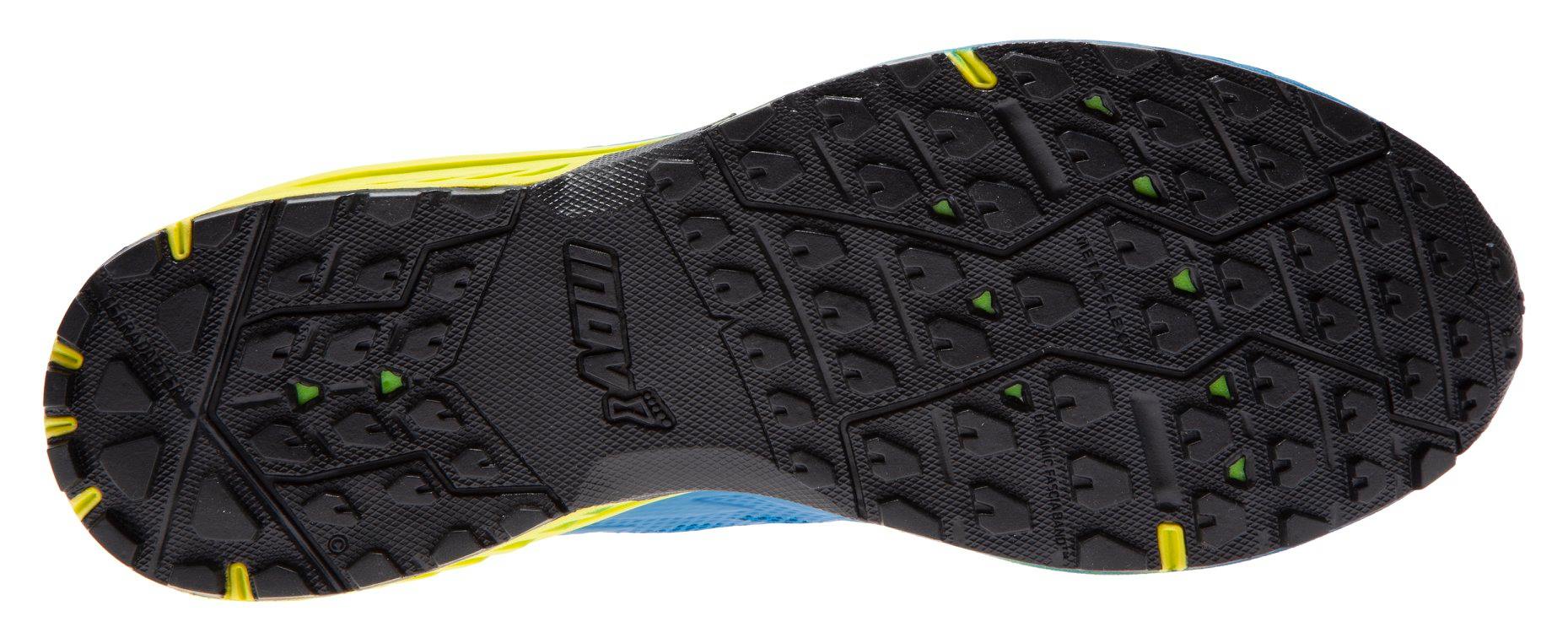 It is a size 3 width according to their own system (between 1-5, where 1 is the narrowest), so is not a narrow fit. This is also good for me as generally the narrower shoes are just too tight for me, so I have to get the next size up and tighten them more.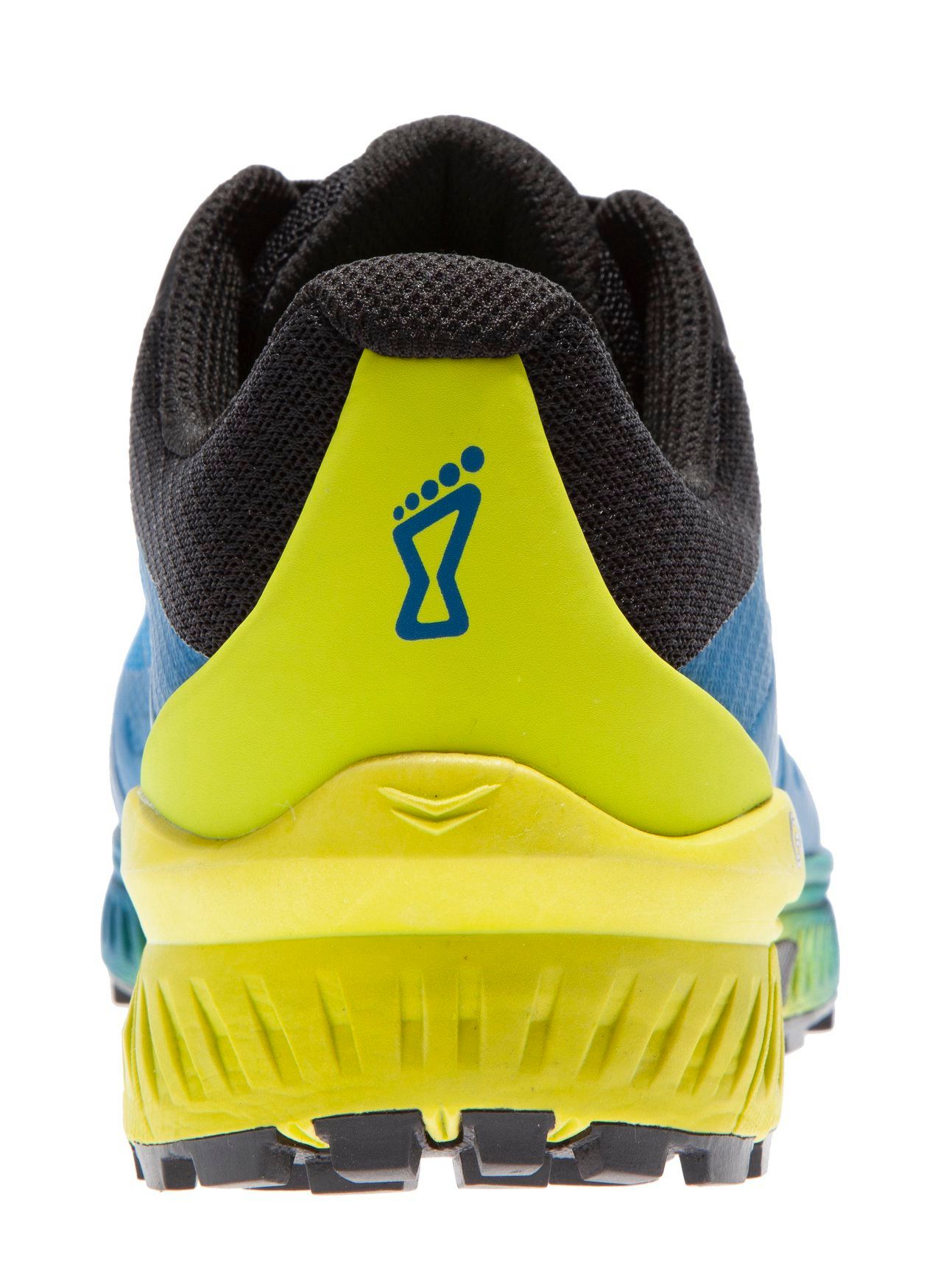 I slipped them on and was instantly remined of the Terraclaw 250 which I had tested a few years ago. The terraclaw is quite a different shoe, but the fit and feel of the shoe felt the same. It felt wide on my foot. Was it too much and would my foot slide around on off-camber terrain? I didn't like the thin flat laces. They curl up and make them a bit fiddly. The toe felt good and solid, the 280g weight, although far from fly weight, are plenty light enough for me. Weight sacrifices have obviously been made for extra cushioning, toe protection and padding in the upper. The graphene grip felt tacky on my tiled floor at home. How will they cope on the trail?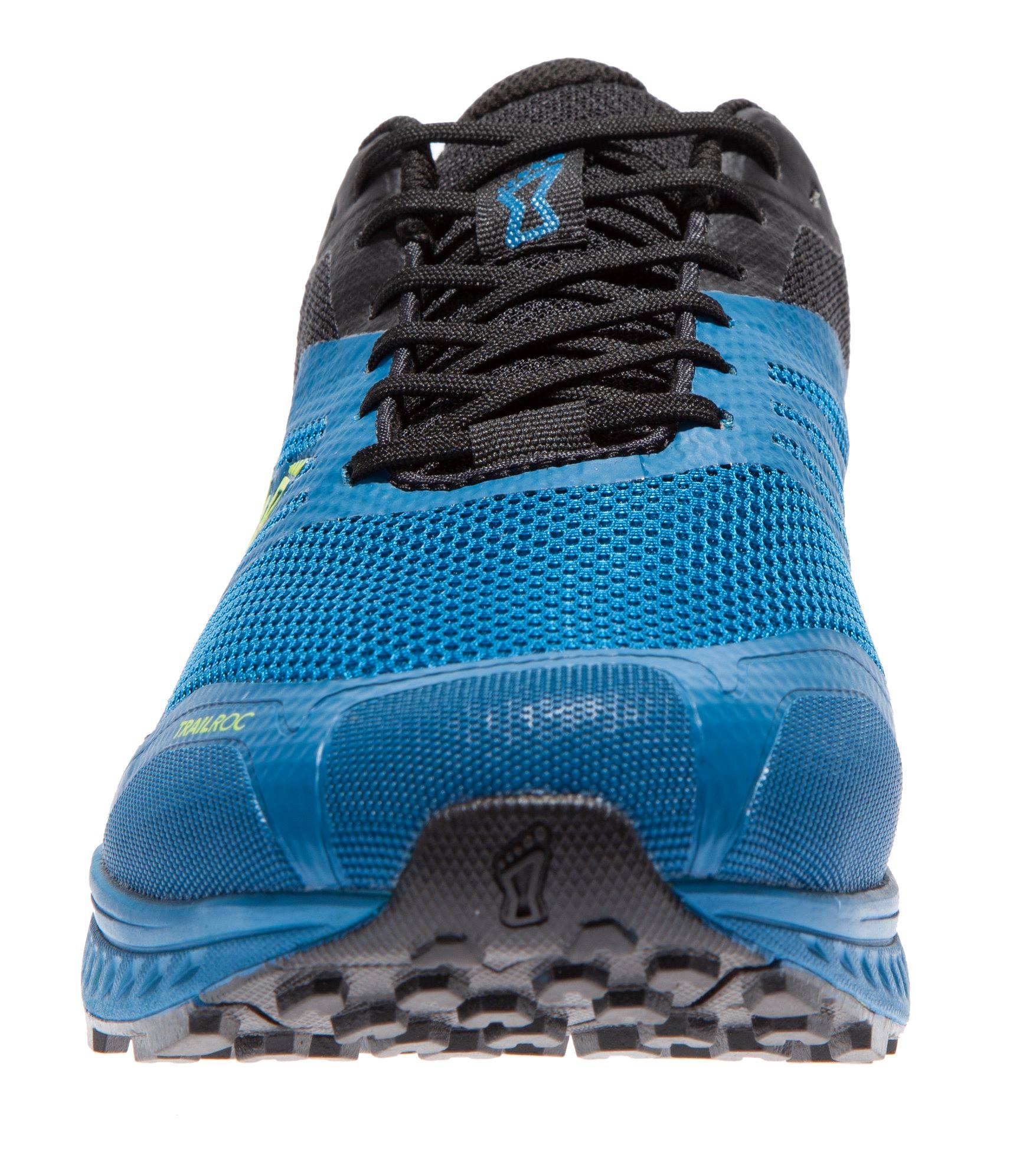 As mentioned, they have almost exclusively been tested in the Chamonix valley plus five days in the Scottish hills. They have seen pretty much all conditions in this time as the hot Summer turned to Autumn, and then suddenly we were in Winter. From baked dry trail to Slippery wet trails and now to ice and snow. They have also seen their fair share of slippery sloppy mud. I know, that the harsher conditions are not what they have been designed for, but I like to test them in everything I can as I know that it is useful to know where they excel and just importantly where they bomb, if anywhere.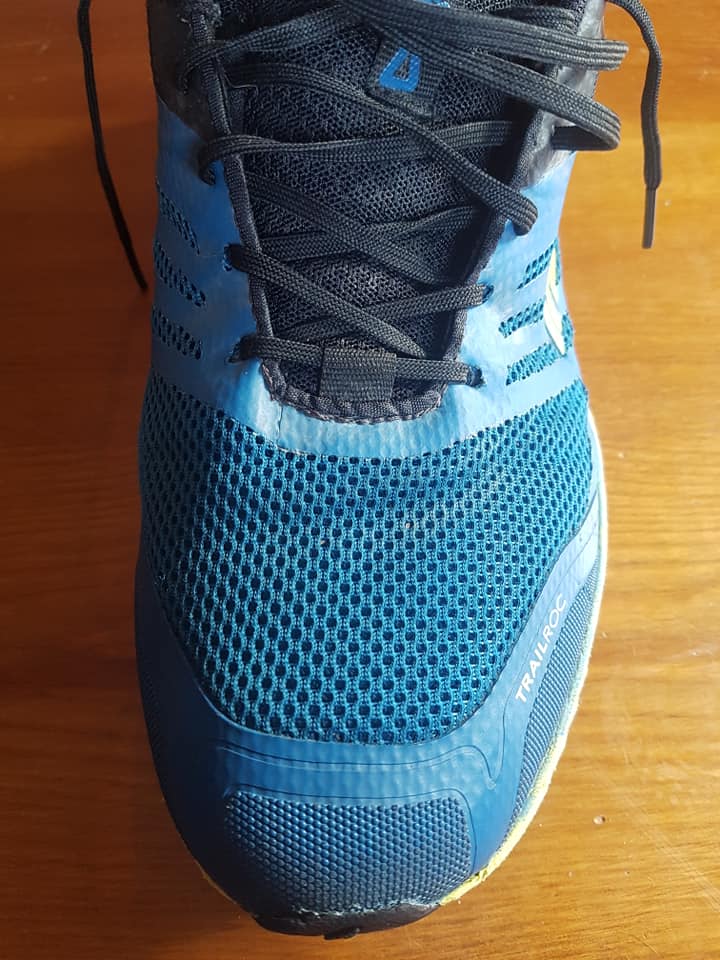 The first image of the shoes today at 388km. The upper is in pretty much perfect condition minus the smell!
The fit and comfort has been exceptional on my feet. The toe box is spacious, more than usual. That combined with the extra toe protection has certainly left my toes in a better state than normal which is really nice.
They feel slipper like and my concerns about my foot slipping about have been unfounded, though one of the insoles has slipped back so my toes overhang at the front which is annoying. It doesn't seem to have given me any actual problems though. I obviously slide it forwards every time I put them on but it soon slides back again. I would glue it down but like to remove them after each run to let them air out.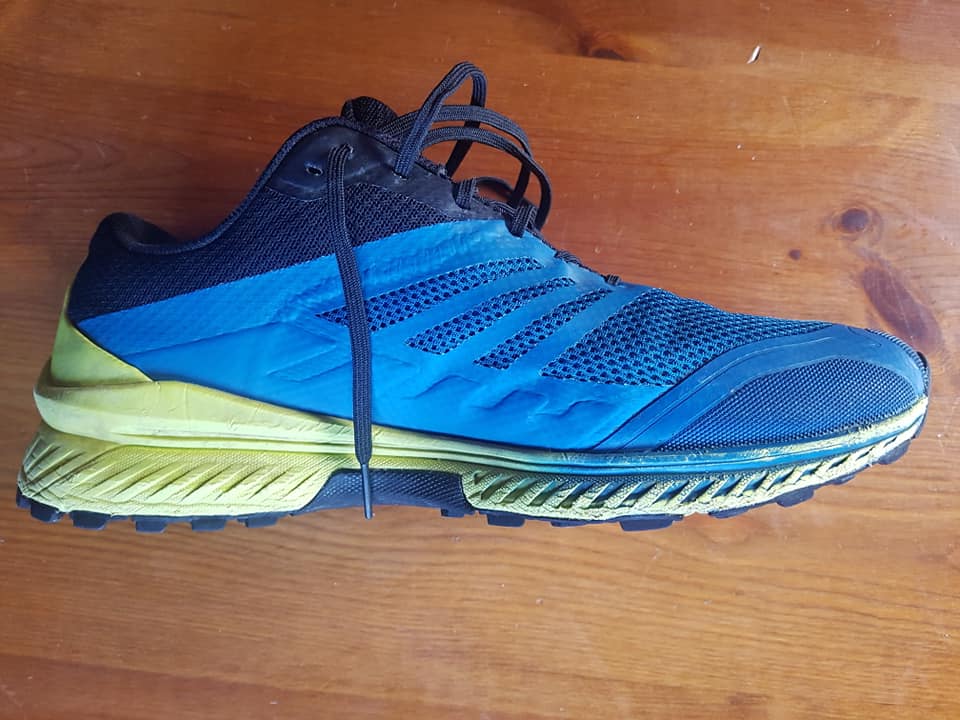 The side image here again shows the upper, and also the more battered midsole
The extra cushioning is great. It still isn't loads and, in my opinion leaves you plenty of trail feel which is nice, but sharp rocks are no longer a thing to be feared! The upper is well vented so they are great in the heat and also drain really well when wet. I did a few river crossings and plenty sinking in boggy ground, and they really seemed to drain well.
One thing I'd like to note is the midsole protection over the time I have been using them. I am sure that over time, the protection has lowered quite noticeably. I realise that the midsole will break down and lose its shock absorbing and energy return qualities over time, it just feels like this has been a lot quicker than normal. As it is, they are even more slipper like and there is more trail feel, but for me it is still ok, but, if it progress's, then it could get a bit painful.
The minimalist tread also lends itself well to road running too, which I have done a little of on my quest to gain some speed.
Then there is the tread. Is this Graphene all inov-8 have built it up to be? Can a tread be grippier and more durable than anything else out there? It all sounds a little too good to be true...
Nearly 400km and counting (I have worn this shoe exclusively since I got them) and I have to say that the Graphene is really good! On the surface this shoe is designed for, it is superb. It sticks to dry rock well. It reminds me of the La SportivaKaptiva tread in that it feels sticky, almost like a climbing shoe. In dry, dusty hard packed trail is where it certainly excels. Add a little moisture to the hard packedtrail and it is still pretty tacky. A wet slippery rock is one of the slipperiest things on a trail and it does well. It will slip, but as soon as you know it's limits you can really push it. I found myself trusting and therefore putting more weight on the foot if I stood on a smooth wet rock. So, how does it fare in terrain it is not designed for? Well, unsurprisingly, deep mud provides issues. Whatever the tread is made of, if it has a relatively shallow tread like it does, then it is going to slip around, and slip around it does! Just recently I descended a very long, wet and muddy trail. It was steep and I didn't really have any control. Stopping and turning were difficult! It also is not great in the snow, but that again is a lack of deep studs. I guess for me to really understand the effectiveness of Graphene, then a deep tread would be interesting to try.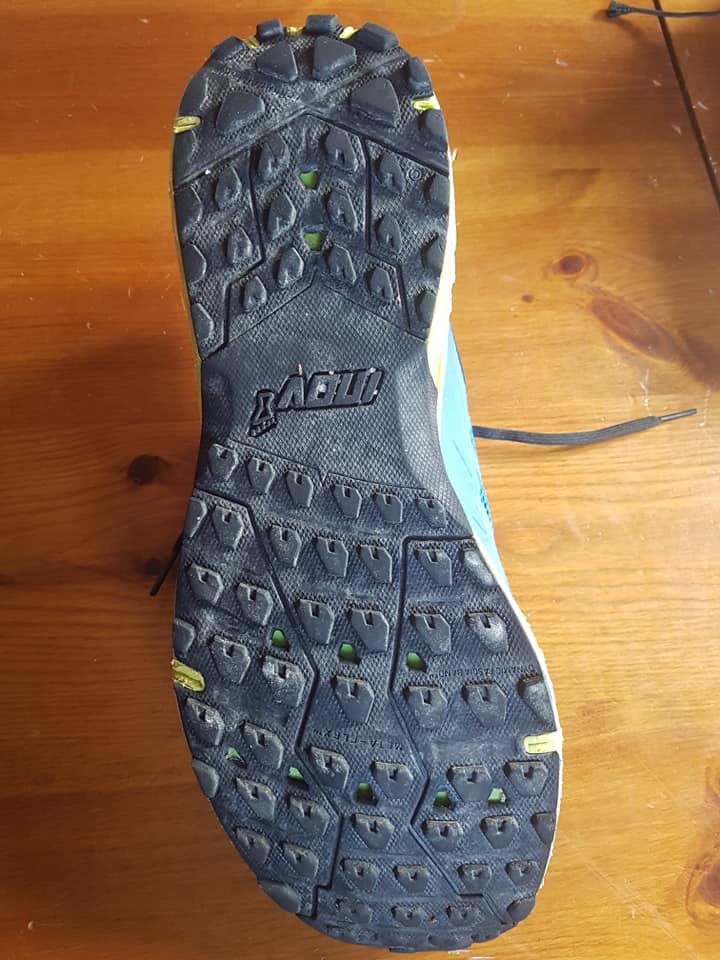 The tread certainly showing some wear on the rear outer edge but still plety of life
The other factor that makes Graphene so great is its durability. I would certainly have to agree that it does seem to be very durable. Considering the small size of the studs, I am amazed how much remains after the hammering I have given them. Chamonix is tough on shoes. Steep descents that put lots of pressure on the upper and sole. Sharp rocks that wear and rip things fast. The sole looks pretty good though with plenty of life left in it.
Graphene is good I admit, but I am not sure I can separate Graphene from Vibrams Megagrip and LaSportivas Frixion White, which inov-8 may argue, but personally I would take that as a big compliment.
Then there is the durability of the upper. It is in great condition. Over the last few years I have read many times that some people have had durability issues with uppers so I was interested to see how these fared over the test period. I can't really see any wear on the upper at all to be honest. They seem to be really tough. I am impressed.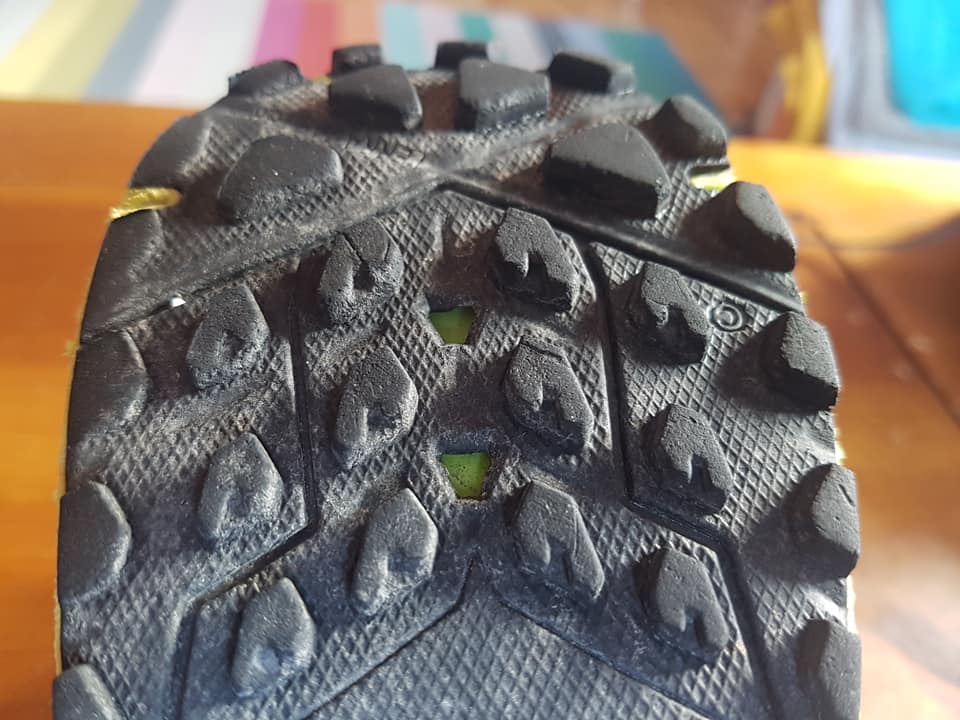 A close up of the rear of the shoe showing the most wear occuring on the rear outer edge (top left of image).
So, if you want a shoe specifically for hardpack trails, that is comfortable and durable, then this is a superb shoe. It really does do what they say. But if you want a pair of shoes that does it all, then this is not the shoe for you. It just can't handle muddy terrain very well at all. It would be great if you need to run on the road to reach the trails too.
At £140 on the inov-8 website, it is not cheap, but somewhere in the upper end of trail shoes. Are they worth it? It's a lot, but with how durable they are proving to be, then they are perhaps more economical than they first appear.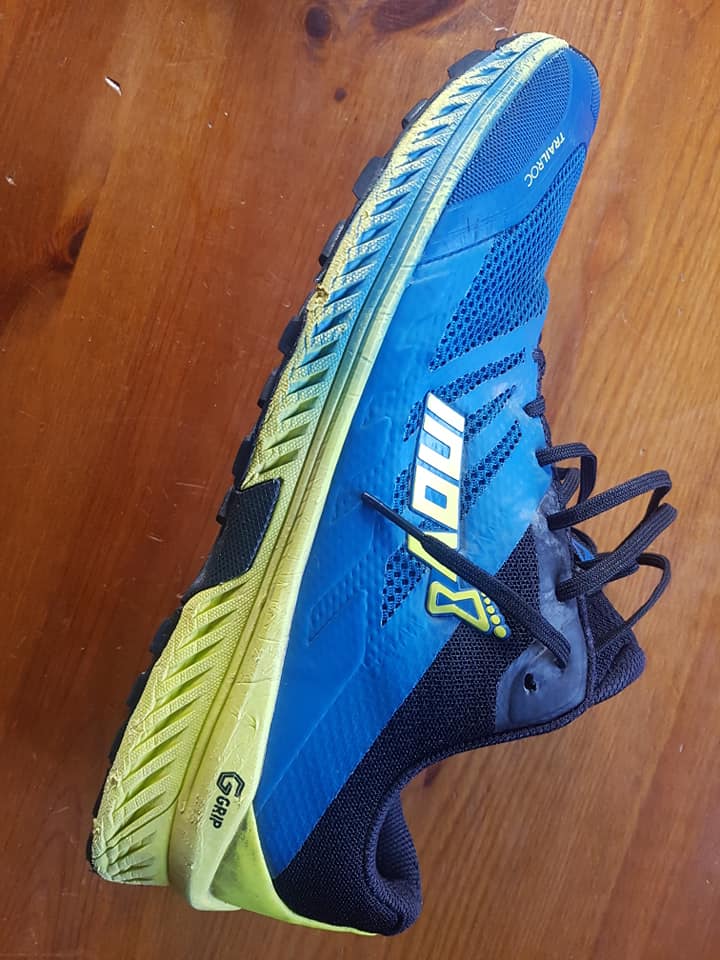 How much longer will they go...
A great shoe in its ideal environment. Well worth a look if you regularly run hard pack trails.
If you want to buy a pair of the Trailroc G 280 shoes and would like to help support the URC site, then please purchase from the following link