Written by Neil Bryant for the URC
I've been running for a few years now, and I have tried lots of different bits of kit. A huge amount of stuff has either been no good for me, or just doesn't seem to get used even though I like it.
I thought it would be good to make a list of all the gear I have really liked and had a great amount of use out of. This list will occasionally be altered to reflect any new favourites I discover. This list is totally genuine and personal.
All the purchase links are through to Amazon and the URC will take a small commission from each sale.
I will start with my favourite and certainly my most worn item...
The North Face windproof gilet (finishers gift from the Trans Grancanaria many years ago)
I never owned a gilet till I got this one. I didn't see the point of them to be honest. But it was a gift for finishing TGC so I took it. It is very thin, so is miniscule and can pretty much be carried without even being aware of it. This is one of the great points about it. But why would I want a windproof without arms or a hood? I buried it in my pack and forgot about it.
Then one day out on a run, I got quite cold and so tried it on. My core warmed up immediately as it kept the cutting wind from chilling me. It also meant that as I continued to work at a high level, the lack of arms meant I wasn't really overheating. It was exactly what I needed at that point, and since then it has been worn on every single winter run and when I go ski touring. It is perfect! I tried to find a similar gilet from The North Face but couldn't find one as I got mine about a decade ago now. I now have a new windproof gilet from Cimalp.
Coros Apex Pro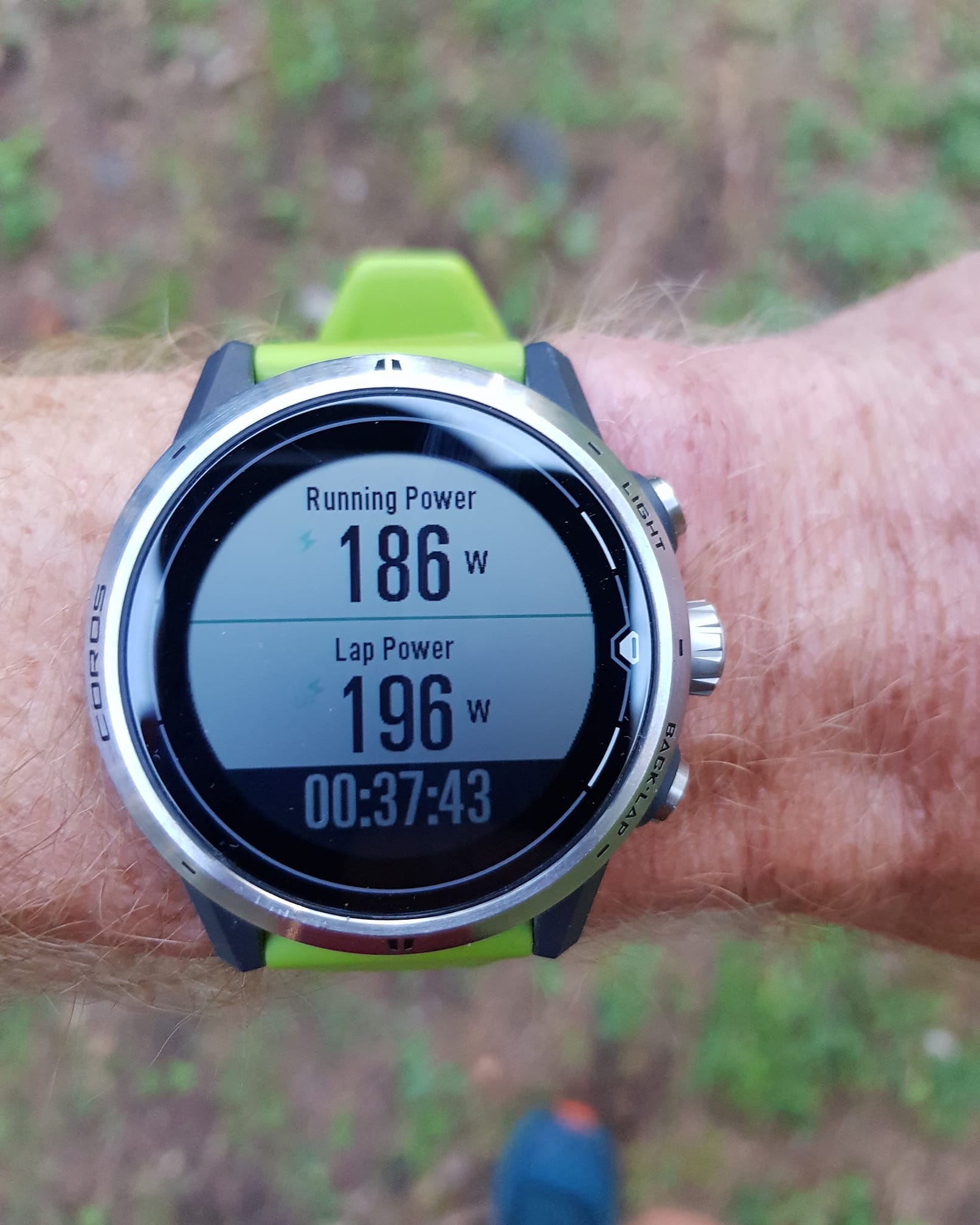 I have had a number of GPS watches over the years, and as much as I hate to admit it, I feel a bit lost if I have to run without one due to lack of charge or something. My Coros Apex Pro only ever comes off to be charged, (and seeing as the Coros watches have such an incredible battery life this is very occasional!) so it needs to look good, be comfortable and needs to work really smoothly. Along with the battery life, the speed that it syncs with the app and also the speed it finds satellites are strong features that help make this a favourite for me.
I wrote a review a while back. Read that here.
An incredibly simple design that is loved the world over. I don't think I ever train without one as they are so adaptable. During the winter for warmth and the summer for sun protection and holding ice cubes or soaking in cold water when it's really hot. I generally have more than one as they are so useful!
Salomon Pulse Belt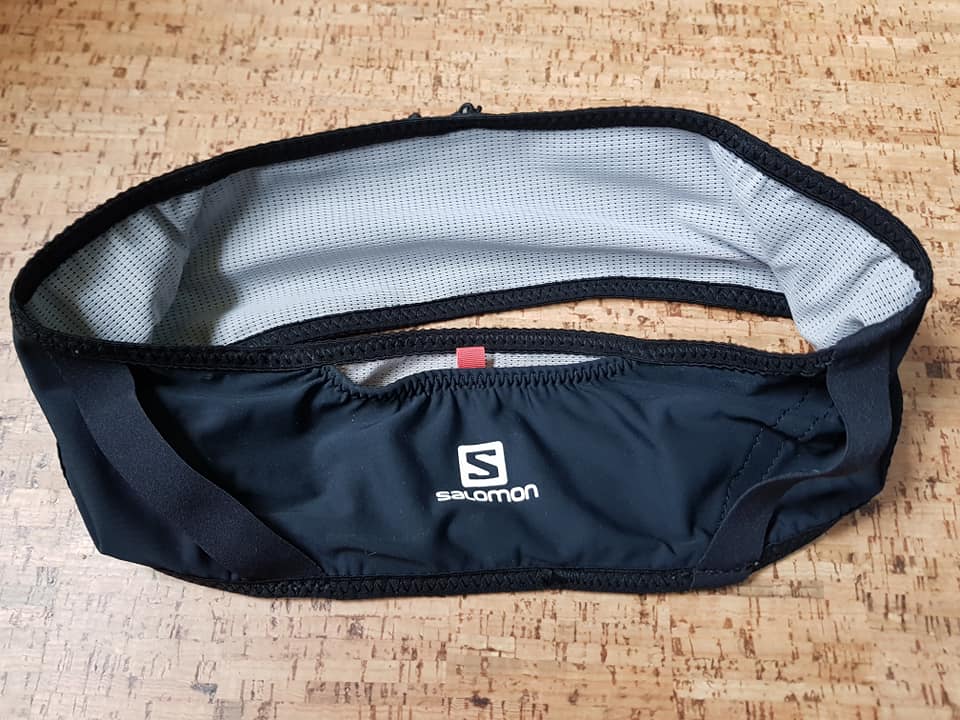 I don't need to carry a race vest on pretty much all my training runs, but often do need to carry just a few small items plus my phone. For me, the best solution for this is the Pulse Belt by Salomon. A stretchy belt you have to step into, it holds all I generally need for my runs and doesn't bounce or give me a sweaty back. Perfect!
Kahtoola Micro Spikes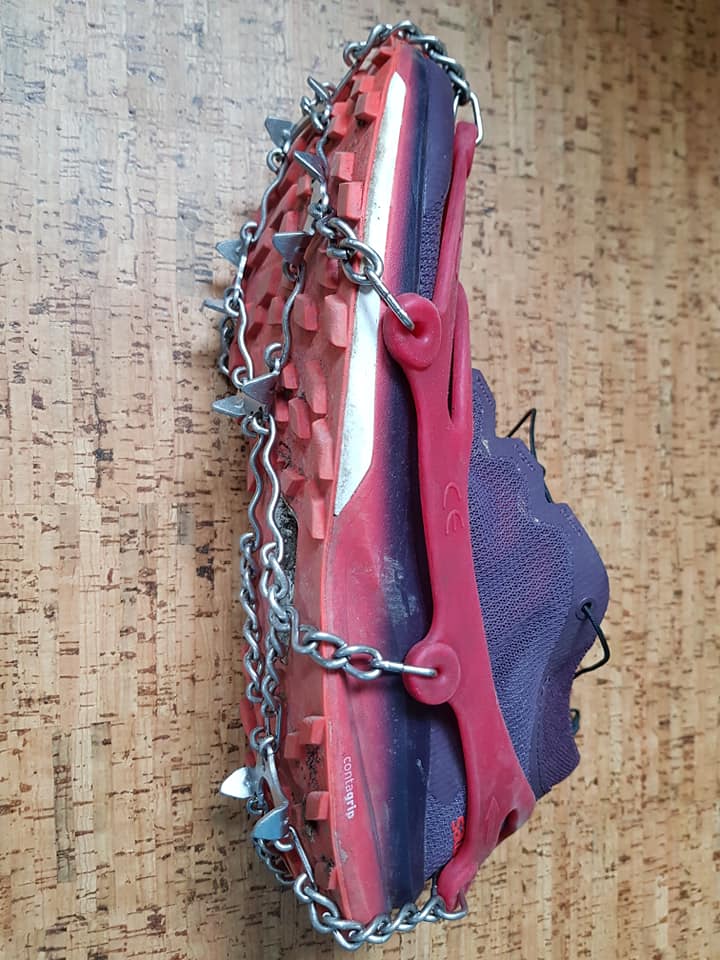 So, this item will get hardly any use from most people, but when it is needed it is an incredibly effective piece of kit! I have had my micro spikes for around a decade and they have been amazing. Bomb proof, Surprisingly grippy on the toughest icy footing. The only issue is that they can get uncomfortable if worn on hard surfaces for long periods, so ideally need to be removed when not needed. Kahtoola do make a slightly mellower set called the EXOSpikes which will still provide plenty of bite, yet be more comfortable as they are a little less aggressive. Read my review of the EXOspikes here
Inov8 Race Ultra Pro 2 in 1 Vest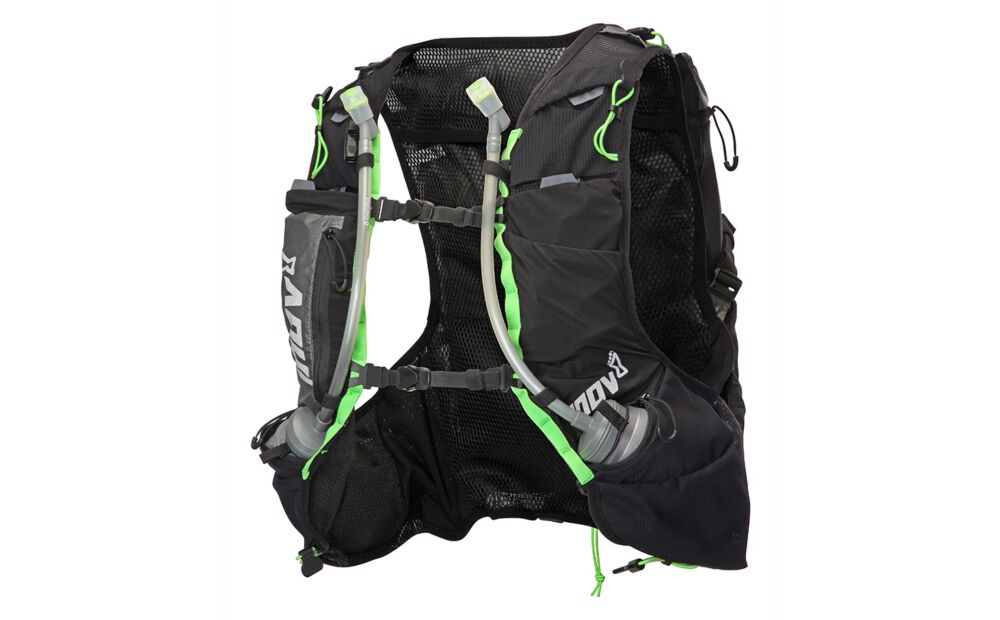 Since Salomon came out with the vest design, I have mostly been wearing theirs as they make excellent packs. That was until I got my hands on this incredibly adaptable and comfortable vest from Inov8.
It has multiple options to carry bottles, carry poles and has an extra pouch that you can attach for those days where you need more gear. The pack that does it all!
I wrote a review a while back. Read it here
Purchase here.
La SportivaKaptiva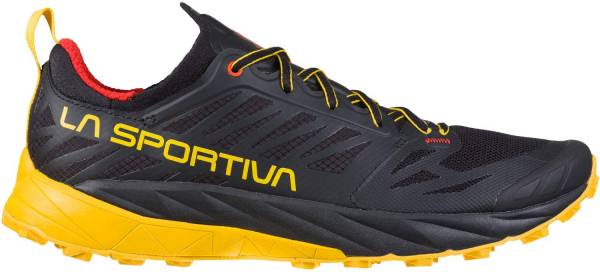 I try many different shoes, and they are more often than not, good these days. Occasionally there are durability issues as the weight drops too far, but can I pick any shoe in particular that has suited me and my running best?
For me the most flawless shoe I have used over the last few years has been the La Sportiva Kaptiva. Remember, this is very personal so people will certainly disagree! It was (Mine died after around 900km) incredibly comfortable, with an agreeable drop, a great grippy tread and excellent durability!
COROS announced as Official GPS Watch Partner to XNRG Events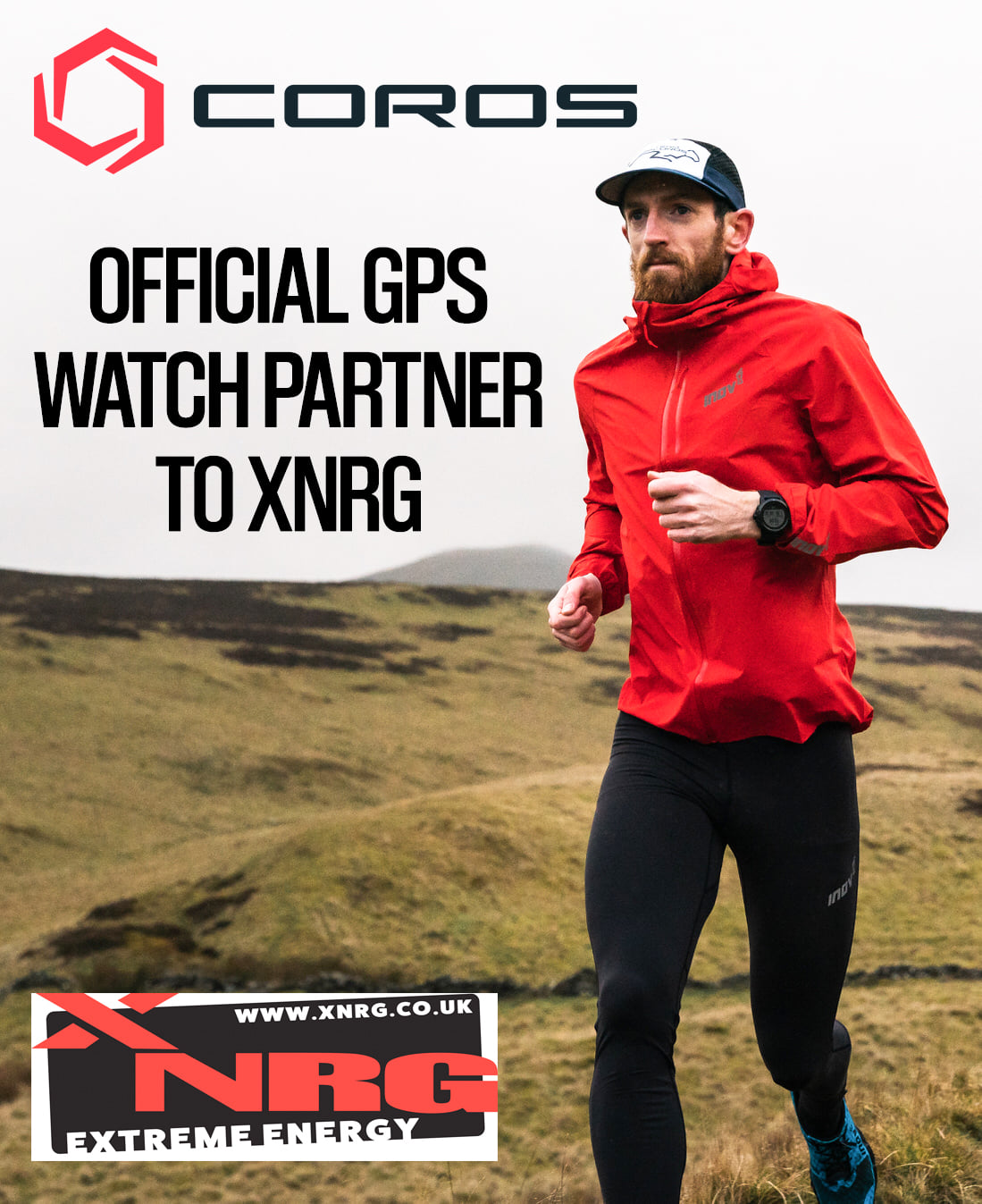 COROS Wearables Inc., makers of performance endurance sports wearables, announced today that they are the Official GPS Watch Partner to the ultra-marathon events organiser, XNRG Events.
As part of the partnership, COROS aims to create a seamless and natural customer journey for first-time athletes thinking of competing in their first ultra-marathon. The partnership will also seek to benefit the more 'battle-hardened multi-day athlete', with the potential addition of future events as well the offering of prizes to race winners, event support, and perks for mutual partners.
Northern Europe Market Manager for COROS, Ben Clark said, "Partnering with XNRG will help to increase our foothold in the ultra-running community by ensuring that athletes can continue to attend some of the best events in the industry whilst also wearing a product that has been exclusively designed with them in mind. Our customers value having the best tools for the job, and what better way to test them than by going to compete in some of the best ultra-events the UK has to offer!"
Neil Thubron, owner of XNRG said, "We are excited to announce our working relationship with COROS as we are always looking for quality brands to partner with that will add value to our XNRG community. COROS is the perfect technology for our long-distance single-stage and multiday competitors, boasting great functionality and amazing battery life."
ABOUT COROS WEARABLES COROS
is a performance sports technology company that helps athletes train to be their best. For COROS it's all about outdoors, mountains, and a passionate active lifestyle. We combine high-grade hardware with innovative technology to provide endurance athletes with the gear they rely on in the world's most extreme environments. Advanced technology with an efficient and intuitive user experience is at our core – when you use a COROS product, you know you are getting a tool that has been designed, tested and perfected for the athlete, by the athlete. COROS users have set World Records and been to the highest point on earth, pushing our products to the extremes. At COROS, creation and innovation are never-ending. Our customers, the athletes make COROS – be a part of our community @COROSGlobal + @COROS_UK on Facebook, Instagram and LinkedIn.
ABOUT XNRG
XNRG's mission is to help people challenge themselves and breakthrough their mental and physical barriers, whilst providing peace of mind with expertly run events, going the extra mile for every competitor. Our heartland is multi-day endurance events; we originally started to help people training for the world's toughest desert footrace, the Marathon Des Sables. Today, we welcome hundreds of competitors across our events, from single day ultra-marathons to multi-day events.
Our business is built on 3 values – High-Quality Challenging Events, A Fun Environment, We lead with Safety first.
inov-8 and COROS Wearables have teamed up to help people reap the rewards that exercise brings to mental health.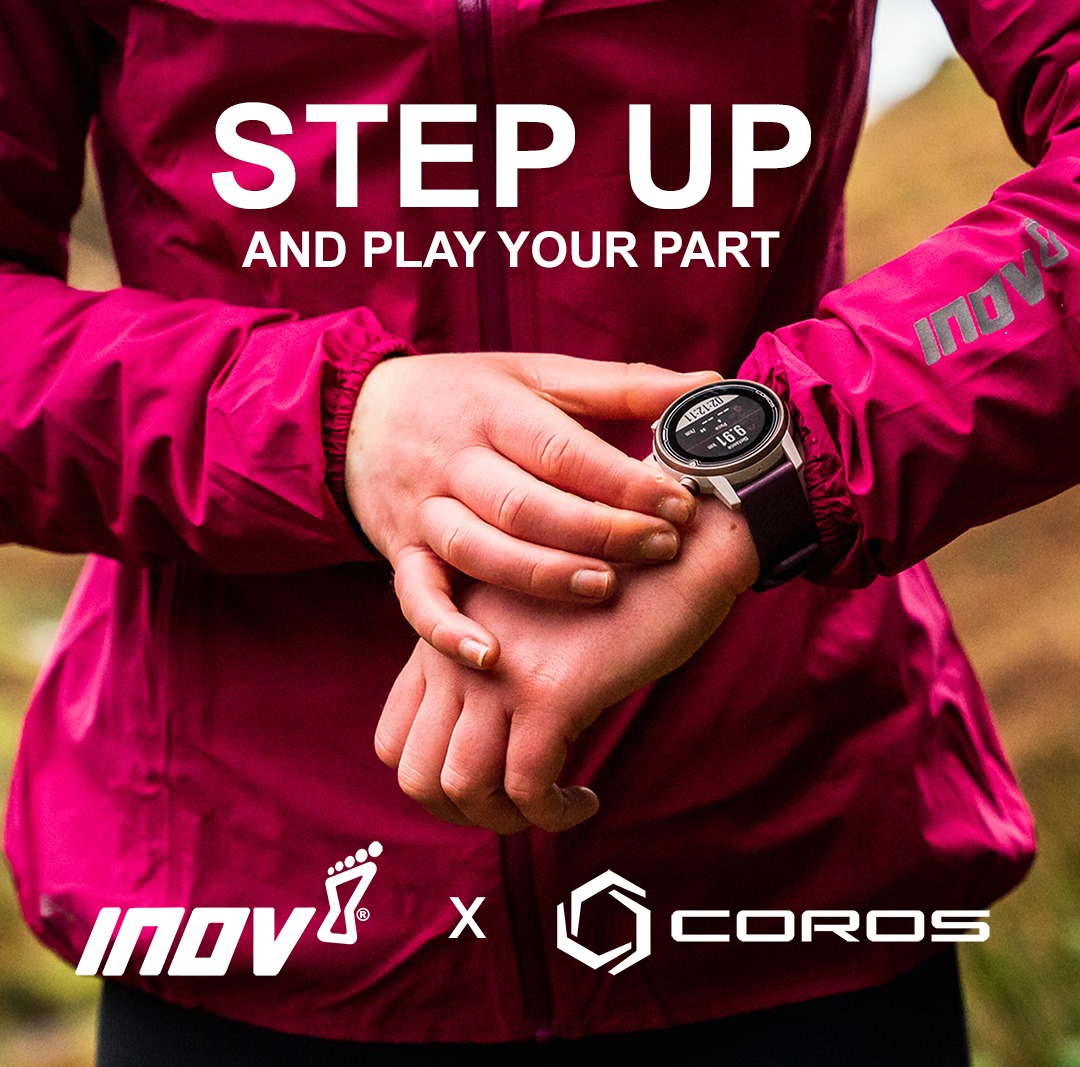 The two sports brands have launched their Step Up & Play Your Part Challenge in a bid to amass 21 million steps of responsible exercise before the end of January 2021.
To do this they are calling on runners, walkers and all sportspeople to log their daily number of steps on the inov-8 website here.
And while both brands are promoting exercise to help people with their mental health during these hugely challenging times of the Covid pandemic, they are also stressing that all exercise must be carried out responsibly and within government guidelines that apply locally. 
The challenge is open to everyone worldwide, with inov-8 and COROS offering daily prizes that include award-winning running, hiking & fitness kit and GPS watches.
Michael Price, inov-8 COO, said: "In June last year we digitally brought together a team of more than 1,000 runners globally to complete a 25,000-mile virtual lap of the world within a week. 
"The inov-8 World Run was a huge success and proved to be integral in our Play Your Part campaign, set-up at the start of the pandemic to support, motivate and inspire people through these difficult times.
"Now we're stepping things up a level and looking for people to join us in amassing 21 million steps of responsible exercise, and in doing so improve their mental health at a time when things are incredibly tough for us all."
Ben Clark, COROS Northern Europe Market Manager, added: "I'm grateful that we were able to partner with inov-8 to bring this fantastic challenge to the world.

"Earlier in the year, COROS also partnered with JoggingBuddy, RedJanuary and our charity partner Sport In Mind to promote exercise as a means to support and motivate both the mental and physical wellbeing of people worldwide. 
"Together with our wider partners, we believe that the challenge will be the beginning of a very active and successful year for everyone involved!"
Use the hashtags #inov8StepUp and #CorosStepUp on social media to show how you are contributing to the challenge.